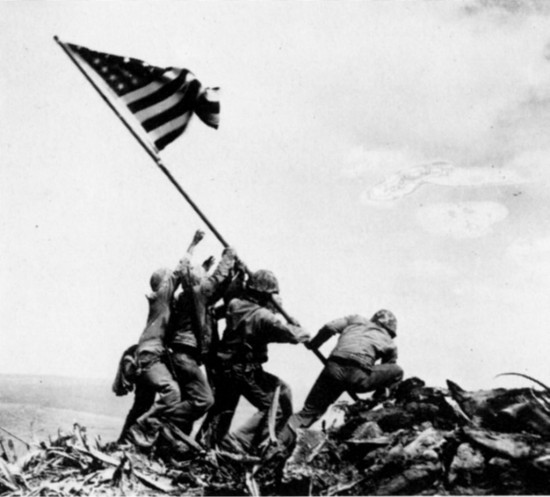 I can't believe Memorial Day is this weekend. This year is flying by! A lot of people don't really think about what Memorial Day means and just see it as the end of the school year and beginning of summer. While I really don't have any Vets in my family, I feel it's important that my kids understand what it means to be a Vet and that they honor and thank them for their service to our country.
Last Memorial Day my kids got to spend the morning with Vets asking them questions about what it was like to be in the military and to hear their stories about war, leaving home, and their families. I think it was a great learning experience and I'd love to do it with them again. After they spent the morning with the Vets we went with them to a Memorial Day flag ceremony that our town puts on every year. We will be doing the flag ceremony again this year for sure. They will wear their scout uniforms and they get to be a part of the flag ceremony.
My father in law loves to watch war movies, but not just movies watching war, he likes to learn about the behind the scenes of the war. He's gotten my husband and sons hooked on Nazi Wega Weapons on Netflix.

I remember when I was younger that I couldn't get enough of Anne Frank and learning about World War II. Now, though, as a mom I can't handle watching ANYTHING to do with it. Thinking about all those babies that died for no reason. All the soldiers that died for no reason. The bodies from the concentration camps. All I want to do is cry. So whenever Charlie wants to watch any kind of war movie I will leave the room and read or work. If you are looking for some good war movies to watch this Memorial Day weekend, there is NO shortage of them on Netflix. Here is a small list for you to choose from:
That list doesn't even scratch the surface of war movies and documentaries found on Netflix. Do you have any Vets in your family? My dad was a Marine, but during basic his drill sergeant kicked him in the back and injured him so he couldn't continue on in the military. My grandfather fought in WWII, but I never met him, so I have no stories to share. I would love to hear some stories if you are a Vet, that I can share with my kids.
What's your favorite way to spend Memorial Day? We usually have a big family meal together after the village service. Whatever you do this weekend, I hope you stay safe and that you take the time to think about the reason of Memorial Day.
Note: I am a#Netflix #StreamTeam Ambassador. All opinions are my own.