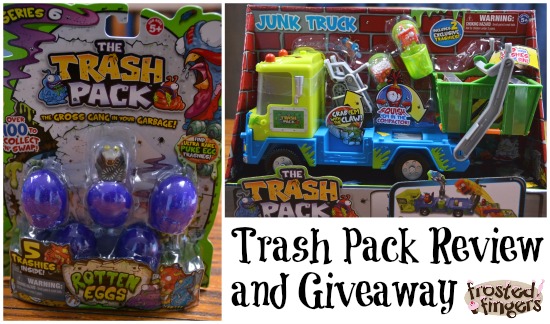 You may remember I gave out some Trash Pack toys at Halloween instead of giving out candy. My kids really enjoyed playing with these little squishy toys. They still play with the ones we got at Halloween. I was asked to review some new Trashies and to also give away an Easter basket of Trash Packs to make someone's Easter morning full of trash and fun. (As always, all opinions are my own.)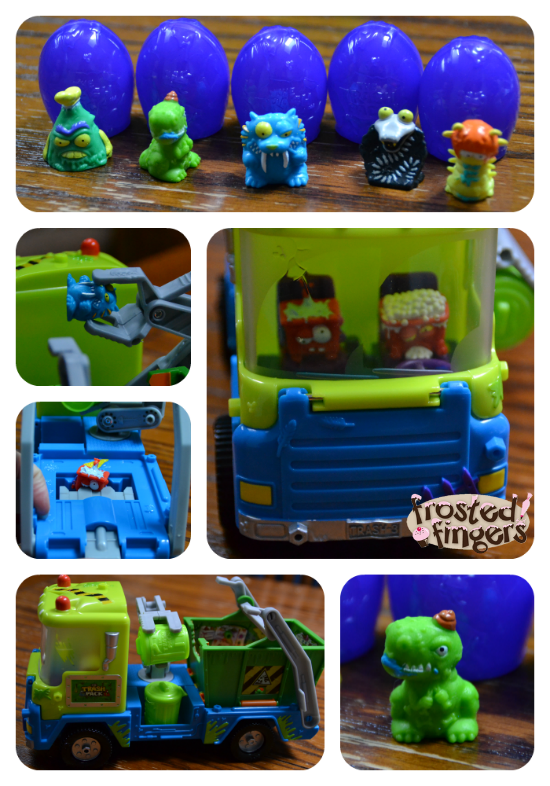 My boys were so excited to see these toys! I couldn't get the boxes opened fast enough for them. Speaking of, I was really glad to see the dump truck was held in with the rope ties instead of twist ties that you can never get to come apart. I got the truck out and immediately Buddy was all over it. He loved the catapult in the back of the dump truck and he made me continue taking pictures until I could catch the Trash Pack guy flying through the air. (Not an easy task!)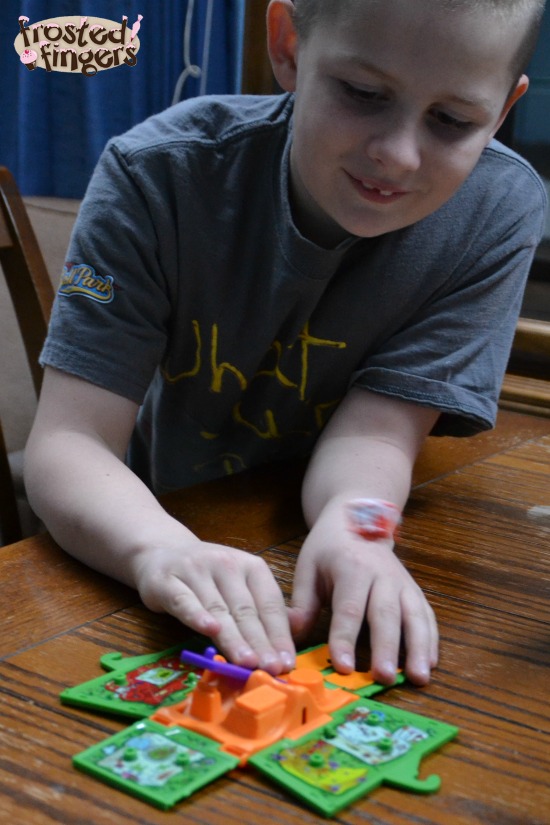 Monkey wasn't originally home when we were playing with the Trash Pack toys. As soon as she got home the boys had to show her all the fun things you could do with the truck.
Trash Pack Junk Truck:

Pick up the Trash with the new Trash Pack Junk Truck! Crank up the Crane and Grab the Garbage! Then throw your Trashies into the Trash Compactor and squish 'em up! There's STACKS of new fun in the new Trash Pack Junk Truck. Comes with two exclusive Trashies.

The Trash Pack Series 6 5-Pack

Make way for the most egg-citing series yet, Series 6 Rotten Egg Trashies! With all new characters to collect from all new teams like: Eggstinct Trash, Scrambled Animals, Hardboiled Trash, Eggs-cavated Trash and more, this is the most egg-cellent Series yet! This putrid pack contains five festering rotten eggs,, five new S6 characters and a collector's guide for easy reference of all the new Trashies. Look out for the Ultra Rare Puke Egg Trash or the Limited Edition Metallic Trash which could be hiding in this pack!
You can purchase Trash Pack as major retailers such as Target, Toys R Us, and Amazon.
Win a fun Easter basket of Trash Pack valued at $50!
Trash Pack