Note: I received these products in exchange for my review. All opinions are my own.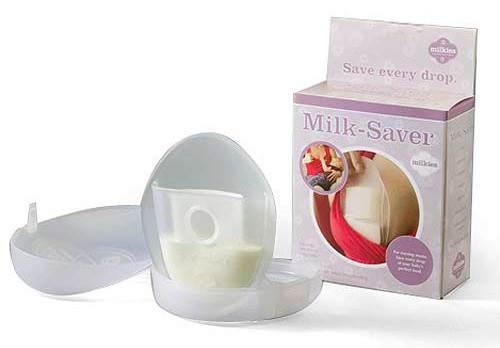 A few weeks ago I saw a press release come across my email for Milkies products and jumped up and down super excited like. I know you are probably thinking I'm crazy, but I'll tell you why I was so excited. For about a week and a half before seeing this product, I had been catching milk on the opposite side that Baby Q was nursing from with a bottle. Great way to get milk to store, but not easy to do because you have to hold the bottle and if you should fall asleep while nursing the next thing you know, you have a whole ounce or more of milk spilled all over you. I immediately reached out to the company when I saw the Milkies Milk-Saver. If I hadn't heard back from them, I would have totally bought this item. It has so been worth it!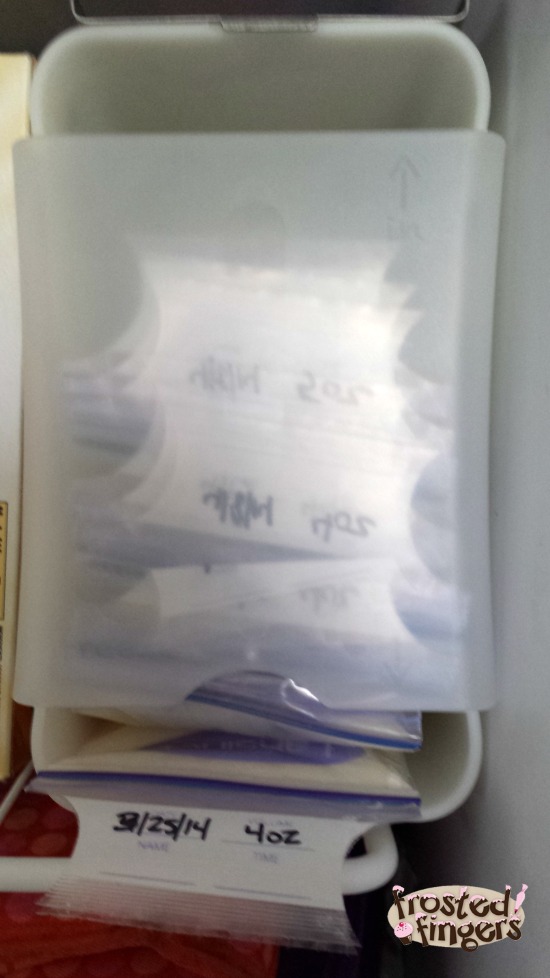 Since getting my Milkies Breast Milk Saver I have been averaging 4 oz of milk caught every 24 hours. I currently have enough milk stored up for 9- 4 oz bottles! (Too bad I didn't get this before Brandcation so I could have been on a cruise a few weeks ago!) I just think it's so awesome that I've collected that much milk and haven't pumped at all. They also have a product called Milkies Freeze. It is a first in, first out container for your freezer that will hold up to 60 oz of frozen breast milk. I'm a little over halfway to having it full apparently! If you are a nursing mom, I would definitely recommend this product to you. It is super easy to use; you just slip it into your bra on the opposite side you are feeding your baby from. It catches any milk that comes out from let down. The first feed of the morning I normally get an ounce or more since she sleeps through the night.
When I saw the Milkies Milk-Saver I kicked myself for not coming up with this product myself since I was already doing the same thing but in a very uncomfortable way. I wouldn't use this out in public, because it's pretty big and would definitely be noticed, but I use it all day long in the privacy of my home. The Milk-Saver is dishwasher safe. I normally just wash it out with hot water and a tiny bit of dish soap. It comes with one milk catcher and a travel container to store your catcher and to also hold it while full as a stand.
If you are breast feeding, do you ever think about all that wasted milk in your breast pads? Think about getting a Milk-Saver for yourself!