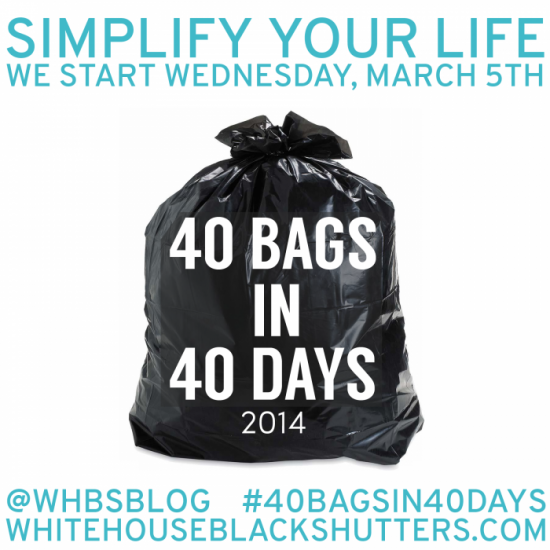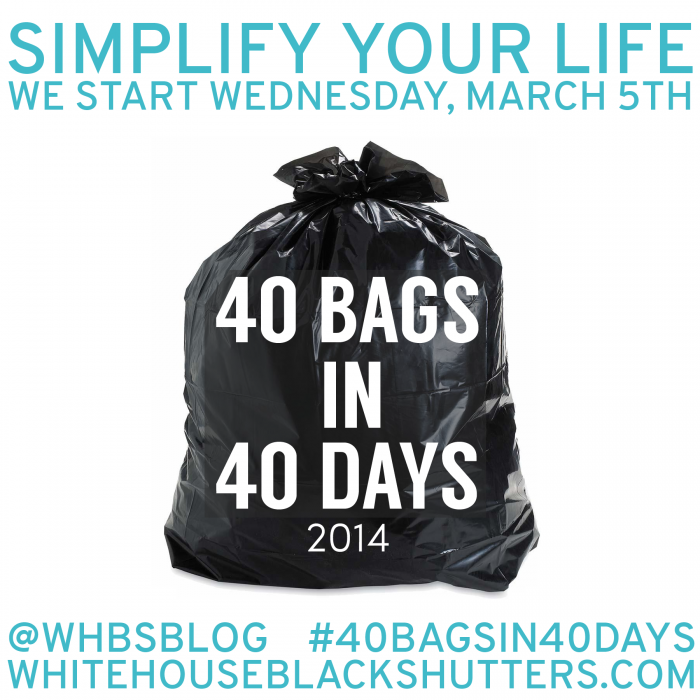 I can't believe week 3 is past already. Because I know I'm sharing with you every Monday, I keep going, otherwise I probably would have dropped out by now. This past week I didn't get as much done as I would have liked, but I had a baptism to get ready for on Sunday so I couldn't work as much on cleaning out as I had to on cleaning up. I have to say this challenge made the cleaning up much easier since I've been pretty much staying on top of things. I had to put away laundry that was all over a couch, shampoo the carpet, and clean the bathroom. I had a lot of baking and cooking to do to get ready as well.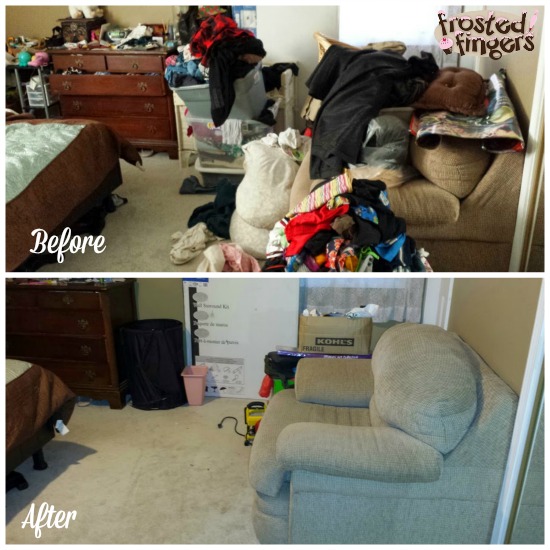 Ok, as I was editing pics for this post I remembered that I did more than I thought I did! This is a picture of our chair in our bedroom, before and after. The stuff that's on the side of the chair in the after picture has no where to go until my husband finishes construction on the bathroom. (Which could take another year, sigh.) That area alone produced 3 bags to giveaway and 1 bag of garbage.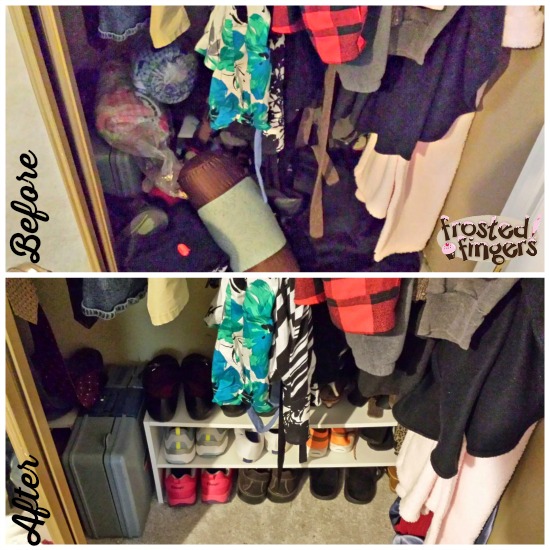 This was the bottom half of my closet. We had a hard time opening the door all the time because it would get caught on things. That ended up being another bag to giveaway and half a bag of garbage.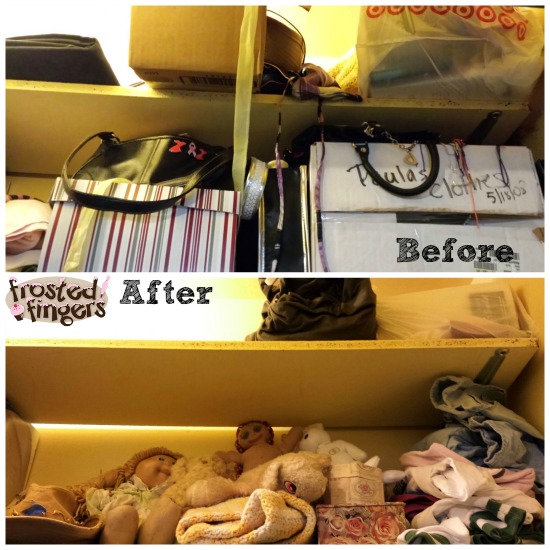 I need to get a box for keepsakes. The stuff that is leftover on that bottom shelf are all keepsakes: my dad's old hat, my first Cabbage Patch Kid, my baby blanket, dolls my sister made, my drum corps memory box, and my race and drum corps shirts and sweatshirts. I want to get a race blanket made some day, but I have only done 2 so far, so it'd be a baby blanket at this point. 😉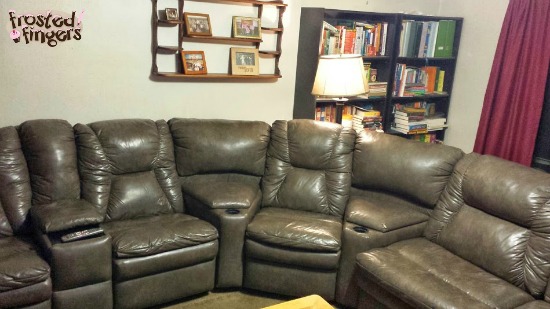 We got a "new" to us couch this weekend and having that in that room makes me want to focus in there this weekend. I have 3 bookshelves of books and 2 of DVDs that I want to go though. We have a ton of children's books we're never going to read again and my Cub Scout Pack is doing a collection of children's books in a few weeks, so that's the perfect thing to clean out. Plus I have a TON of books I'll never read either at all, or again, that need to go.
I feel like I'm making some good progress. Last night I was so exhausted after the Baptism and party that I couldn't clean the kitchen, but it was killing me to go to bed with a mess in there! The first thing I did when I got up this morning was clean it again. I felt much better afterwards. How are your Lent goals going? If you're part of this challenge, how are you doing?