Note: I was sent this video for review  and all opinions are my own. This promotion was sponsored by Connect Your Home.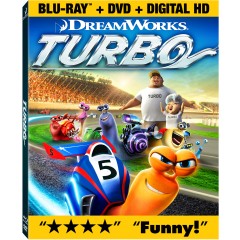 My kids love the movie Turbo. Little Man begged me to see it before it even came out! Last summer while Buddy was away at camp I took Monkey and Little Man to see Turbo in the theaters.
The movie was released on DVD back in November and I kept intending to grab a copy for Christmas but I kept forgetting. I was excited when I was given a chance to review Turbo at home on Blu Ray so that Buddy could finally see the movie.
From the makers of MADAGASCAR and KUNG FU PANDA, TURBO is a high-velocity 3D comedy about a snail who dares to dream big – and fast. After a freak accident infuses him with the power of super-speed, Turbo kicks into overdrive and embarks on an extraordinary journey to achieve the seemingly impossible: competing in the world's fastest race, the Indianapolis 500. With the help of his tricked-out streetwise snail crew, this ultimate underdog puts his heart and shell on the line to prove that no dream is too big, and no dreamer too small.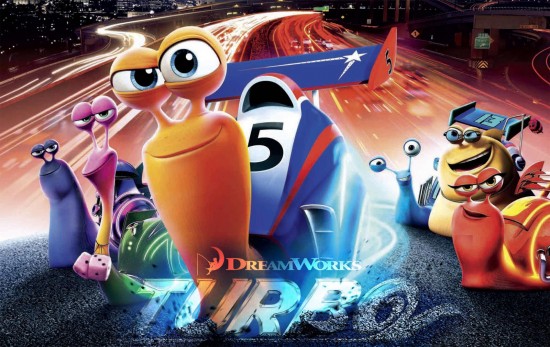 All three of the kids liked the movie. It doesn't always have to be princesses for a little girl to like a movie. 🙂 I like that the movie didn't try to steer away from stereotypes and try to be "PC". I loved all the characters in the film and that they were true to life. The movie is rated PG and I'm guessing it gets that rating from the "violence" portrayed against the snails with crows picking them off and other scenes. I think this is a cute movie that is fun for the whole family.