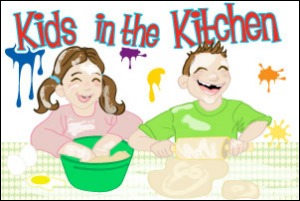 About a week before Christmas, 2012, Monkey started asking for a Fortune Cookie Maker for Christmas. At that point I was done and didn't want to get any more presents. I figured it wouldn't take long for her to forget about wanting that as a present anyway. Boy, was I wrong. She was very disappointed that Santa didn't bring her the "Cookie Fortune Machine". Again, I figured she'd forget it before Christmas this past year (2013), but again I was wrong. My girl has the memory of an elephant! So this year Santa brought her the Fortune Cookie Machine.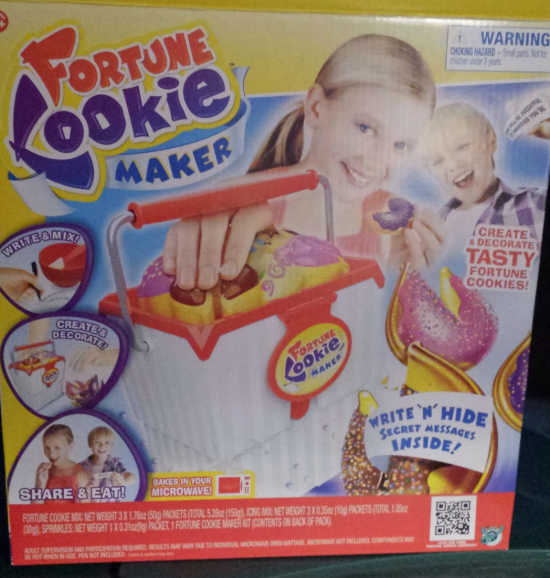 Of course on Christmas Day we were hosting dinner so I couldn't do the cookies with her then and the next day I had to take a day to do NOTHING. Then days kept passing and she kept begging me to do the cookie fortune machine. Finally last week we did it. Let me tell you, it is NOT worth the amount of time it takes to make the cookies. From one of the included packages of dough mix in the kit you will get 3-4 cookies. The time it takes to make that batch is about 30 minutes. That's just to make the cookies, not to let them dry afterwards.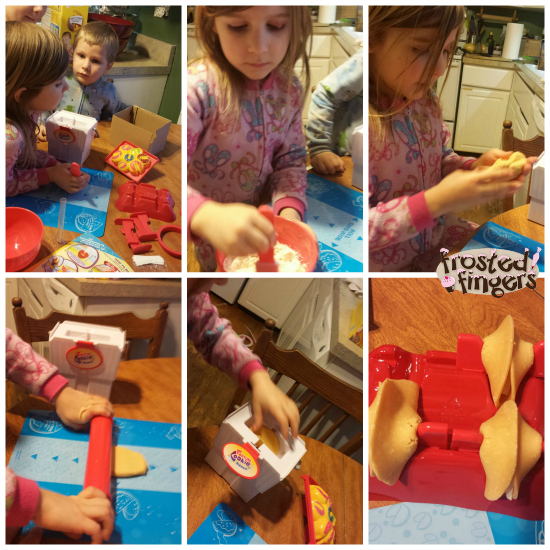 You have to mix the dough, roll it out, cut it and then shape it one cookie at a time in the machine. You then have to wait for 15 minutes until you can decorate. You then mix some frosting with water and can spread it on your cookies along with some sprinkles.
You can see my kids were pretty tired that night! Buddy looked like someone beat him up! Monkey was so proud of the Fortune Cookies she made and can't wait to make more so she can give one to Daddy this time. Her first batch only made 3. I don't know that I'd recommend this product to anyone… there has to be an easier way to make Fortune Cookies, but my daughter loves the kit.
Come join me and my co-hosts, Melinda at Look What Mom Found, Sara at Sensibly Sara, Lisa of HooplaPaloooza and Sarah of Play2LearnWithSarah, each week by linking up a post, new or old, that features the theme Kids in the Kitchen. It doesn't matter what you are doing as long as you are doing it together, enjoying it and learning something along the way.
preparing healthy snacks
counting skills with m&ms
pouring from measuring cups
discovering a local restaurant that your kids love
creating new family friendly recipes
Don't have a blog? That's ok! Just share an Instagram photo or Facebook update.