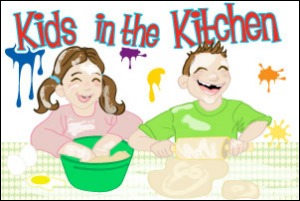 Yesterday was Halloween and my mother in law always makes chili for everyone to eat. The kids don't like chili and I had some chicken to be used in the fridge, so Little Man and I decided to make some chicken fingers together.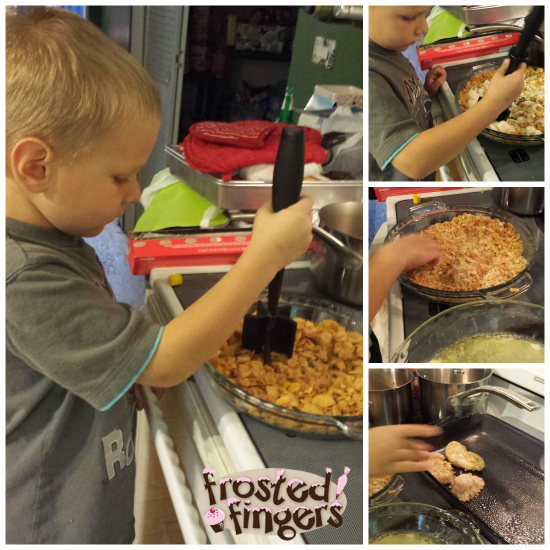 He helped out by crushing the corn flakes, mixing the spices in and he actually helped coat one piece of chicken. That really surprised me. I know my daughter wouldn't have touched the raw chicken. He didn't want to do more than one piece, though, because it was too slippery. I'll be remaking this recipe and posting it next week. The chicken fingers were a huge hit last night and my husband told me I can only make homemade chicken fingers from now on.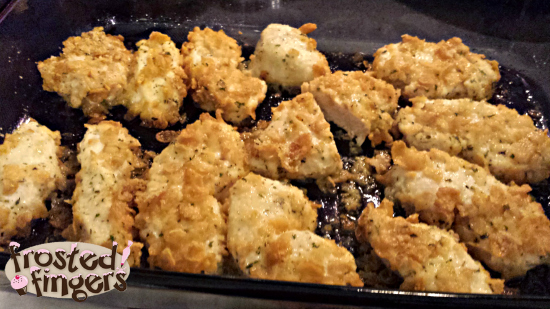 Did you have fun in the "kitchen" this week?  Did you try a new food or a new kid friendly restaurant?  Did your little ones use their snacks to count to 10?  We invite you to share your experiences, photos, stories or recipes that include your #kidsinthekitchen!
Come join me and my co-hosts, Melinda at Look What Mom Found, Sara at Sensibly Sara,  Lisa of HooplaPaloooza and Sarah of Play2LearnWithSarah, each week by linking up a post, new or old, that features the theme Kids in the Kitchen.  It doesn't matter what you are doing as long as you are doing it together, enjoying it and learning something along the way.
preparing healthy snacks
counting skills with m&ms
pouring from measuring cups
discovering a local restaurant that your kids love
creating new family friendly recipes
Don't have a blog?  That's ok!  Just share an Instagram photo or Facebook update.