Ok, so this will be almost wordless Wednesday. When getting ready for the Raingutter Regatta, I had to bring a treat to sell at the concession stand. I wanted to make something fun that people don't always see. So I found these really cute swirled Halloween cookies. This is how they SHOULD have looked:
My reality was a little different. I had no parchment paper in the house so I used parchment triangles that I laid out on the cookie sheet. They stuck!! On top of that I was in a huge hurry and couldn't refrigerate the dough as much as I probably should have. Here's my cookies: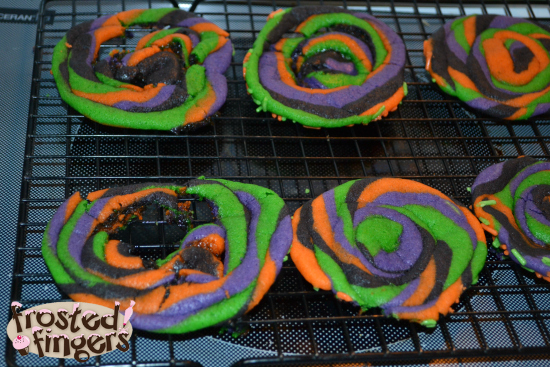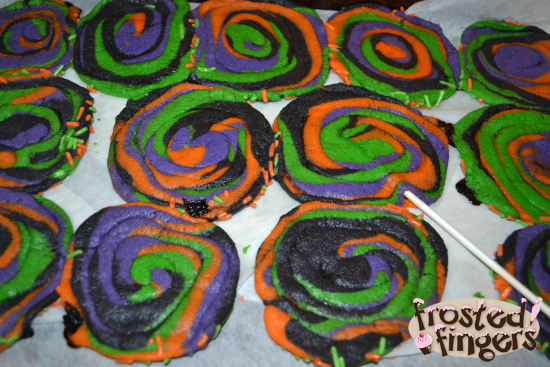 They still tasted good and I was able to save enough to sell some at the concession stand. I want to remake this recipe someday soon and make it turn out the right way!