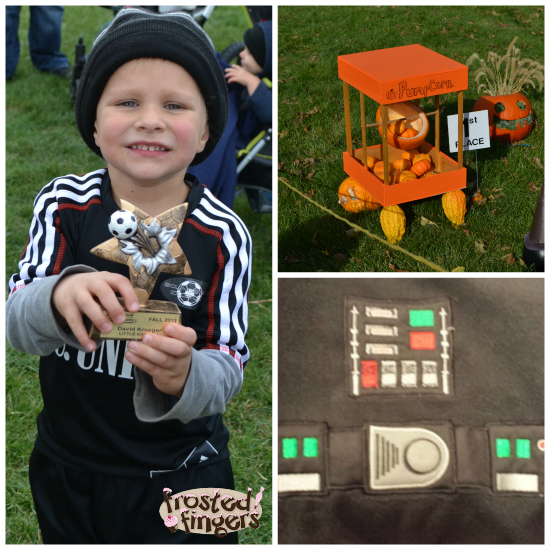 I've decided that I don't share enough of what's going on with us here, so I'm going to try to start doing weekend recaps so you get a little insight into our crazy lives. This past weekend was insanely busy, as always. Friday night started out the weekend with the kids going back to piano lessons. Buddy picked up as if he's never stopped and this was Monkey's first lesson. They both did really well and are now fighting over who will practice first each day.
Saturday morning started out bright and early with me going kid free grocery shopping; always the highlight of the week! 🙂 Next on the list was to go to the local forest preserve for a Girl Scout program. We got the troop there only to find out that our naturalist didn't show up. The girls enjoyed playing in the forest for an hour and we did a scavenger hunt. All three of my kids begged to stay longer in the woods, but I had to move on to the next thing in our crazy Saturday.
Once Upon a Child was having a grab bag sale in our area so my sister in law and I made plans to meet there. My sister in law was running late from something so I decided to stop in at Clothes Mentor first where I found a bunch of maternity clothes for me. I got two pairs of pants, a pair of jeans, a long jean skirt, and three tops. I could still use some maternity sweaters , but there didn't really seem to be any cold weather clothes there. I then headed over to OUAC, where I never did end up meeting my sister in law. The store was hot and overcrowded and I just couldn't handle it. I surprisingly found a costume for my new baby nephew but gave up on anything for the kids.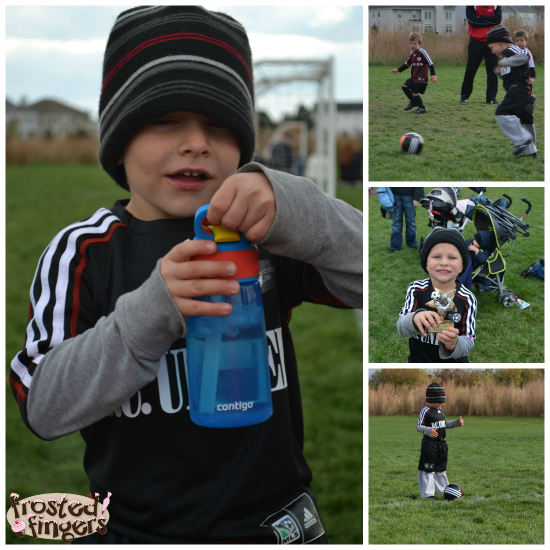 After that I rushed home to get Little Man ready for his last soccer game of the season. He was so excited that he finally made a goal and that he got his first ever trophy. He loved the season and can't wait for spring to start. After that we had one more thing on the agenda for Saturday. We had to run to my niece's and nephew's birthday party which we didn't leave until 10pm. Such a long long day, but fun!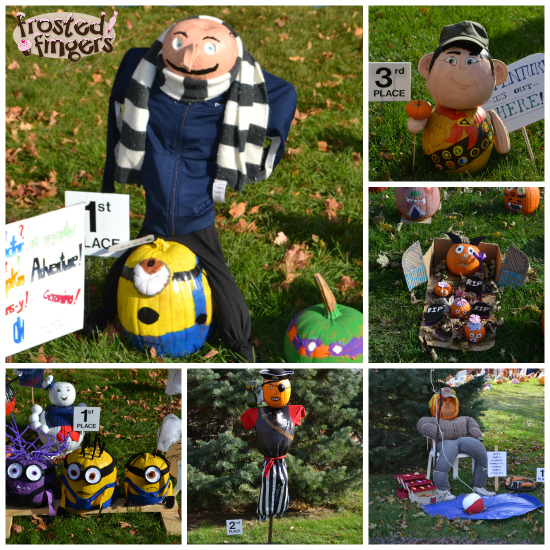 Sunday morning we got up and I cut the boys' hair, believe me, it needed to be done! Got ready and headed out to mass. Immediately following that we bundled up and headed out to the Sycamore Pumpkin Fest, which we visit every year. We made it out to Sycamore in time for the parade; it seemed longer than usual this year. The kids loved it! After the parade, the family checked out all the pumpkins that were on display. I wasn't feeling it this year because the weekend had been a long one and I had a tiny bit of spotting again on Friday so I wanted to take it easy. After the fest we headed over to a family friend's house for another party. We didn't stay nearly as late as the party on Saturday, thank God. We got home in time for the kids to have a quick dinner, get in jammies and go to bed.
It was definitely a jam packed, fun filled weekend. I could use another weekend, though, to rest from this one!