Note: I received product in exchange for this post. No compensation was received. Philips AVENT is providing the product for giveaway. All opinions are mine and my friend's.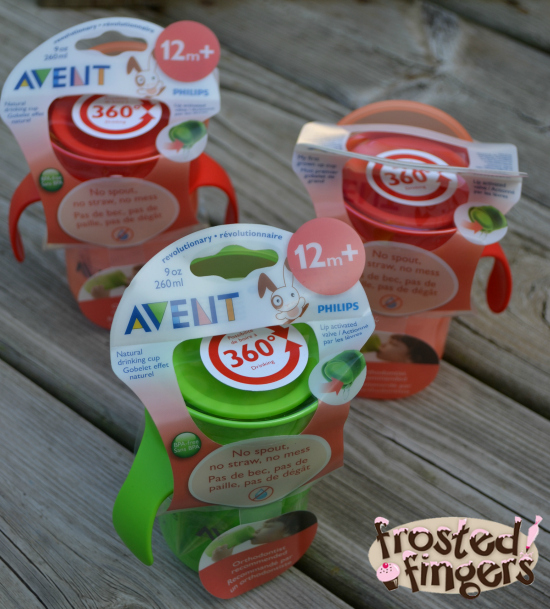 Philips AVENT has come out with a new cup for toddlers; it's their Natural Drinking Cup. I don't have anyone at home that could use this cup, so I had to borrow someone else's toddler. I had intended to ask my sister in law, but kept forgetting to bring the cups with me when I would see her at church on Sundays. Finally I asked my friend if I could borrow her toddler, M.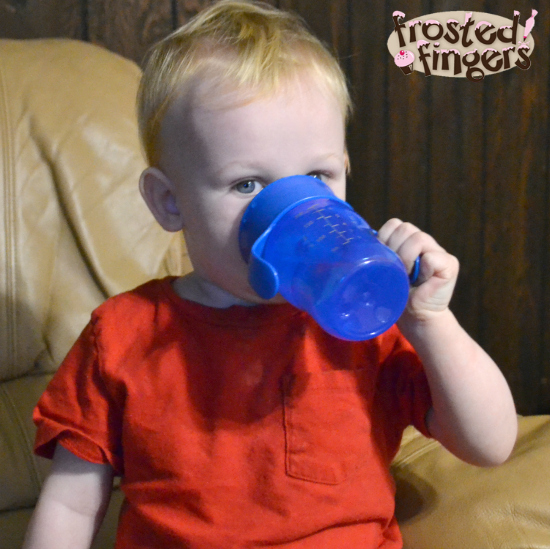 She warned me that M doesn't really like sippy cups, that he only likes open cups like his big brother and sister drink from. I said we'd at least give it a try!
This spoutless, strawless cup allows drinking from all around the rim, just like an adult cup. It encourages your toddler to get used to grown up drinking, without the mess.
Basically, you can put your mouth anywhere on the rim of the cup, push your lip against the valve and get something to drink. The first thing I noticed when picking up this cup, though, is how easily a toddler will learn the trick to pour the liquid from this cup everywhere.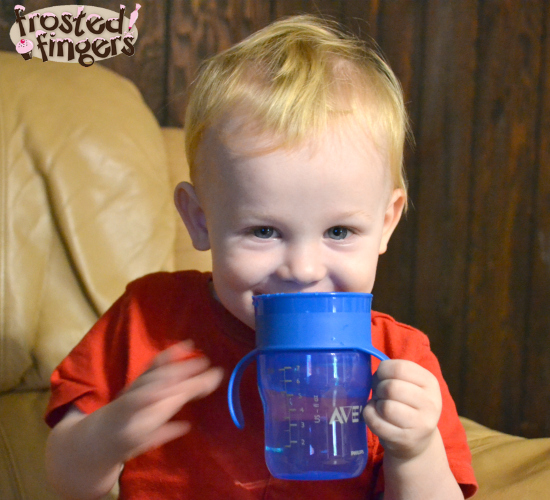 Turns out M really took to the cup! His mom just told me, hours later, that he still wants to use the cup and that he's loving it. We're hoping it's not just a new novelty that will wear off, because she does like the small amount of protection from unwanted spills. At least he won't accidentally trip and pour an entire glass of water all over the floor. The cup is 100% BPA free, which is really important to me and holds up to 9 oz of liquid. There is a lid that comes with it that you can pop on and keep the drinking area nice and clean.
I'm doing a giveaway of a set of Philips AVENT Toddler Natural Drinking Cups and Pacifiers. Just enter on the Rafflecopter form below.
Giveaway is open to the continental USA, must be 18 or older to win, and ends on November 5 at 12:00 am EST. Winner will be selected at random from all eligible entries and will be contacted by email. Winner will have 24 hrs to respond. Winner may only win one prize pack, if you win on another site, a new winner will be drawn. Please add paula@frostedfingers.com to your trusted email filter. If original winner does not claim their prize within 24 hrs, it is forfeit and a new winner will be selected promptly.
No purchase necessary to enter or win. Odds of winning are not increased by a purchase.