Note: I received 4 bags of Lovely Candy in exchange for my review. All opinions are my own.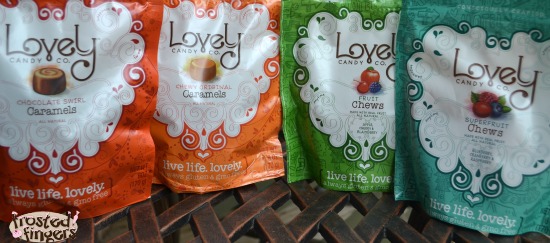 I came home from my conference to a box sitting on my table and in that box was four bags of Lovely Candy. I had never heard of this company, but was immediately intrigued when it said the candy was gluten and GMO free! I immediately tore into the bags (and that's why you don't see the tops of the bags in any of the photos on this post. I'm pregnant and it said caramels… no judging!)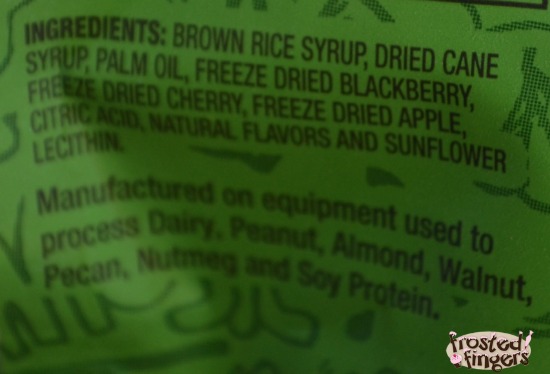 Those are the ingredients on the fruit chews. I love that they wanted to make something that was gluten and GMO free. Here's a little story on how the company got started: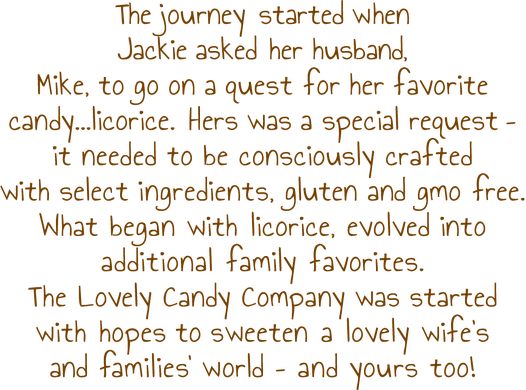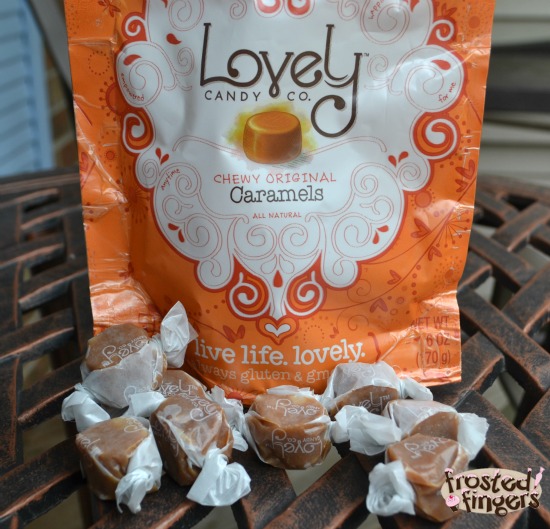 These caramels were SO good. Caramel is my favorite thing, so I'd definitely tell you if I didn't like them. They are soft and chewy, but not too chewy that they stick to your teeth and make it hard to chew. They were perfect!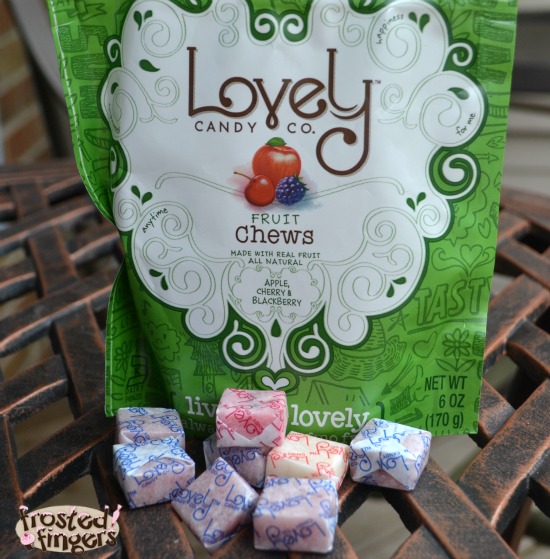 I also really like these fruit chews. The cherry flavor taste just like cherry Starburst, but it's great knowing that I'm not putting extra gunk in my body that it doesn't need.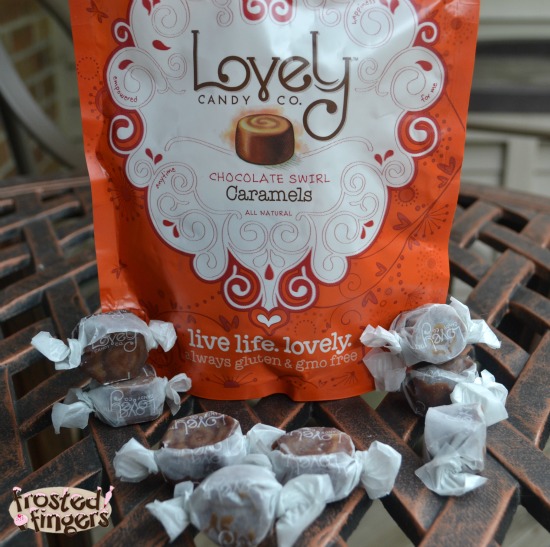 I also gave these chocolate caramel swirls a try. They were not my favorite, but my two friends gave them a try and said they were pretty good. I think I'm just not a huge chocolate fan. Just give me straight caramel.
You can find where to buy the candies here. (They are sold at specialty stores and online at Amazon.) If you fill out the Rafflecopter form below, you will be entered to win 4 bags for yourself (a $25 value.)