Note: I was sent Duraflame Campfire Roasting Logs in exchange for my honest review. All opinions are my own.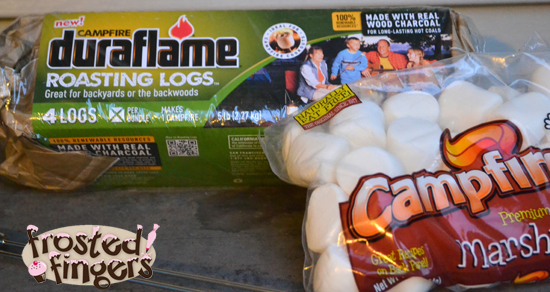 I had a plan last week. The plan was to meet my blogging buddy, Kathleen, with her boys and go camping for two nights in Indiana. The week before we started watching the weather and noticed that there was a 40% chance of rain every day we were supposed to be there. On top of the rain it was supposed to be highs in the upper 80s. I didn't really think about the heat until the Sunday before we were supposed to leave when I took the family to a soccer game. I'll tell you more about the game later this week, but it was HOT. It was supposedly 85 out, but it felt hotter than that. Well, I got dehydrated. My pregnant body could not handle the heat. At that point I made the executive decision that I was cancelling camping for this trip. My kids were upset, but what could I do? I didn't want to be over 3 hours away and not be able to take care of my kids if I got sick. The point of this story was that I had intended to bring my new Duraflame Campfire Roasting Logs with to review while we were there. Since that didn't happen, friends of ours invited us over to their house to have a fire in their backyard. I brought the Duraflame, s'mores stuff, and lots of water for me to drink.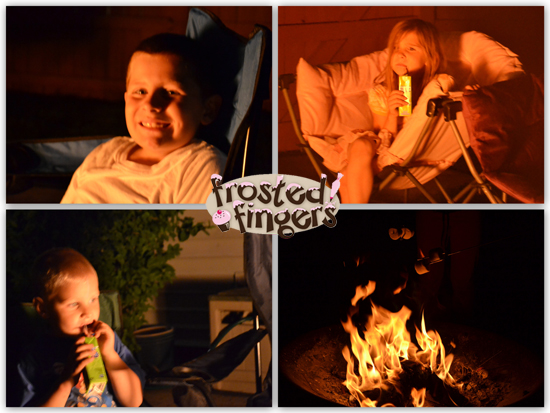 The first fire log specifically formulated for roasting and cooking, duraflame® Campfire Roasting Logs are ideal to use in the backyard and the backwoods. These logs stack and burn like wood for a robust fire that creates hot, glowing coals safe for roasting marshmallows, hot dogs or cooking other campfire foods.

Available in a 4-piece bundle (5 lb) for one campfire or a case of 6 bundles for 4-6 campfires
Individually wrapped logs for clean handling and easy, no-hassle lighting
Made from 100% renewable resources, including real wood charcoal
USDA certified biobased product
Compact — easy to transport and store
Ideal for backyard fire pits, campsite fires and beach fires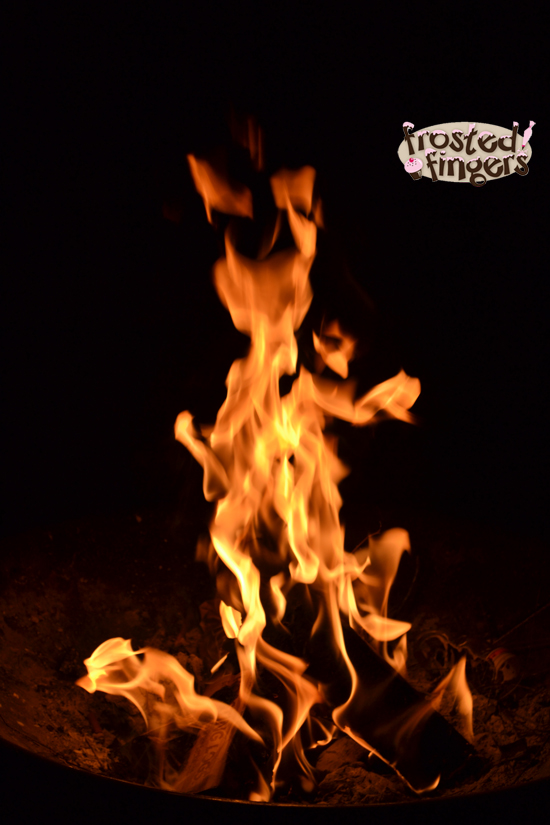 I actually REALLY liked the logs. They are not super heavy, so they'd be easy to carry to a campsite. They are extremely easy to light since you just light the package on the log. One of the things I also really liked about the logs were that they were not very smokey. I hate when you sit around the fire and the smoke comes at you and your eyes are watering and you're coughing suddenly. That didn't happen with these logs. They are meant to burn for two hours. I didn't get a good idea of how long they actually burned because my friends threw logs on top of them at about one hour in.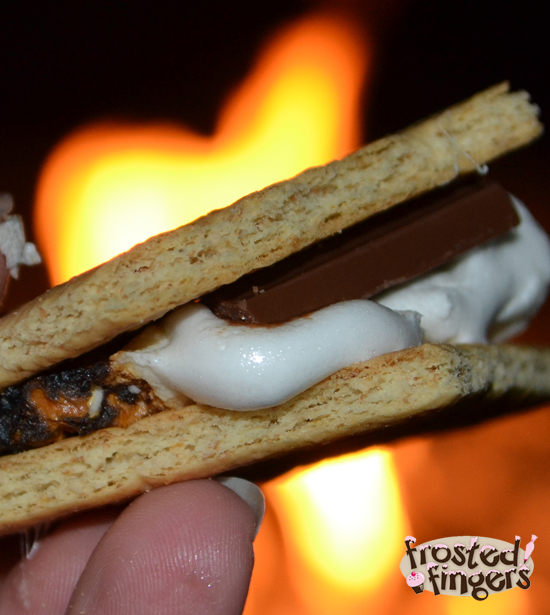 If you'd like to pick up a pack of Duraflame Campfire Roasting Logs for yourself, you can use their store locator to find somewhere close to you to buy them. You can even buy them on Amazon
for $26.88 with free Prime shipping for a 6 pack. (That's 6 fires worth!) I know I'd love to get more to have around our house for outdoor fires or camping.