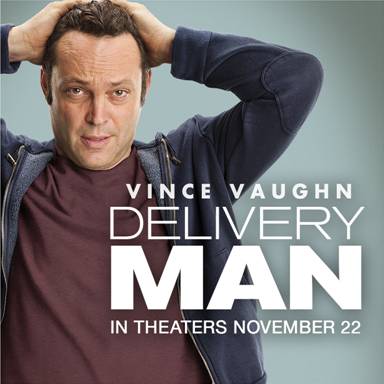 Coming this November is a new movie starring Vince Vaughn called Delivery Man. It looks really funny and I can't wait to go see it!
An affable underachiever finds out he's fathered 533 children through anonymous donations to a fertility clinic 20 years ago. Now he must decide whether or not to come forward when 142 of them file a lawsuit to reveal his identity.
DELIVERY MAN stars Vince Vaughn, Cobie Smulders and Chris Pratt and will be in theaters November 22. And just so you know, this movie is for adults and not small children. It's rated PG-13 for mature themes.
Today I, along with 532 other bloggers are bringing you the first sneak peek of Delivery Man with the trailer below. I hope you find it funny!
"Like"
DELIVERY MAN
on Facebook:
Facebook.com/DeliveryManMovie
Follow DELIVERY MAN on Twitter: @DeliveryManFilm
Follow DELIVERY MAN on Pinterest: Pinterest.com/DeliveryManFilm
Follow DELIVERY MAN on Instagram: DeliveryManMovie