This is a Sponsored post written by me on behalf of Comfort and Harmony for SocialSpark. All opinions are 100% mine.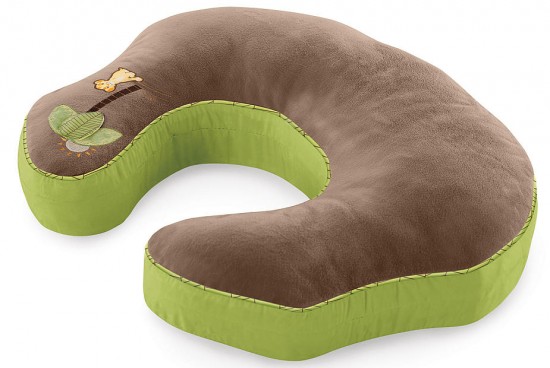 I can't wait until I need a new nursing pillow! I absolutely love this Lion King Comfort & Harmony mombo deluxe nursing pillow & infant positioner. It looks so soft and comfortable for both mom and baby. I remember when Buddy was a baby he would ONLY sleep in his nursing pillow for quite a long time. The only time I could get him to take a nap away from me was to swaddle him and then put him in his nursing pillow to sleep.
Mombo has a unique shape and a two-sided design called Firm2Soft™, with each side offering a different experience. The firm side gives essential support for mommy and her nursing baby. The soft side is extra cozy—an inviting place for lounging or tummy time. And mombo is the only nursing pillow with a vibration feature, to give baby the ultimate soothing experience while lounging.
I bet Buddy would have LOVED the vibrating feature. I think it would have helped him to sleep even more! Mombo pillows can be found at Toys R Us and Babies R Us. I'm so looking forward to going to check out what new items have come out in the past 4 years since I had a baby, such as this Mombo pillow! Check out the nursing pillow for babies on Toys R Us and tell me which one you would want to get. Also, you should like Comfort & Harmony on Facebook and follow Comfort & Harmony on Twitter in order to find out more about the company and new products they may bring out.