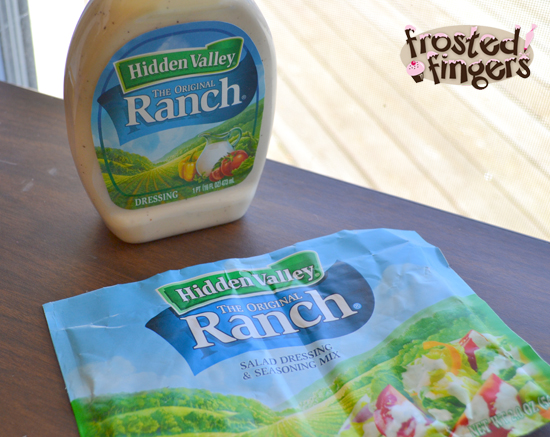 Hidden Valley Ranch is big with my kids in this house. In fact, they dug into my Ranch dressing last night for their chicken nuggets before I could even use it for my recipe today. I was supposed to make a whole chicken with walnuts under the skin last week, but things came up and the chicken went bad. I decided to try to make a recipe with the walnuts and Ranch Dressing together. 🙂 I decided to make a Walnut crusted chicken breast and while I was looking at the Ranch packet I saw the Ranch potatoes recipe on there so I decided to make those as well. I'll share both recipes below.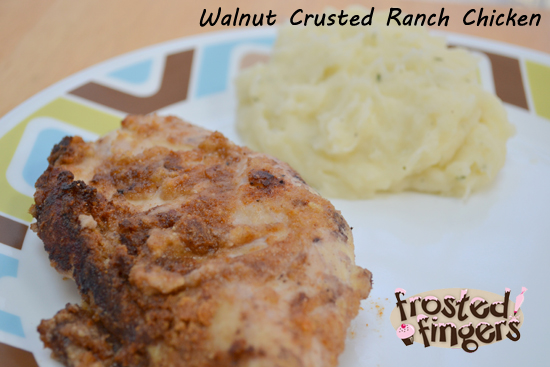 Ingredients
4 boneless, skinless chicken breasts
3/4 cup walnuts
1/2 cup bread crumbs
1/4 cup parmesan cheese
1/2 cup Ranch Dressing
1 Tablespoon Olive Oil
Directions
Preheat oven to 425 degrees. In a food processor, combine bread crumbs, walnuts, and Parmesan; season with salt and pepper. Process until fine breadcrumbs form. Transfer to a shallow bowl or pie pan. Pour 1/2 cup of Ranch dressing into another shallow bowl or pie pan. Dip each breast into Ranch Dressing, and then into crumb mixture, pressing to adhere. In a large nonstick ovenproof skillet heat oil over medium heat. Add chicken and cook until lightly browned, 1 to 3 minutes. Carefully turn chicken over and put skillet in oven. Bake until chicken is golden brown and cooked through, 8 to 12 minutes. Serve your chicken with Ranch Mashed Potatoes or a green salad.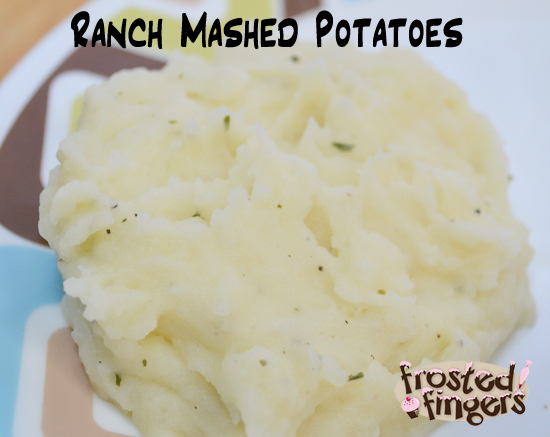 Ingredients
4 large baking potatoes or red potatoes
1/2 cup milk
4 Tablespoons butter
1- 1 ounce package of Ranch Mix
Directions
Boil potatoes until soft and strain water out. Mash potatoes by hand or with a food processor. Add in milk, butter and Ranch seasoning mix. Stir until well combined and serve.
Hidden Valley® Original Ranch® Salad Dressing and Seasoning Mix is a simple way to add a flavorful kick to a classic recipe.Click hereto find more classic recipes remixed with Hidden Valley Ranch.  Also check out the Ranch Remix contest for your chance to win great prizes!
This is a sponsored conversation written by me on behalf of Hidden Valley Ranch Remix. The opinions and text are all mine.