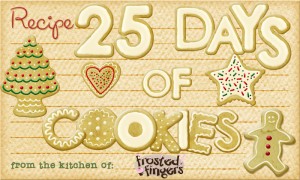 Today's cookie was a HUGE hit when I brought it to our Cub Scouts Leader Meeting. I came home with 3 cookies left over! Today I'm featuring S'mores cookies!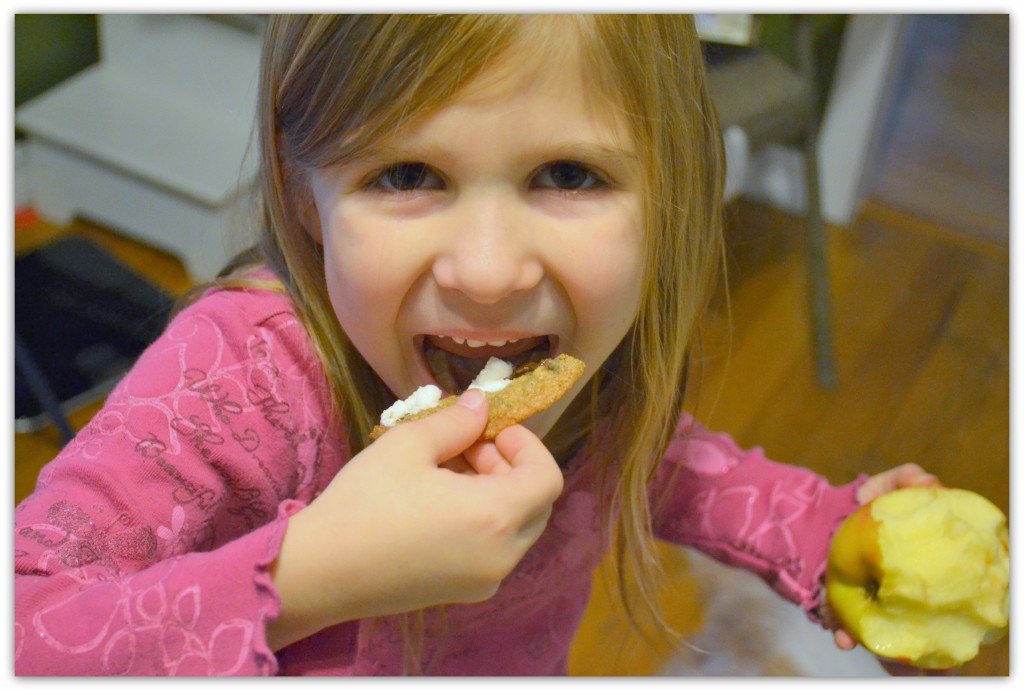 As you can see, Monkey was very much enjoying these cookies. I love how she's double-fisting: cookie in one hand and apple in the other. I had a hard time deciding which way I liked them better, because I'm not a huge chocolate fan. I think I decided that I like the cookies without the chocolate chunks on top, or without the mini chocolate chips on the inside. Everyone that tried them, though, liked them as is in the recipe!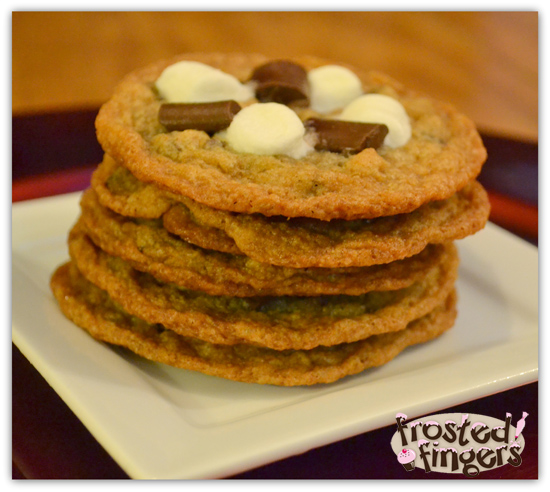 I don't know if I did something wrong to make these cookies spread out as much as they did. They were still good, though!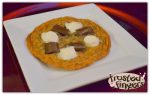 S'mores Cookie
Ingredients
1 1/2

cups

all purpose flour

1

cup

graham cracker crumbs

1

teaspoon

baking soda

1

teaspoon

salt

1

dash of cinnamon

1

cup

2 sticks butter, softened

3/4

cup

sugar

3/4

cup

brown sugar

1

teaspoon

vanilla extract

2

eggs

1

cup

miniature chocolate chips

1 1/2

cups

mini marshmallows

1

cup

Nestle Semi-Sweet Chocolate Chunks
Instructions
Preheat oven to 375 degrees.

In a medium bowl combine the flour, graham cracker crumbs, baking soda, salt, and dash of cinnamon.

In a second larger bowl beat together the butter, sugar, brown sugar and vanilla extract until creamy. Add the eggs one at a time, beating well after each addition.

Slowly add in the flour mixture and beat until smooth. Stir in the chocolate chips. Drop by rounded tablespoon onto ungreased cookie sheet.

Bake for 8 minutes, and remove from the oven. Push 3 to 4 marshmallows and a few pieces of Nestle chocolate chunks into each cookies.

Return to the oven and bake an additional 3-4 minutes until fully cooked.

Cool cookies on a wire rack.
Recipe adapted from Baked Perfection.