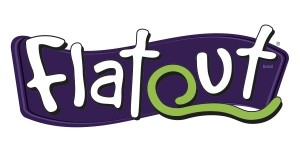 Earlier this week I was asked to have a Holiday Movie Night featuring Flatout Pizzas. I ended up having two parties! One for my family where the kids got to watch a Charlie Brown Christmas and eat pizzas and another with my girlfriends after the kids went to bed. I LOVE Flatout Flatbreads to make pizzas. I've been doing it since they came out. They sent me three new flavors to try and they are GOOD! (I'm going to apologize right now for the pictures in this post. Unfortunately I broke my camera the day of this party so all pictures are taken from my phone camera. During the day it takes amazing photos, at night, in the house, not so much. Sorry!)
They sent me Rustic White, Spicy Italian, and Heritage Wheat. All the adults, besides myself, had their pizzas on the Spicy Italian. They really liked it and said it added a nice kick to the pizza. The kids had their pizza on the Rustic White. They couldn't get enough of it! I made two pizzas for the three kids and they could have gone for a third! I had my pizza on the Heritage Wheat. I loved it!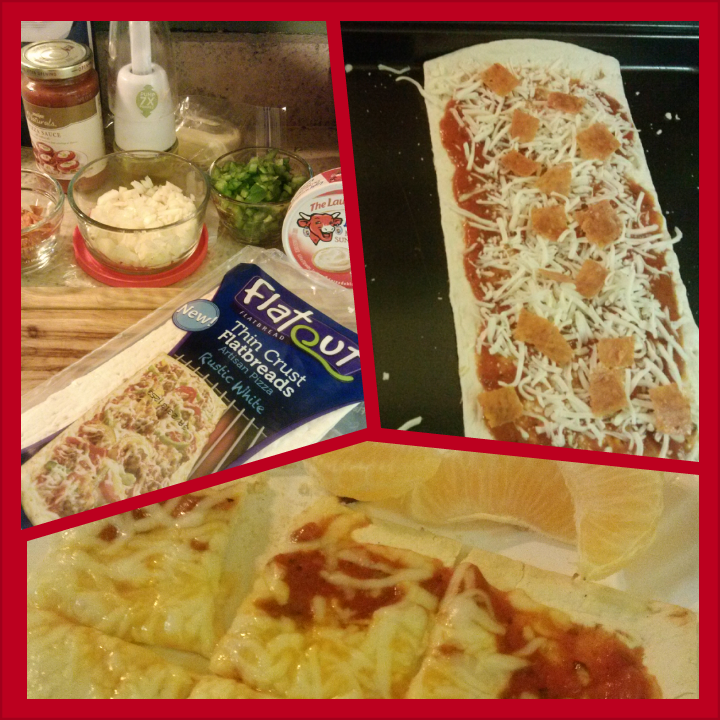 The adult pizzas had a spritz of olive oil, a wedge of Sun Dried Tomato Laughing Cow Cheese, 2 Tablespoons of sauce, mozzarella cheese, small pieces of pepperoni, green peppers, onion, and tomatoes. The kids just had sauce and cheese and Buddy had pepperoni. For dessert I made Apple Pizza which I'll share the recipe below.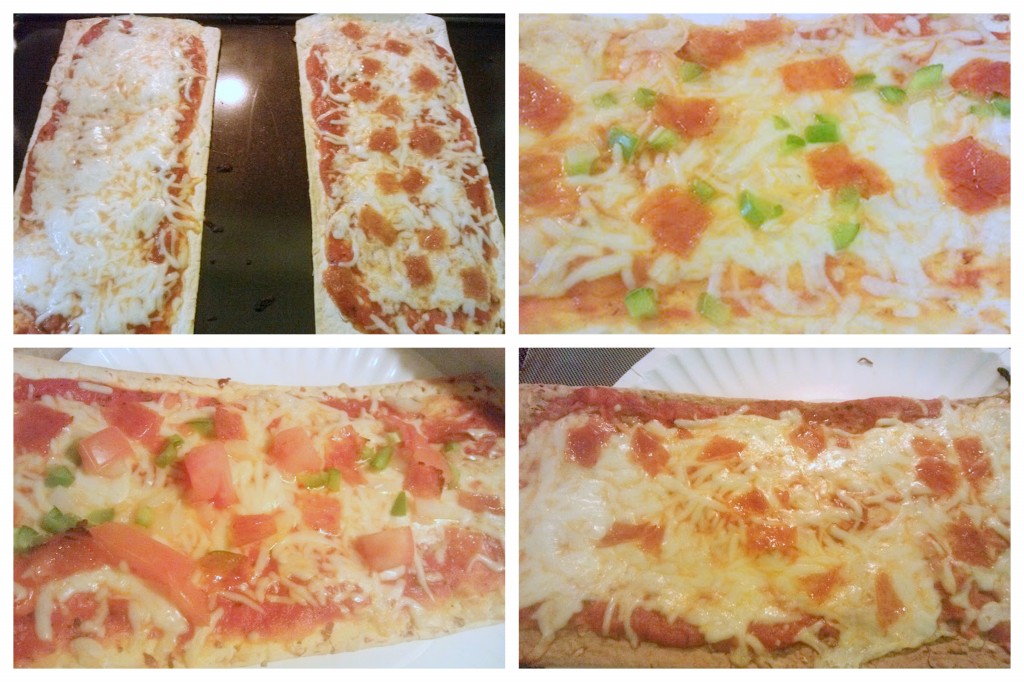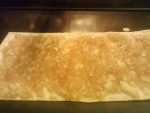 Flatout Apple Pie Pizza
Ingredients
2

cups

peeled

cored, and diced apple

2

tbsp

fresh lemon/calamansi juice

3

tbsp

brown sugar

¼

tsp

cinnamon

1

tsp

cornstarch dissolved in 1 tsp water

Caramel sundae topping

2

Flatout Rustic White Flatbreads
Instructions
Preheat oven to 400 F.

Combine all the dip ingredients in a small pan except the cornstarch-water mixture.

Heat for a few minutes until it's boiling and has extracted juice from the apple.

Add cornstarch-water mixture to the "sauce"

Put back on the stove top until boiling and the sauce has thickened.

Spread apple mixture over the top of two flatbreads.

Drizzle with caramel.

Bake for 6 minutes, until edges of flatbreads are slightly brown and crispy.
It was so nice to have some adult time with girlfriends after the kids went to bed. So many more wanted to show up, but only two could fit it in their schedules. This is a really busy time of year! The girls and I watched The Santa Clause, chatted and played Draw Something with each other while the movie was on. (I need to multi-task that late at night or I pass out!)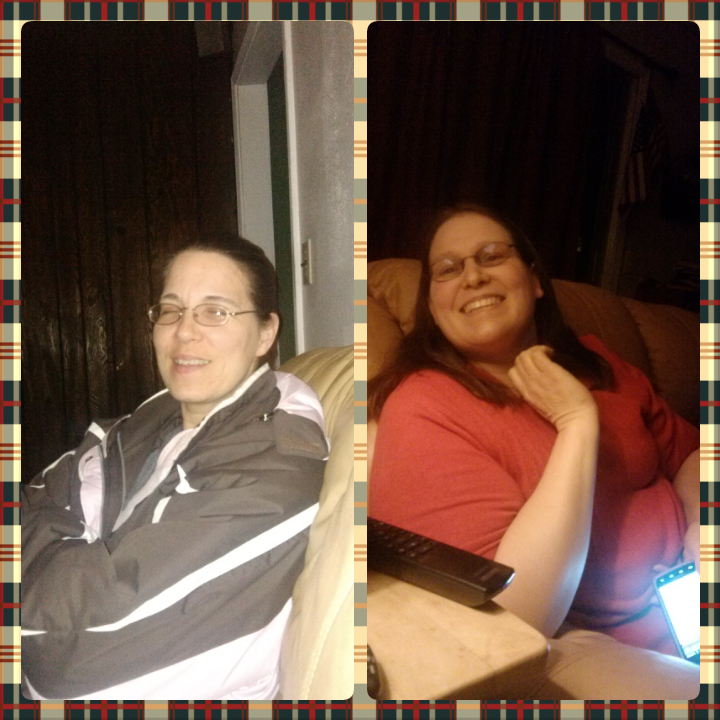 It was a perfect night: good food, friends and family! I hope you give Flatout Flatbreads a try for pizza. I definitely suggest the apple pie pizza above. It was delicious! Keep an eye out here next week because I'll be sharing a giveaway sponsored by Flatout and Walmart for a $50 Walmart Gift Card!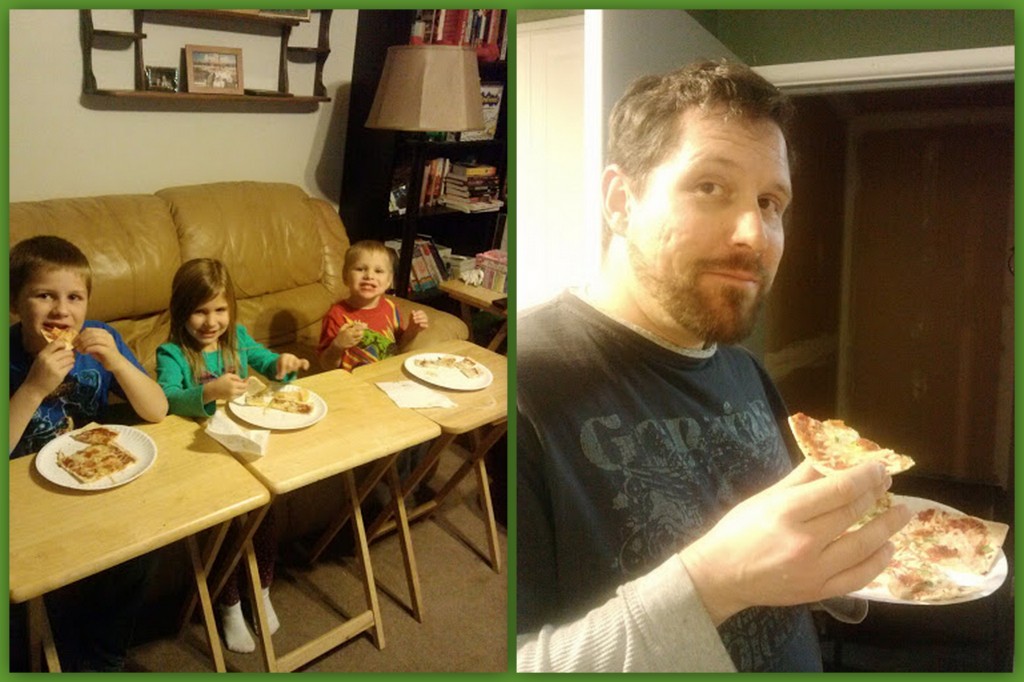 Note: I wrote this review while participating in a campaign by The Motherhood on behalf of Flatout and Walmart and received product and compensation to facilitate my post.