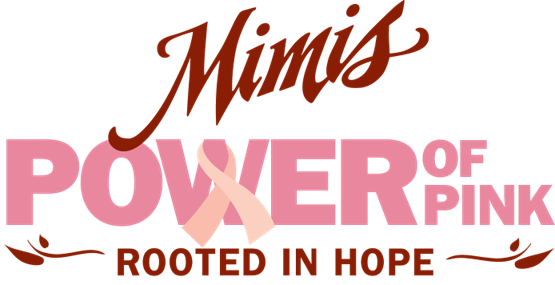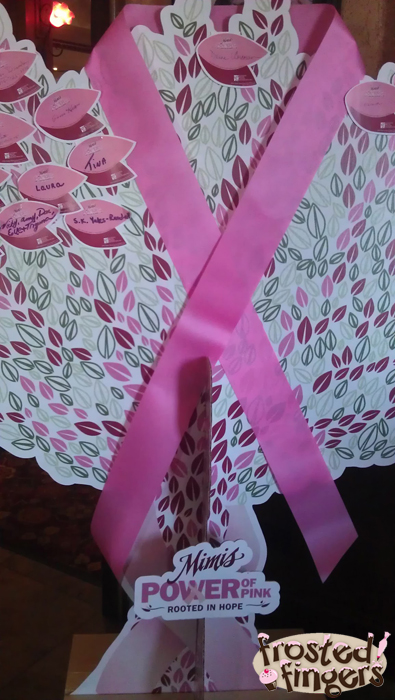 The Mimi's Cafe Power of Pink campaign kicks off Monday, Oct. 1 and goes through the entire month. With each Sparkling Pink Passion Mimosa and Pink Passion Sparkler drink sold, a portion of the proceeds will be donated to National Breast Cancer Foundation through Oct. 31.Throughout October, guests can donate $1 and receive a leaf to inscribe and hang on the "Giving Tree" display. With a $5 donation, guests also receive a limited-edition pink ribbon lapel pin. All proceeds will be donated to National Breast Cancer Foundation. As a token of thanks, Mimi's is providing up to $30 in coupon savings for those making in-restaurant donations. (Ours gave us a pumpkin spice muffin to take home, for free, as well. Guests can also support Mimi's Power of Pink online with eGift card donations and donations on the digital "Giving Tree." Similar to the tree in each restaurant, the digital tree will grow to life as a leaf appears with each heartfelt donation.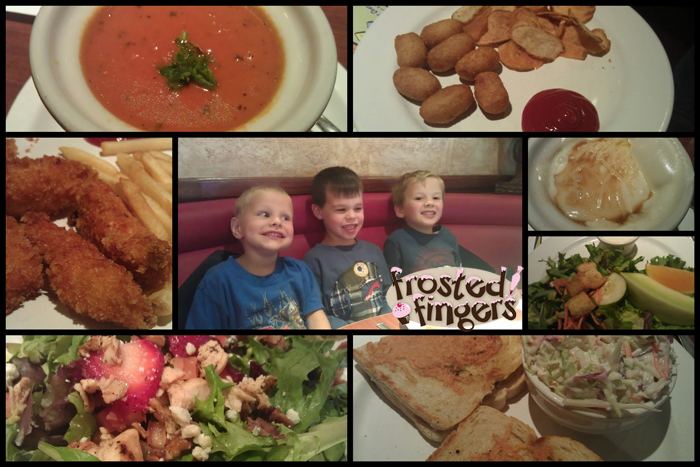 My girlfriend was babysitting two kids so we took those two and my Little Man to lunch today to support the Power of Pink. The boys were crazy together, but luckily no one complained. (At least not to us!) The food tasted great! I ordered the five way grilled cheese, which I may have dunked into Little Man's Ranch dressing from his salad. He is such a crazy kid, while the others ordered chicken nuggets and corn dogs, he ordered soup and salad with fruit! He wasn't fond of the salad, though, because of the types of leaves they used. The other two boys ate their food up great. My friend ordered the Blue Cheese and Walnut salad. It looked amazing and she said it was really good. (She practically licked her plate!) I don't know that I've ever been really disappointed at Mimi's.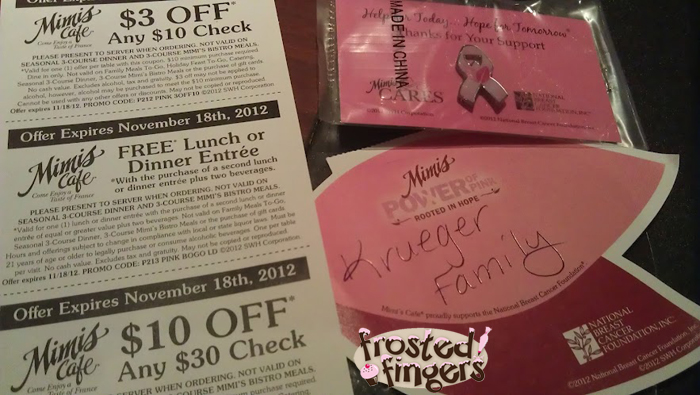 Both my friend and I donated $5 to get the pin and free Pumpkin Spice Muffin. The kids saw my muffin after school and want to dig into it! I'm thinking I'd like to meet a few girlfriends for a late breakfast one morning after the kids go to school before October is up to help support the cause again. Find out how you can help with Mimi's Cafe Power of Pink! Check in with Mimi's on their webpage, Facebook, and Twitter #PowerofPink.
Note: I was given a gift certificate in exchange for this post. All opinions are my own.