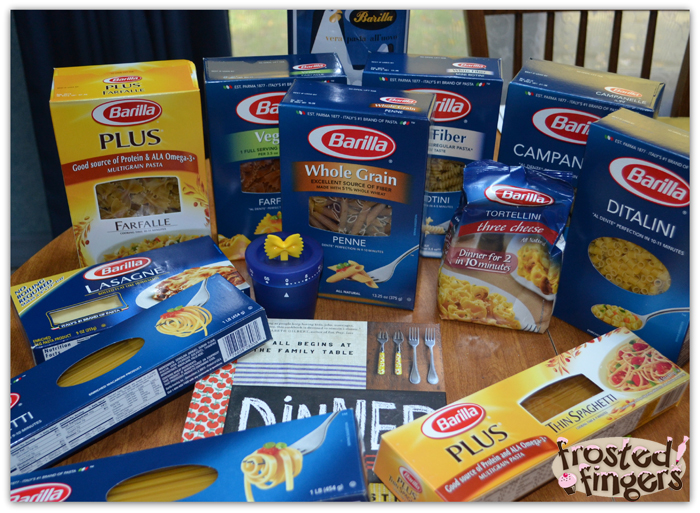 Today is world pasta day! We celebrated last night with Lemon Spaghetti. I got the recipe out of the Modern Family Pasta Cookbook from Barilla. One of the nice things about the recipe I'm going to share is that it's quick and easy to put together. I love recipes that have few ingredients but still taste good. Simple is important when life is so crazy busy. There are days when I only have about 15 minutes to get dinner together. This pasta is good for that. Unfortunately the kids didn't like this pasta. They're still fans of regular red sauce spaghetti and meatballs. I did make them all try it, though.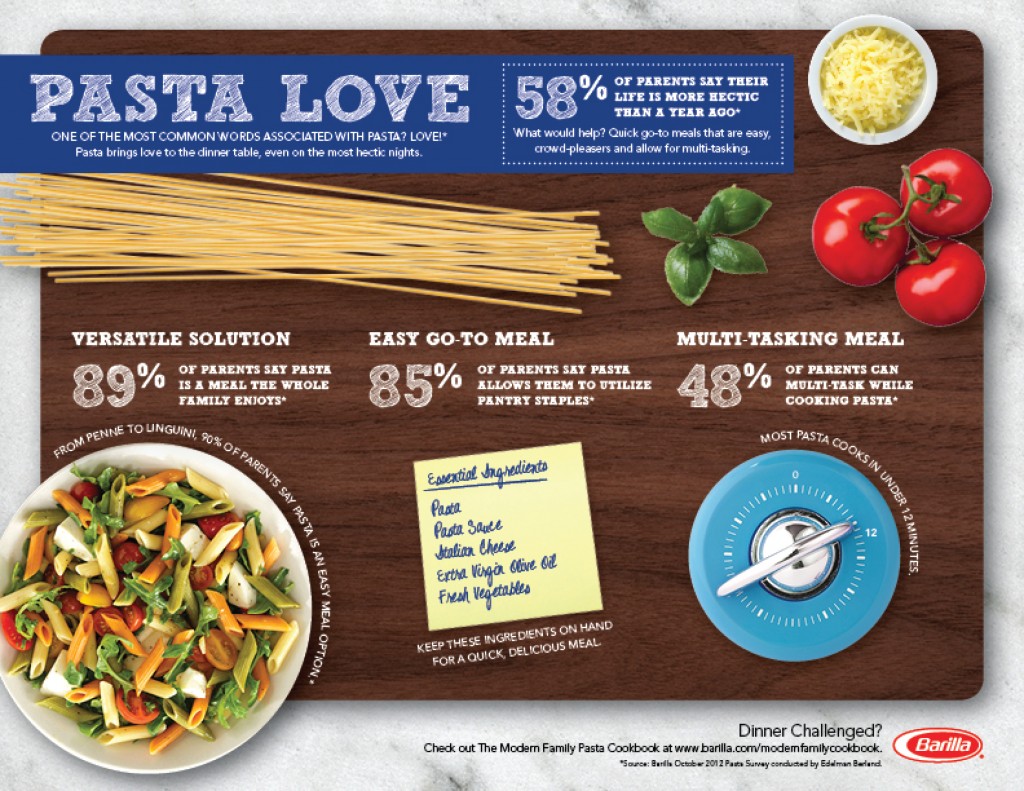 Increasingly hectic lives make at-home meal preparation more challenging than ever BUT it's still important:
88% of parents are reliant upon multi-tasking each day and more than half (58%) say their life is more hectic now, than a year ago.
While families are making time for dinner, Two-in-five meal-preparers agree it is difficult to find time to prepare dinner in their household.
They don't want to miss enjoying a home cooked meal with their family as they worry the alternative will offer poor nutritional content (74%) and they will miss out on family time at the table (65%).
Today if you donate on the Barilla Facebook page you will get a free download of the same cookbook that I got the recipe out of and a coupon (while supplies last.)
Prep time:
Cook time:
Total time: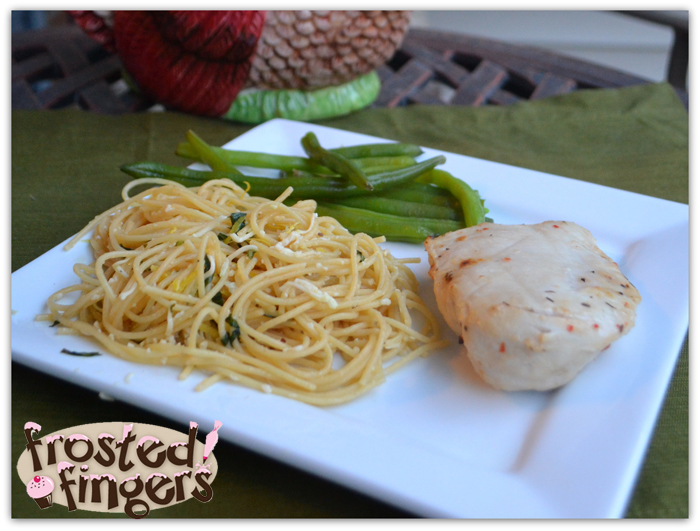 Ingredients
1 pound Barilla Spaghetti
2 fresh lemons
⅔ cup extra virgin olive oil
⅔ cup Parmigiano-Reggiano cheese, freshly grated
¾ teaspoon salt
½ teaspoon black pepper, freshly ground
⅓ cup fresh basil, chopped
Instructions
Grate lemon peels and place lemon zest in a small bowl.
Juice the lemons into a separate bowl.
Whisk the oil, lemon juice, cheese, salt and pepper in a large bowl and blend.
Set the lemon sauce aside.
Bring a large pot of water to a bowl.
Add the spaghetti and cook, stirring occasionally, until tender but still firm to the bite, about 8 minutes.
Drain, reserving 1 cup of the cooking liquid.
Add the spaghetti to the lemon sauce, and toss with the basil and lemon zest.
Toss the pasta with enough reserved cooking liquid, ¼ cup at a time, to moisten.
Season the pasta with more salt and pepper to taste.
Transfer to bowls and serve.
I participated in a campaign on behalf of Mom Central Consulting for Barilla. I received product samples to facilitate my review and a promotional item as a thank-you for participating.