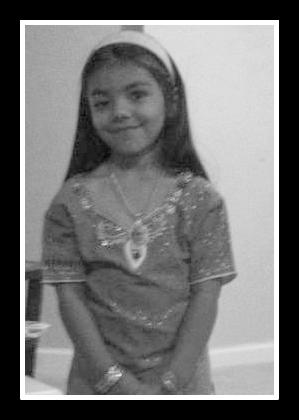 Last weekend while hanging out with some girlfriends at Six Flags we got some awful news. Our friend's daughter, Safa, was in the hospital in critical condition. She was 6.5 years old. Safa had a condition called Myasthenia Gravis. It attacks the muscles in your body and weakens then. As you can see in Safa's picture on the left, it started with her eye. Her mom took her to the doctor and the first response was that she was doing it on purpose, making her eye sag. Her mom, ever the advocate, said that is NOT what my daughter is doing and took her to another doctor. She then found out that Safa had Myasthenia Gravis. She did special treatments with her and even gave her a surgery to remove the thymus gland because it's supposed to help with the condition.
Safa's mom, still the advocate for Safa and the disease planned a walk to help raise awareness of Myasthenia Gravis. She actually planned two; one in Ohio where they currently live, and one here in Illinois where we all knew them. No one knew what was to come last Saturday, though. You see, the Myasthenia Gravis attacked and weakened Safa's heart. Unfortunately, at 6.5 her heart gave out. It had stopped for 30 minutes before they got it started again. Unfortunately, it was too late. I feel so badly for Safa's family. She left behind a 3.5 yr old brother. I know I couldn't imagine telling David that his big sister had died. I just can not imagine the grief that her family is going through! I have been crying daily since finding out about Safa.
I'm helping the only way I know how. I'm writing this post and walking in the walk. My group is trying to raise $500 in order to help find a cure for this disease. Safa was one of the sweetest little girls I've ever met. I can't believe she's gone. Look at this letter she wrote: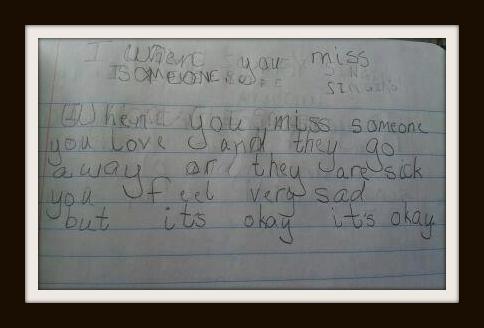 Here's a little about Myasthenia Gravis:
Myasthenia Gravis (pronounced My-as-theen-ee-a Grav-us) comes from the Greek and Latin words meaning "grave muscular weakness." The most common form of MG is a chronic autoimmune neuromuscular disorder that is characterized by fluctuating weakness of the voluntary muscle groups. The prevalence of MG in the United States is estimated to be about 20/100,000 population. However, MG is probably under diagnosed and the prevalence may be higher. Myasthenia Gravis occurs in all races, both genders, and at any age. MG is not thought to be directly inherited nor is it contagious. It does occasionally occur in more than one member of the same family.

For more info, visit the Myasthenia Gravis site.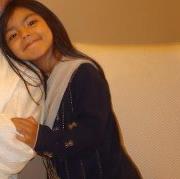 Here are some common signs to watch for:
A drooping eyelid
Blurred or double vision
Slurred speech
Difficulty chewing and swallowing
Weakness in the arms and legs
Chronic muscle fatigue
Difficulty breathing
Please, please consider donating in memory of Safa. My walk is 9/29. I don't have long to raise money. I just want to raise as much awareness about this as possible. Please donate to Sweet Safa.