Our dog, Sarah, is our first baby. I got her almost 12 years ago. It's easy to remember, unfortunately, because I got her a few days before my Mom died. The day I got her I was passing by a puppy store and decided to stop in. I walked in and asked what their cheapest dogs were. They said either a mini pin or this Jack Russell Terrier. I took Sarah into the meeting pen and fell in love with how goofy she was. She was running around all excited and kept running into the walls of the pen so I had a lot of laughs. She came home with me that day. That was when we were living in the Orlando area. Poor Sarah has had to suffer through many moves with us. The hardest for her was when we spent a year in south Florida. It turns out Sarah is allergic to the grass there. I got to practice my Mommy skills and dress the dog every day. She had to wear baby socks and tshirts so that the grass wouldn't touch her skin. She would have horrible break outs that she would just gnaw at if she had a reaction. She's also dealt with other allergies that have left her mostly deaf from ear infections throughout the years. In her old age, she's also developed a cataract over one eye so she can't see on one side of her body. She is such a good dog. She's always been excellent with the kids and the only time she barks is to be let out or in the house. She's my buddy and she follows me around everywhere. It's a little tough now, though, because she gets under my feet and can't really see me so I'm always tripping over her. The kids want to walk her to school, but that's not become a fun activity for her anymore since little kids seemingly coming up out of nowhere scares her.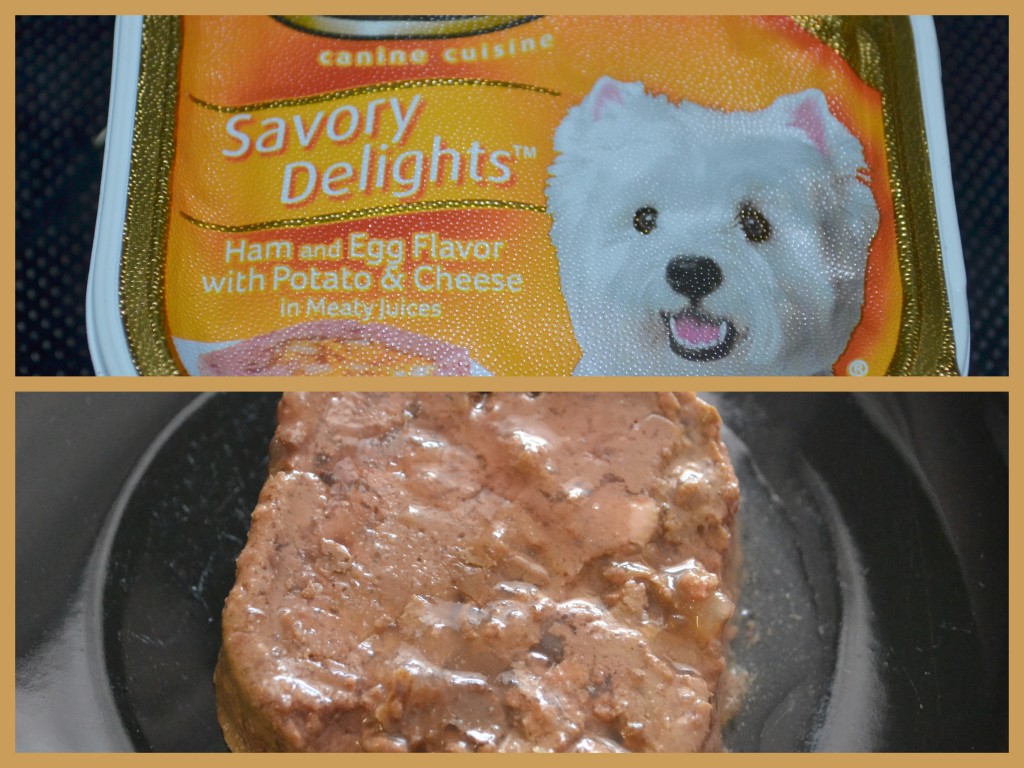 Right now, Cesar Dog Food wants to know what you love about your dog. They want to celebrate the shared relationship between people and dogs through hosting a week-long Twitter event. (Unfortunately, the week ends today at midnight, so hurry!) Here is what you need to do:
Create a tweet sharing why your dog means so much to you and tag and follow @CesarCuisine>
Include the hashtag #sharethejoy in your tweet
Encourage your friends and Twitter followers to #sharethejoy with others to receive their own complimentary meals from CESAR® Canine Cuisine
@CesarCuisine will follow-up to gather shipping details and reward 5,000 dog lovers with two complimentary Savory Delights™ meals.
Note: I wrote this review while participating in an ambassador program by Mom Central Consulting on behalf of Cesar and received product samples and a promotional item to thank me for taking the time to participate.