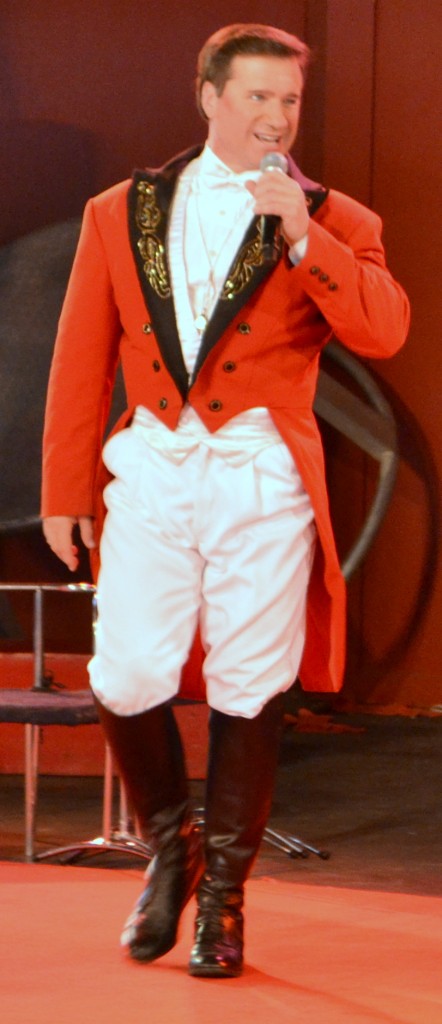 Do you like the circus but hate spending all that money and being stuck in gigantic crowds? Circus World Museum in Baraboo, WI may be for you! If you didn't know, The Ringling Bros. Circus was founded in Baraboo, WI, in 1884 by five brothers: Al, Otto, Charles, John and Alf T. Ringling. Circus World is still hanging on in Baraboo and if you plan it right, you can have a great time there with the kids.
Make sure to plan your trip around the shows. It can be kind of boring to children that can't read if you don't go see the shows. There is both a magic and big top show included in your admission. The magic show was funny and well done. The kids really enjoyed it and were glued to the show.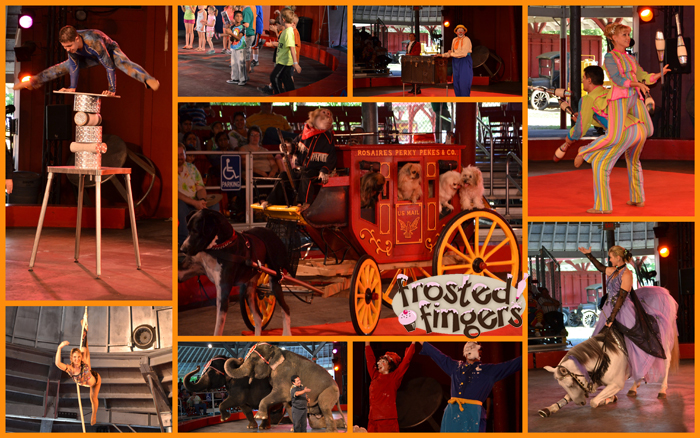 The big top show, though, was absolutely the best. It was like going to a full circus, but it's intimate since you don't have thousands of people in the circus tent with you. The cast was energetic and amazing. They had a cute, entertaining, dog show first, followed by juggling, a balancing act, a rope act, a majestic horse act, hilarious clowns, and the final act with elephants. They had kids come out and dance in the finale as they announced the cast one last time. It makes a lasting impression to have the kids be able to be a part of the show.
They also have pony rides for $5 and elephant rides for $7 per person. They have a concession stand with a bunch of different fried foods such as fried pickles and cheese curds. Don't try the pizza burger, though, it was disgusting. According to the rest of my family I think I'd stay away from all the beef altogether. The kids had a ton of cotton candy and popcorn during the show courtesy of their Aunt and Grandparents.
Entrance fee is $14.95 for adults and $7.95 for children. All kids under 5 are free. If you have the Wisconsin Dells Fun Card you can get buy one get one free admission up to two tickets. As long as you plan around the shows they are having, you can have a great time at Circus World.
Circus World
550 Water St
Baraboo, WI 53913
Note: I did not receive anything for this review. Circus World is just somewhere that my family went on vacation and I wanted to spread the world about it.