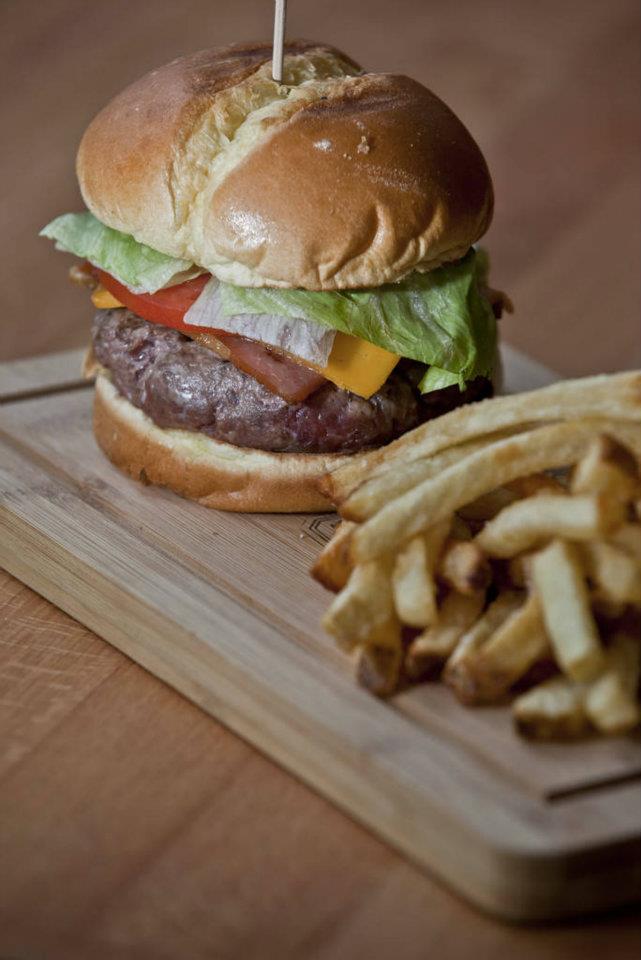 Did you know that 92% of burger eaters like cheese on their burgers? Or that more than three in four Americans can't imagine eating a burger without cheese! I'm most definitely in that percentage! I absolutely love cheese. One of my favorite cheeses is Sargento's Cheddar Cheese.
Right now Sargento is having a contest over on their Facebook page. They would like to know what your Ultimate Cheeseburger is. Mine is bison meat with bacon, grilled onions, cheddar cheese and bbq sauce. YUM! I'm going to get a chance to go to Butcher and the Burger in downtown Chicago and try their Drill Sargento Burger (recipe below). I can't wait to go down there and visit them. It looks like a cool place to eat! Look at the options they have for your meat:
Natural & Local House Blend Beef *Grass-Fed Beef *La Pryor Farm Pork * Naturally Raised Turkey * Lentil Brown Rice Burger (Vegan) * Sustainably farmed Salmon * Elk * Grass Fed Bison * Gulf Coast Shrimp
I'm thinking I should bring my friend Kim as my guest. Looks like her kind of place to eat. They even have cooking and butcher classes, which I'd be interested in. (Well, not the butcher classes.) I can't wait to share my experience of the restaurant and to share the Ultimate Cheeseburger recipe that I come up with. In the meantime, here is Butcher and the Burger's Drill Sargento Burger recipe.
Drill Sargento Burger
Ingredients
8

oz.

ground Black Angus Chuck

1

Tbsp.

finely minced Vidalia onion

1

tsp.

chopped Italian parsley

1/4

tsp.

salt

1/4

tsp.

pepper

2

dashes Worcestershire sauce

1/2

tsp.

fresh minced garlic

2

tsp.

olive oil

1

slice

Sargento® Deli Style Sliced Sharp Cheddar Cheese

1

slice

Sargento® Deli Style Sliced Baby Swiss Cheese

1

slice

1/4 inch thick ripe beefsteak or heirloom tomato

1

split top bun

2

thick slices bacon

cut in half

1

heaping Tbsp. sautéed onions

Dijon mustard
Instructions
Mix beef with the onion, parsley, salt, pepper, Worcestershire sauce and garlic. Shape into pattie. Brush lightly with olive oil and grill until desired doneness.

Meanwhile, toast bun and spread mustard on bottom half. Warm onion and cook bacon.

Put burger on bottom half of bun, top with onions and Swiss. Melt cheese under a broiler.

Top with tomato slice, lightly seasoned with salt and pepper. Top with bacon and Sharp Cheddar. Melt cheese under a broiler, top with bun.
I received products and compensation from Sargento Foods Inc. and The Motherhood as part of my participation in this campaign. All thoughts and opinions expressed in this post are my own.