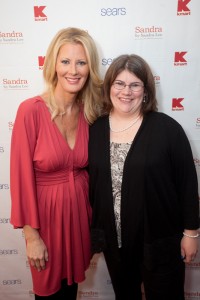 Two weeks ago I was invited to go to New York City to meet Sandra Lee and see her new collection that is debuting at Sears and Kmart. It was my first time to New York City and I was super excited! To be honest, I'd never heard of Sandra before the invite came in. After researching and meeting her, though, she's definitely earned another fan! Before I get too far ahead of myself, I'll share my trip with you.
They sent a car to bring me to the airport. (I made sure to take Dramamine first! I don't do well in the backseat of a car.) I got to the airport and checked in for my flight. The flight was pretty uneventful. I was not overly impressed with American Airlines, but that has nothing to do with this post. 🙂 We flew right over the Statue of Liberty and that was awesome! I teared up a little thinking of all the people that came to this Country and that was the first thing they saw.
The fun began when I landed in New York and had to ride in the back of another car. Ugh! I thought that driving in Chicago was bad. Driving in Chicago, compared to NYC is like driving in the suburbs! I was totally surprised I didn't lose it in the back seat of the guy's car! I got to our beautiful hotel and unpacked and decided to take a shower. Downside? The hotel had already turned off the heat because it was in the 90s in NYC the week before. I think it was in the 60s when I got there. My room was COLD! I then went downstairs to start meeting all the ladies coming down to go to dinner.
We went to Cafe Centro for dinner. They had a ton of appetizers, I liked the chicken rollups the best, and some drinks to get us started. When we sat down to dinner we got a salad for the appetizer. I didn't like the salad, but the bread that came with it was awesome, along with the rest of dinner. I had the marinated hangar steak with mushroom mashed potatoes. It was delicious! I found another girl that doesn't like chocolate! I will eat it, but if I have a choice, chocolate would not be number one on my list! My chocolate flourless cake was a little too on the chocolate side for me, but not overly bad. It was awesome to hear Mark Bonchek who is the SVP of communities and networking for Sears talk. He is so far ahead of everyone when it comes to social media. I'd love to just sit and listen to him for hours.
The next morning we got up bright and early, packed, ate breakfast and got on a bus to go visit Sears in New Jersey. We went to see the Sears home line collection. We had demonstrations from Keurig, Dolce Gusto, KitchenAid, SodaStream, and Hamilton Beach. It was fun to learn from these companies. I've got a Keurig to review and I've already reviewed SodaStream. I'd never tried Dolce Gusto before, though. My inlaws bought me a KitchenAid mixer a few years ago. They showed us their pasta maker and I totally want one. They also showed us their food processor and I've decided it's time to start learning how to use mine.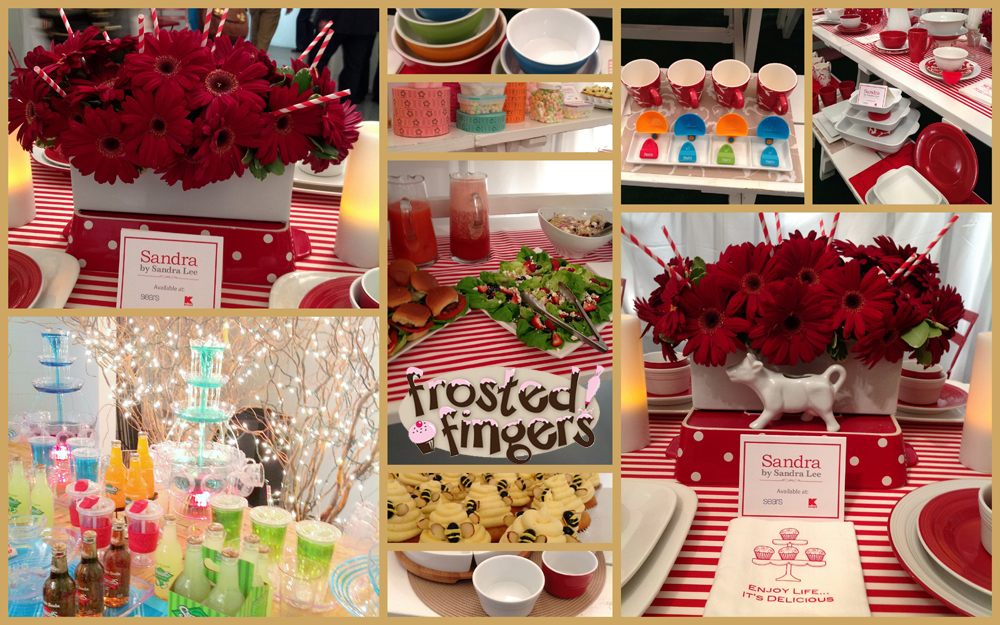 Next we headed over to The Kitchen back in NYC to finally meet Sandra Lee. We first hit the red carpet to take pictures with Sandra. I was first in line and walked up to Sandra to introduce myself and get my picture taken. I walked up to her to introduce myself and said "Hi, I'm Paula." She said, "I know! I recognized you!" I did a double take and stood there stunned that Sandra Lee recognized me. She fixed my clothes that were kind of all over the place from traveling all morning and we took a picture. We got into the room and got to have lunch and get a preview of all her new products. Sandra came in and told us about herself and then told us that she'd actually stayed up the night before learning about US!  She went through our blogs and wrote questions down to ask each of us. How awesome is that? It was fun to learn a little something about everyone I'd just spent the past day with.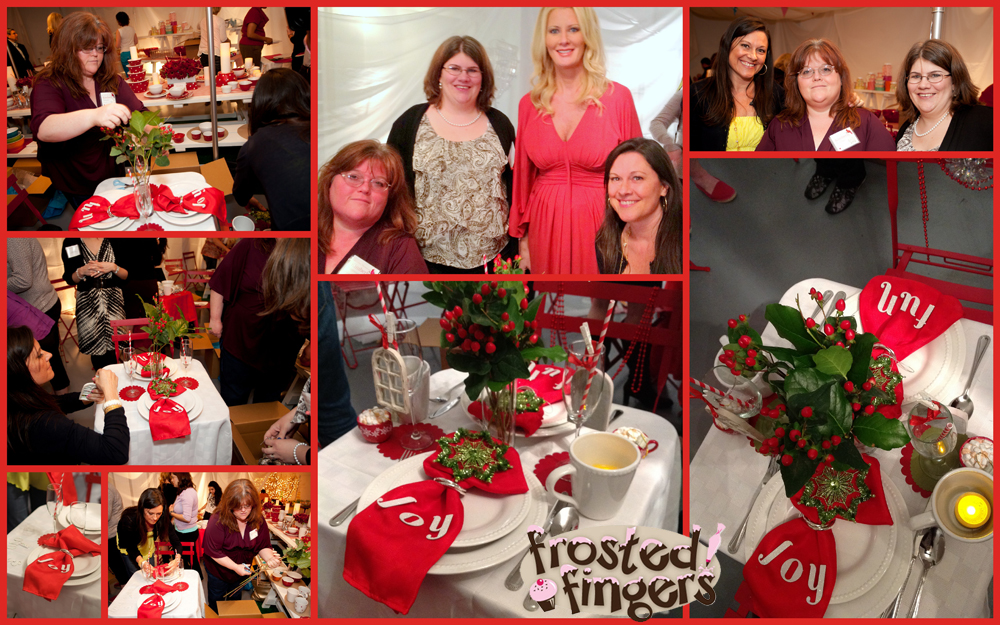 We were then split into groups of three to create our own Tablescapes. Kimberly from She Scribes was on my team. Unfortunately I'm horrible with names and can't remember the other woman's name! She was awesome, though, and I was so appreciative to have her on our team! She plans parties for a living, so she was very good at Tablescaping. It's still an area I lack in! We had fifteen minutes to get our tables together and then Sandra came by to critique. She really liked ours!

After that we were supposed to have a cooking session with Sandra and decorate cupcakes, but we ran out of time so she talked to us a bit about her new products and why she made them the way she did. Did you know it took 14 months to finalize her line?! We then had some drinks with her and got to mingle a bit more. I liked the three pictured: California Lemonade, Meringue Margarita and Strawberry Licious Daquiri. I think the Meringue Margarita was my favorite. I'll be sharing her drink recipes over the next few weeks. All of a sudden it was open season on her products! We were allowed to take home anything we could carry home. I didn't go super crazy. I got her grater that is attached to a measuring cup, veggie scrubber, Red Cast Iron Casserole, and her Indoor/Outdoor Electric Grill. I was SO excited that I got that grill. You have no idea! Well, you also do not know how disappointed I was to get home, open my suitcase and found that TSA had gone through my bag and broken the grill's platform into pieces. I felt like crying! I will definitely be replacing that, because I wanted it so badly!
As I was walking up the stairs to leave, I heard someone yell out my name. I turned to see who it was and it was Sandra! She wanted to be sure she said goodbye to me. It felt like I was leaving behind a good friend that I'd never talk to again. She was so sweet and down to earth! I hope someday to meet her again.
Interested in purchasing a Sandra Lee product? Here is a coupon code for you: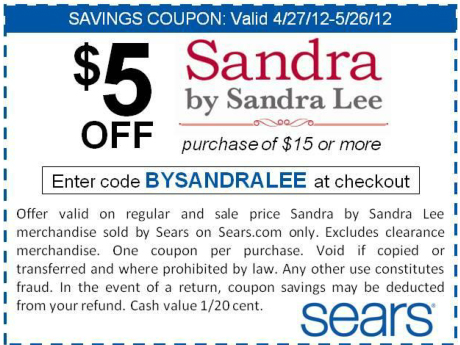 This trip was complimentary of Sears and Kmart. All travel, meals, and items were provided to me free of charge. All opinions are my own.