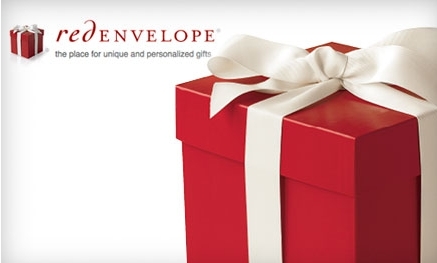 Are you looking for a place to get special Easter presents? Check out the Easter baskets by Red Envelope. Red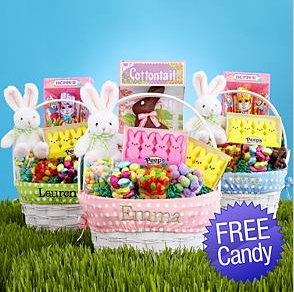 Envelope is a simple site to use to get personalized, fun presents. "The place for unique and personalized gifts." They have some of the cutest Easter baskets and centerpieces for Easter. I would have totally ordered the personalized Easter baskets if I didn't have three kids to order for! I love that they include personalization and candy! For $24.99, that's really a great deal for a basket that can be used over and over again.
Because I'm cooking so many home cooked meals now. I'd love to have some fresh herbs right in my kitchen. I picked the Italian herb garden as my Easter gift to myself.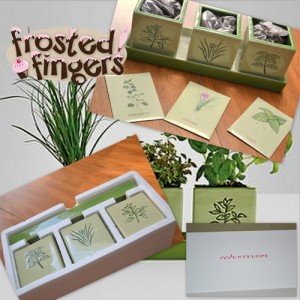 My herbs haven't started growing yet, but I love the sturdiness of this set. It's made out of ceramic. I love the little icons on each pot. The set comes with three pots, the dirt needed and your seeds to grow Oregano, Chives and Basil.
The secret to great Italian cooking? Using the freshest ingredients. A delicious gift for the gardener or chef, this window gardening kit features basil, oregano and chives. Exclusively from RedEnvelope.

includes three glazed ceramic containers with debossed herb illustrations and a coordinating tray
also includes premium seeds, soil and instructions
tray measures 12″ x 4″ x 1 1/4″ high
pots measure 3 1/2″ square
I love how on Red Envelope you can choose your delivery date just like Pro Flowers. I ordered my garden on a Monday and it arrived Wednesday. I did have to pay a small up charge on the shipping, but it's nice that you can order a gift for a person instead of just flowers and have it delivered on a specified date. I always make sure to check the internet for discount codes. I found a 20% off discount which took care of the standard shipping for me. If I can't find one, I can always use a radio code by clicking on the microphone. Many radio stations offer this option. I used to listen to Hannity and his name is a coupon for 15% off.
You don't want to buy a present for kids? They also have chocolates, fruit baskets, cakes and cupcakes available! Check out Red Envelope for awesome Easter deals.
Note: I was given a gift code in order to buy myself a gift in exchange for a review of Red Envelope's service and gifts. Thank you Get Buttoned Up for the opportunity!