This is a family favorite recipe. It's made for every family gathering in the winter. I really should take a few bags of cranberries to freeze so we can have the cake at other times of the year as well. This cake has the sour taste of the cranberries and the sweet taste of the syrup and it's a great combination. You probably won't use all the sauce in your first sitting. We normally leave it in the sauce pan we make it in, cover with plastic wrap and refrigerate. That way when you want more you just take the pan out and heat it up again on the stove.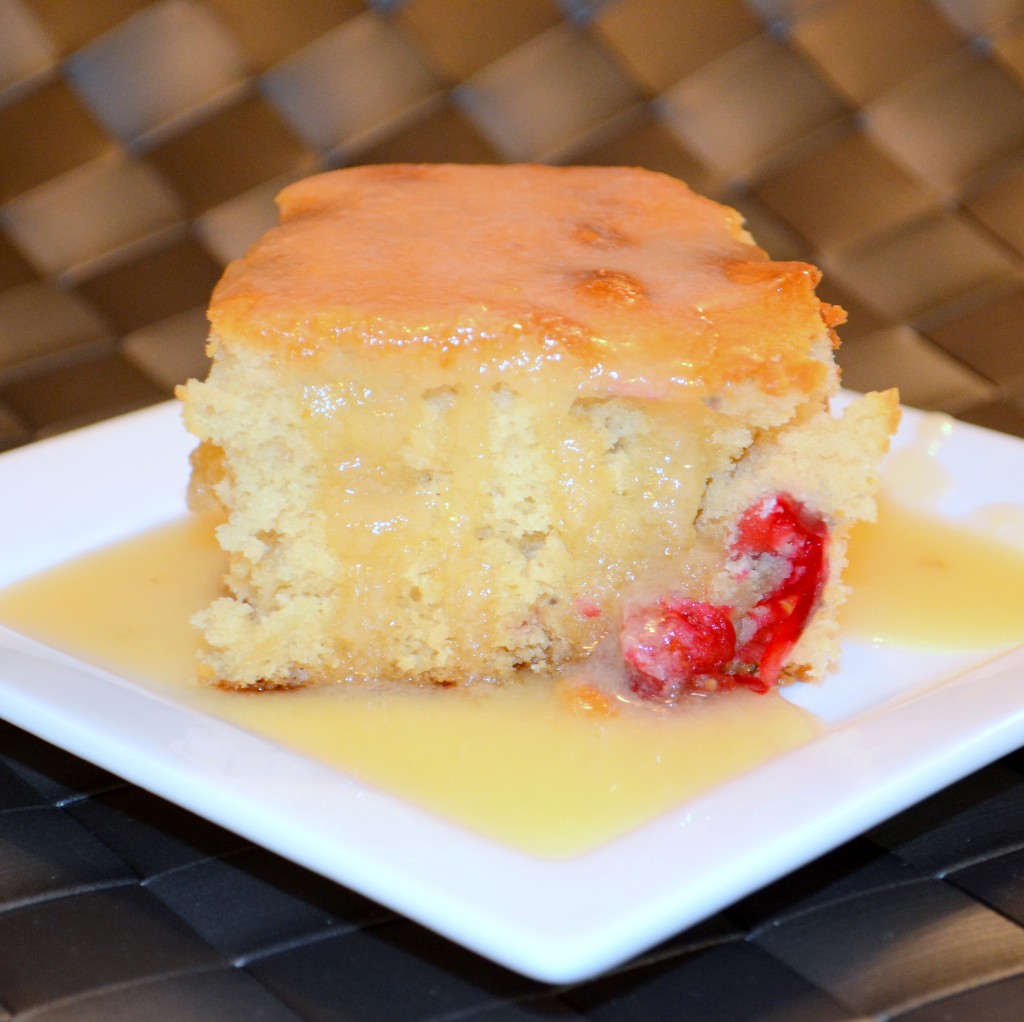 Ingredients
Cake

3 T butter
1 C sugar
1/2 C water
1C carnation evaporated milk
2 C flour
2 t. baking soda
1 t. salt
2 C fresh cranberries

Sauce

2 C butter
4 C sugar
2 C carnation evaporated milk
4 t vanilla
Instructions
For the Cake:

Preheat oven to 350.
Cream together the butter and sugar
Add water and evaporated milk.
Mix in the flour, baking soda, and salt.
Fold in the cranberries.
Bake for 35 minutes or until toothpick inserted in middle comes out clean.

For the Sauce:

Melt butter in sauce pan.
Add in sugar, evaporated milk, and vanilla.
Bring to a boil for 1.5 minutes, stirring constantly.
Pour over your individual slice of cake and enjoy.
https://frostedfingers.com/2012/01/cranberry-cake-recipe/