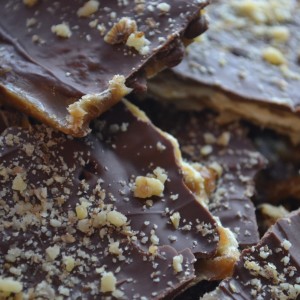 This is my newest addiction. I made my roommate move it downstairs so I wouldn't be tempted to eat anymore! This recipe comes from All Recipes. This went over SO well at Christmas. Everyone was begging me for more and for the recipe. You have to try this recipe, it's simple and delicious! (Be careful how many you eat in a sitting, though. I'm pretty sure they're around 150 calories per square.)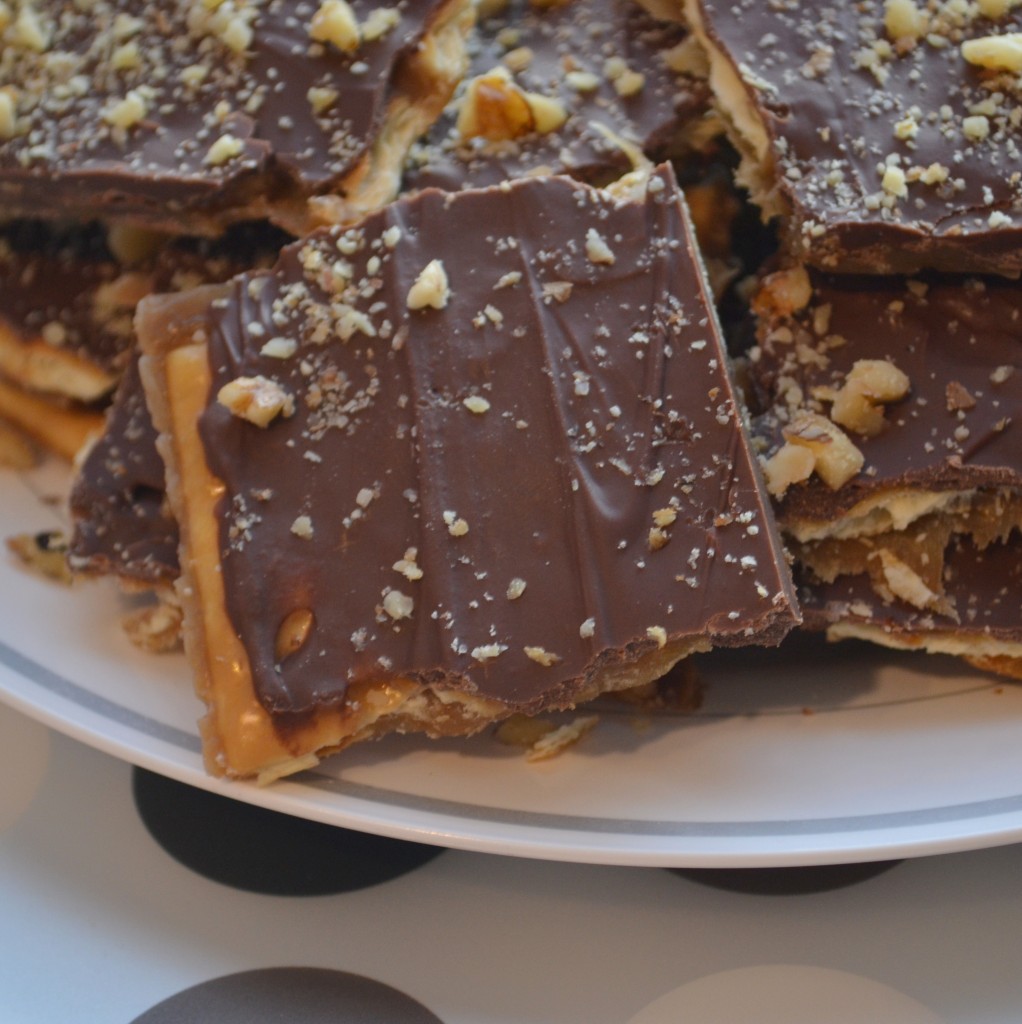 Ingredients
4 ounces saltine crackers
1 cup butter
1 cup dark brown sugar
2 cups semisweet chocolate chips
¾ cup chopped pecans
Instructions
Preheat oven to 400 degrees F.
Line cookie sheet with saltine crackers in single layer.
In a saucepan combine the sugar and the butter. Bring to a boil and boil for 3 minutes. Immediately pour over saltines and spread t cover crackers completely.
Bake at 400 degrees F for 5 to 6 minutes. Remove from oven and sprinkle chocolate chips over the top. Let sit for 5 minutes. Spread melted chocolate and top with chopped nuts. Cool completely and break into pieces.