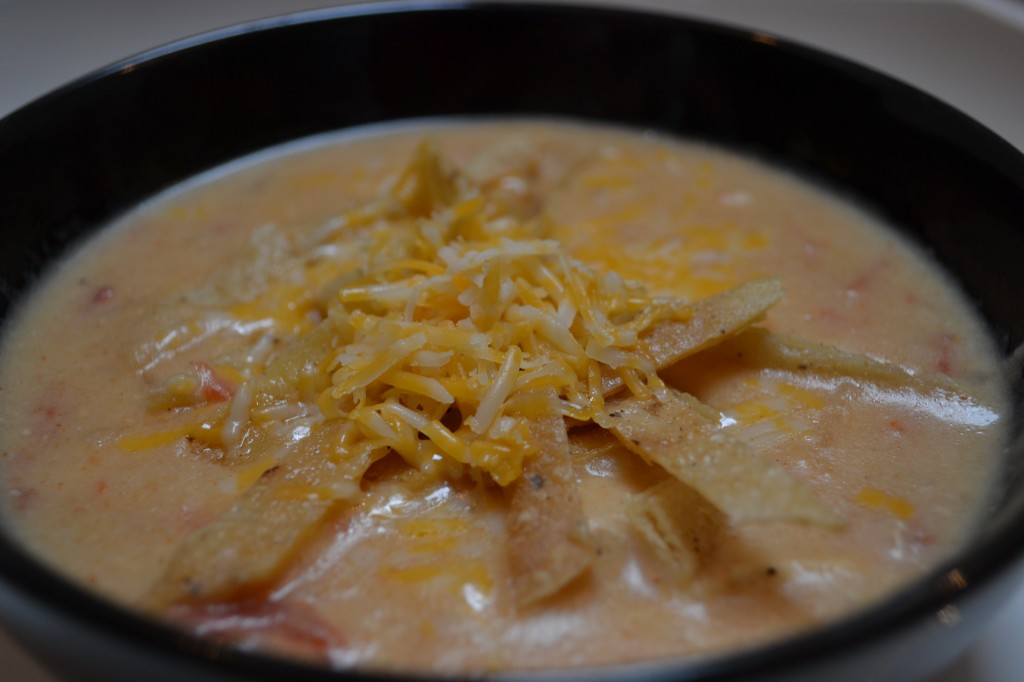 A few weeks ago I actually had a lunchtime free of kids so I met two girlfriends at Chili's for lunch. My friend Di was getting the soup and salad lunch and I decided to join her. I was originally going to get the loaded baked potato soup but asked the waiter if I could get a sample of the enchilada soup because that was what Di was having and it sounded good. I have to tell you, I fell in love with that soup right away. I decided last week I was going to attempt to find a recipe for it and make it for myself. I varied some from that recipe above because I found it was not flavorful enough. It had the kick just fine, but the flavor was missing.

Chili's Chicken Enchilada Soup Recipe
Rating 5.0 from 1 reviews
Prep time:
Cook time:
Total time: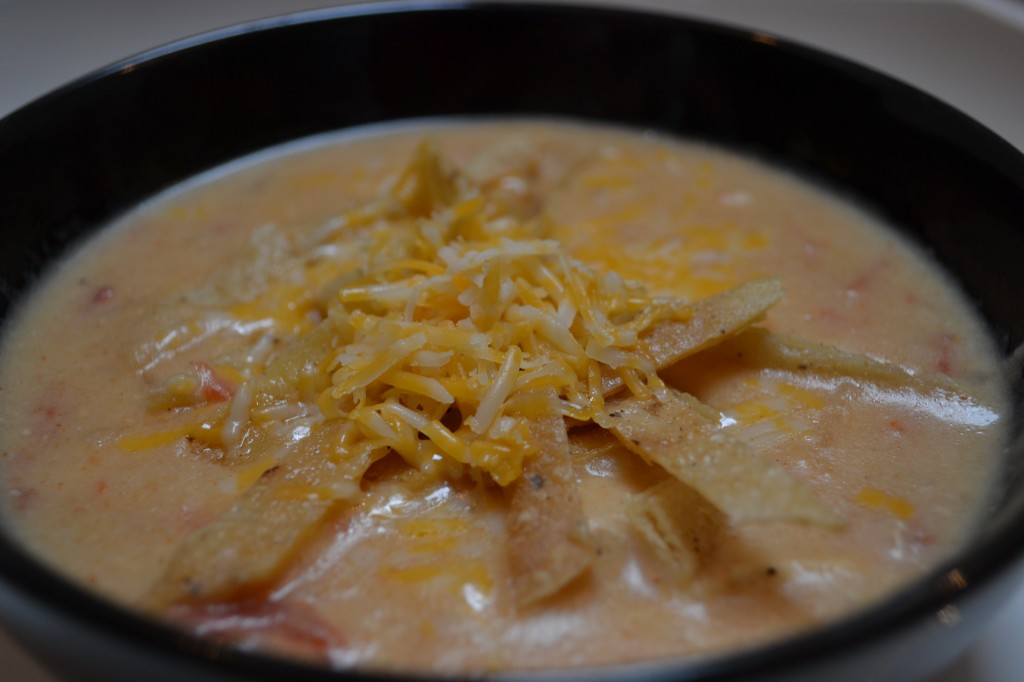 Knockoff of Chili's Enchilada Soup
Ingredients
½ cup vegetable oil
¼ cup prepared chicken bouillon
1 diced yellow onion
2 teaspoons ground cumin
2 teaspoons chili powder
2 teaspoons granulated garlic
½ teaspoon cayenne pepper
1 tablespoon Adobo Seasoning
2 cups Masa Brosa (Mexican flour)
4 quarts water (divided)
2 cups crushed tomatoes
⅓ pound Velveeta cut into small cubes
3 pounds cooked, cubed chicken breast
Corn Tortillas
Olive Oil
Extra Adobo Seasoning
Mixed cheese shreds
fresh pico de gallo (optional, I'm not a fan)
Instructions
In large pot (seriously, a large pot), combine oil, chicken base, onion, and spices. Saute until onions are soft and clear (about 5 minutes).
Preheat oven to 350.
In a mixing bowl, combine Masa Brosa with 1 quart water. Stir until all lumps dissolve.
Add Masa Brosa "rue" to sauteed onions, bring to a boil. Once mixture starts to bubble, continue cooking 2-3 minutes, stirring constantly. This will eliminate any raw taste from Masa Brosa.
Add tomatoes and remaining 3 quarts water to pot. Let mixture return to boil stirring occasionally.
Add Velveeta to soup. Cook, stirring occasionally, until cheese melts.
Add chicken; heat through.
While the chicken is heating mix olive oil and some extra Adobo Seasoning together and brush onto corn tortillas. Cut tortillas into thin strips and bake in the oven until crispy. Approximately 10 minutes.
Ladel into soup bowls.
Top with mixed cheese shreds, pico de gallo, and tortilla strips.
Enjoy your Chili's Enchilada Soup!