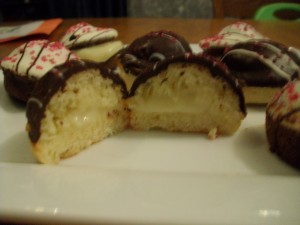 I was recently asked by Donsuemor to create a dessert using one of their pre-made creations. They have goodies such as Cute Cakes (which I used), French Almond Cakes and Madeleines. I've also gotten to try their Madeleines and they are yummy. I was having a hard time coming up with something to do with these adorable little cakes. They are pretty thick cakes. I decided I wanted to do a pastry type thing and cut each cake in half and fill it with some kind of cream. I made custard thinking I could make a swirl that would hold up to the top being put on. Um, nope, that didn't work. I then thought I could just inject the custard into the cake, but it's too dense and won't accept the custard. In the end I decided to cut them in half and hollow out the top to put the custard in to the cake. I put them back together and placed them in the fridge. They turned out very yummy. The custard gives each cake a nice moistness.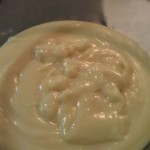 Homemade Custard
Homemade custard to fill desserts.
Ingredients
1/2

cup

sugar

5

Tablespoons

flour

pinch

of salt

2

cups

of milk

2

egg yolks

1

teaspoon

vanilla
Instructions
Put sugar, flour and salt in a small saucepan.

Slowly add milk and stir until smooth, bringing to a boil. (Make sure you stir constantly)

Once at boiling point, boil for 60 seconds

Pour a small amount of the liquid into the two egg yolks and stir.

Return yolks and liquid to the pan and stir.

When the mixture starts bubbling, remove from heat and add vanilla.

Place in refrigerator until firm.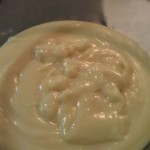 "Donsuemor Cute Cakes are adorable bite-sized mini cakes — little treats with big flavors. Inspired by the marriage of cupcakes and petits fours, Cute Cakes are delightful, yummy and fun to eat. Cute Cakes are soft and moist, made with the finest quality all natural ingredients, each decorated by hand with alternating dip and drizzle, and then sprinkled with colorful sparkling sugar. "
I think the custard really added a little something extra to the cakes. I would make this dessert again. I have a ton of custard left over and am not sure what to fill with it. I may have to get more creative this week!
Connect with Donsuemor:

Facebook

Twitter
Disclosure: I was given a box of Cute Cakes from Donsuemor in order to create a dessert. No compensation was given. All opinions are my own.