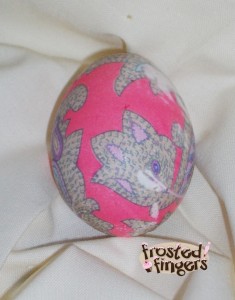 I was recently Stumbling and came across a post on how to Dye Easter Eggs with Silk Ties. I saw that and had to try it myself!
Materials:
Silk Ties
String (I used dental floss, which if you're a couponer, you can always find free or cheap)
Scissors
Eggs
Vinegar
Water
Directions:
Cut the threading out of your ties
Take the white fabric out of the inside of the tie and put aside.
Cut pieces of tie and wrap around the egg.
Wrap your string or floss around the egg until it's nice and tight. (If gaps are left, you will have white spots on your eggs)
Wrap the white material from inside the tie around the outside and wrap with floss again.
Boil your eggs for 20-25 minutes in 1/4 c vinegar and the rest water.
After boiled, let eggs cool at least 10 mins in cold water.
Have fun unwrapping and seeing what fun eggs you've made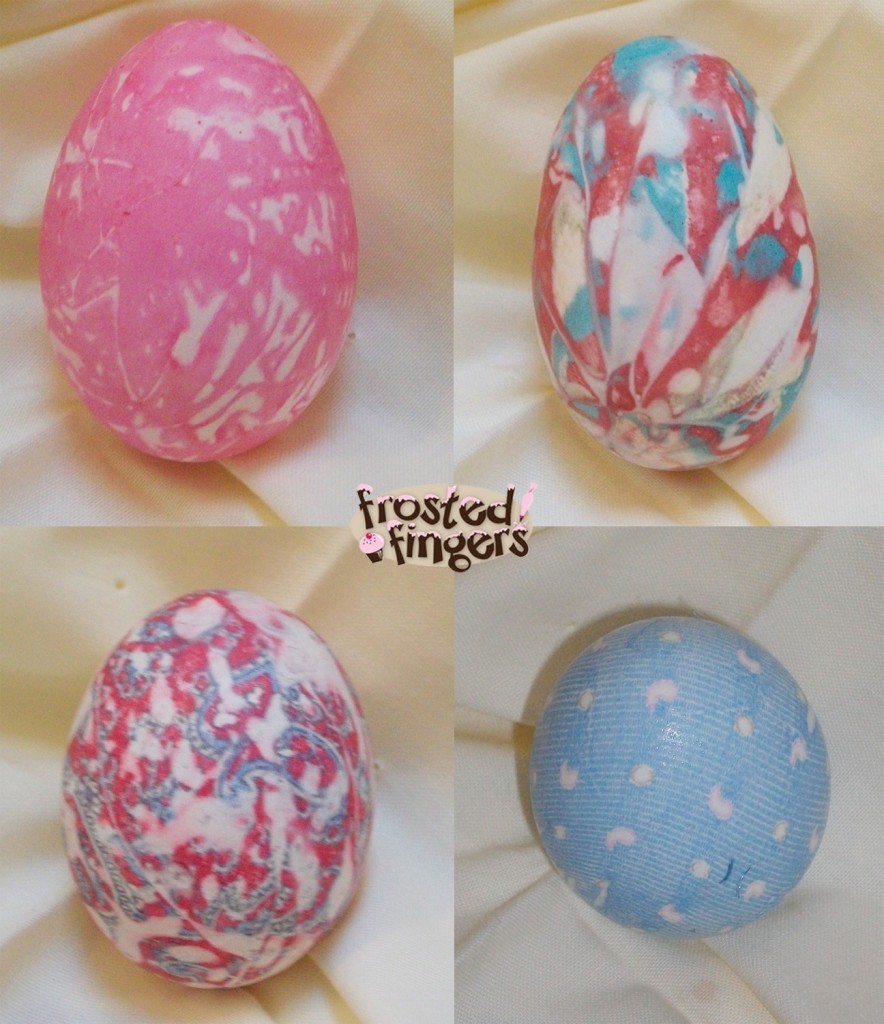 My friend Rhea also gave it a try. She came up with some really cool designs. I think it's funny that she and I both Stumbled the same post! I think a few of my other bloggy friends are making these eggs as well. If I find their posts I'll link them up so you can see their pretty designs. I can't wait to scout out more ties this year and have awesome designs next year!