I decided I was going to get back into couponing starting TODAY! So I went out to my garage and brought in all the newspapers that have been piling up for almost 3 months.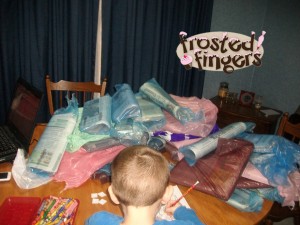 After that I took about an hour and went through Jill Cataldo's site looking at this week's deals. There were a lot of deals out there, but some I just didn't want to take advantage of. There's some freezer deals at Dominick's, but I currently don't have a lot of freezer space and know that I have a big Market Day order coming soon.
I headed to Dominick's first. This is my haul: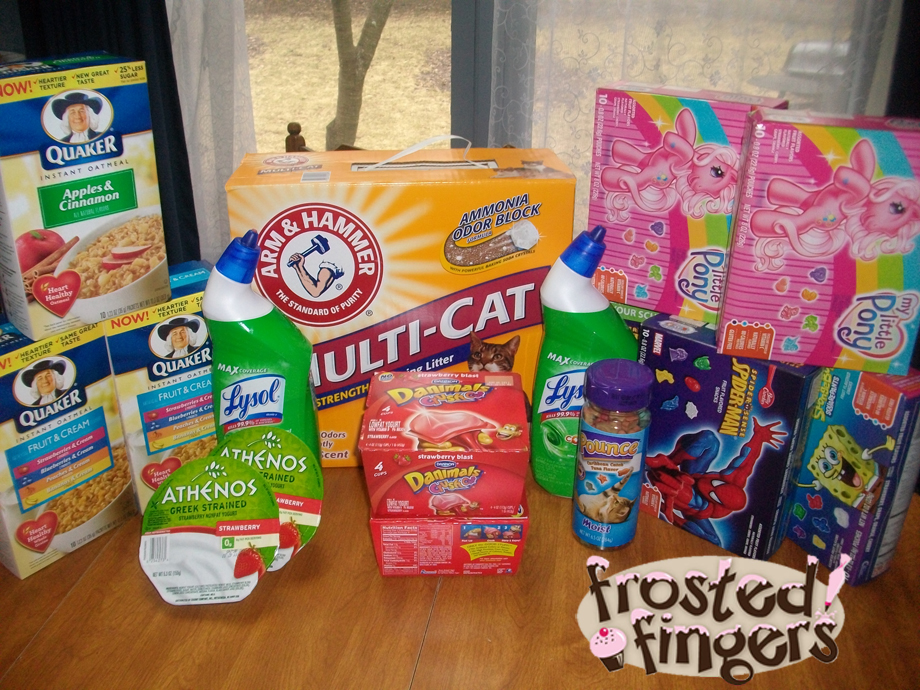 Everything I got was a coupon deal except the kitty treats. We clip Rudolph's claws every week and I decided to treat him every time we're done.
Shelf Cost $53.84
Store Discount $27.80
Coupons $11.25
Total $14.79
Total Savings $39.05 or 72.53%! (Plus I got back a $3 catalina)
Then I headed over to Jewel, which was just across the street. Luckily all 3 kids were behaving and I didn't have much to get.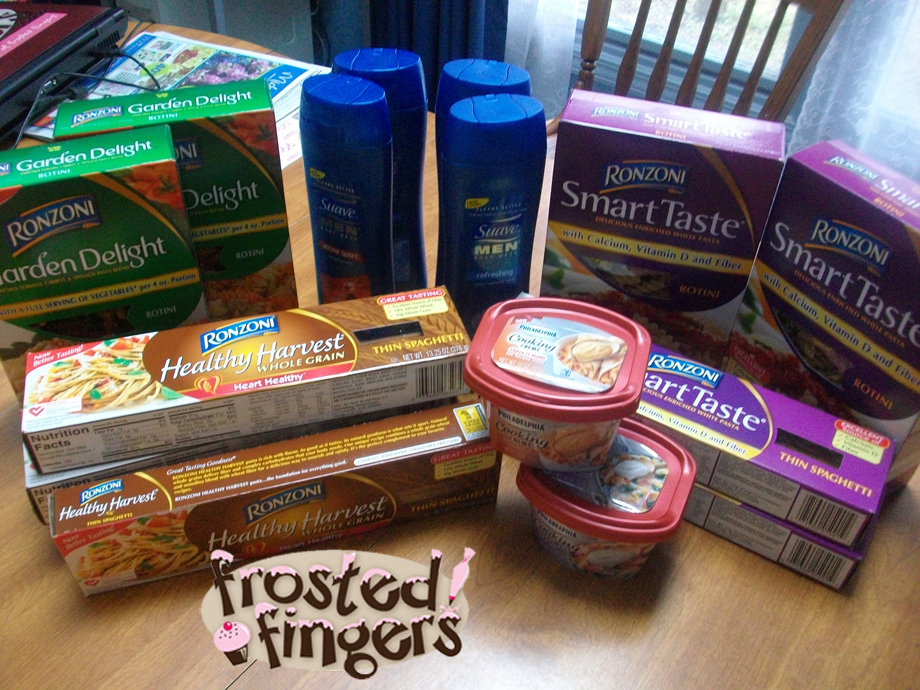 I wasn't paying close enough attention to the Philadelphia Cooking Creme. It was supposed to be $2 each and I paid $2.99. I had $1.50 coupon for each, but I was expecting to pay only .50. 🙁
Shelf Cost $32.65
Store Discount $13.00
Coupons $12.00 (used the $3 cat from Dominick's)
Total $7.65
Total Savings $25.00 or 76.57%!
Not a bad day for just getting back into it. I spent $22.44 and got enough body wash, oatmeal, and pasta to last months.