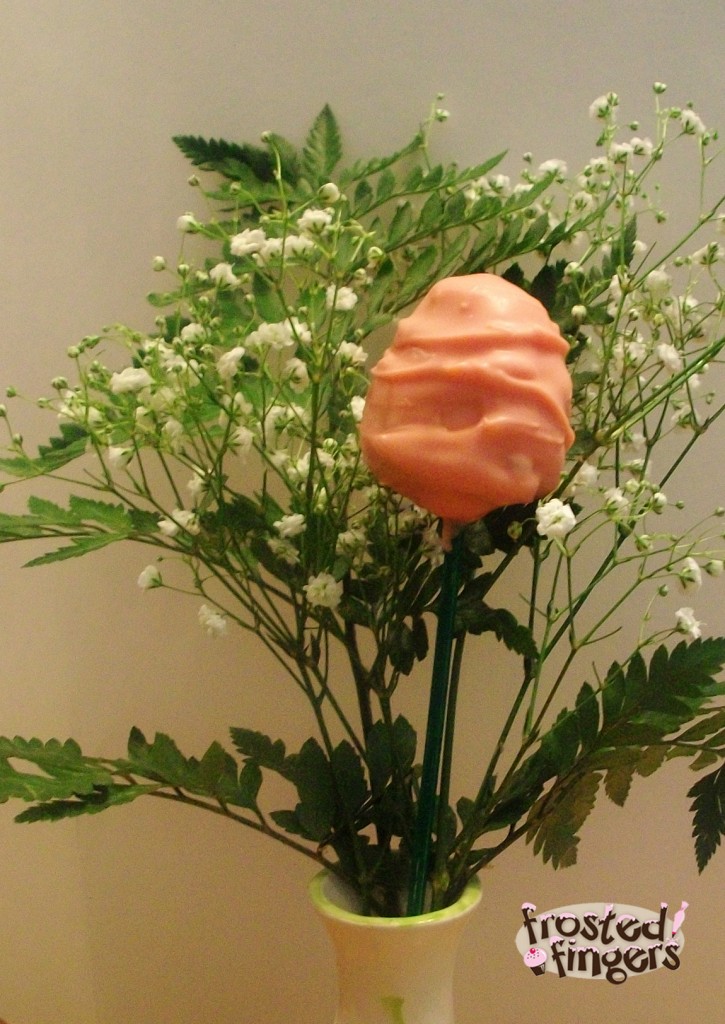 Are you looking for something sweet to make for your sweet for Valentine's Day? How about candy dipped brownie bite roses? These are really easy if you have a Wilton Round Brownie Pop Mold
and some Wilton candy melts.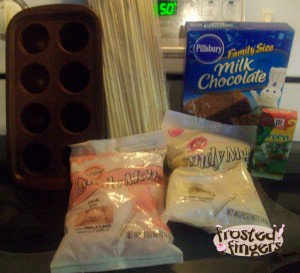 Ingredients
Brownie Mix (and needed ingredients to make the mix)
Wilton Brownie Pop Mold
non-stick cooking spray
Bamboo skewers or lollipop sticks
green food coloring
paper towel or cotton ball
rubber gloves
candy melts
Directions
Make brownies according to box directions.
Spray brownie pop pan with non-stick cooking spray
Bake brownies according to box directions
While brownies are baking, color your wooden skewers with the green food coloring. You may want to wear rubber gloves so you don't end up with green fingers. Just pour a little food coloring into cotton ball or paper towel and swipe up and down the skewer until desired color is reached.
Pop brownie pops out of pan and cool completely
Melt your Wilton Candy Melts
Dip the end of the skewer into the melt and then stick in the bottom of your pop
Let pops cool in refrigerator (or outside if you have 2-5 feet of snow on the ground like we do)
Dip your pops in the melted candy and let harden in the cool air again
Dip your pops a 2nd time, this time swirling the pop as you pull it out to give it the rose look. Let harden again
Stick your pops in a vase with baby's breath or mint leaves.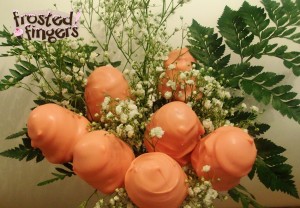 Disclosure: I was given the brownie pop mold from Wilton to try. All other products were mine and all opinions are my own. This was not a paid post.