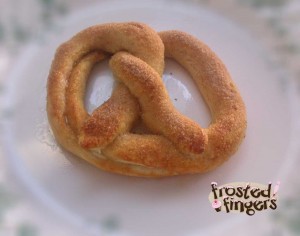 I had cream cheese stuffed pretzels when out watching a band play recently. I fell in love with them and knew I had to try to recreate them. I was given a chance to review the new Auntie Anne's At-Home Baking Kit, so I figured this was a great chance to try just that! I must say, they turned out pretty well! This was my first time ever using yeast. Make sure the room you're rising in is warm enough. Mine wasn't so I didn't get as many pretzels out of the box as I should have.
Ingredients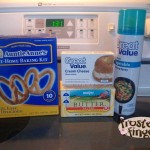 1 box Auntie Anne's Pretzel Mix
8 oz cream cheese
4 T butter
non-stick cooking spray
Directions
Follow directions from package to get dough ready to rise
Follow directions to roll out dough. Once rolled out, flatten and add small slices of cream cheese along the dough.
Pinch dough and roll some more
Shape dough, dip in baking soda water, place on sprayed cookie sheet.
Bake at 425 for 5 mins. Rotate tray 180 and bake for another 2-5 minutes or until golden brown
Melt butter, brush over the top of pretzels and sprinkle with cinnamon sugar.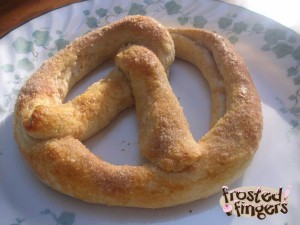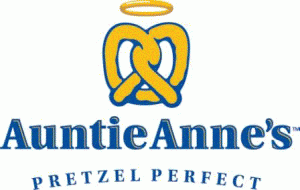 Buy It:
Auntie Anne's Stores (participating locations)
Specialty Retailers:
Reading China & Glass and Kitchen & Company
Club Store:
Regional Grocery Chains:
Demoulas Supermarkets
Shurfine
Stauffers of Kissel Hill
Disclosure: I was given a package of Auntie Anne's At-Home Pretzel Kit to review for free but all opinions are my own.
Other reviews: