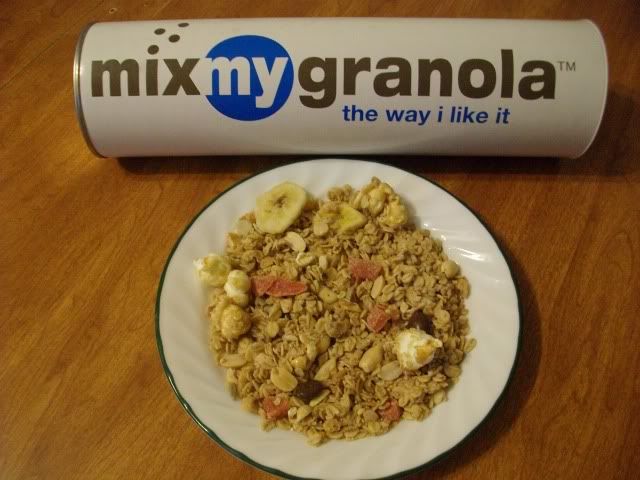 I was sent a package of custom mixed granola to review from Mix My Granola. I had a blast picking out the ingredients for my mix. First I'll share the company's story and then we'll get into the mix.
Andreas, Matt and Raoul founded MixMyGranola in 2008. The idea of MixMyGranola was born when the three of us were sitting together at breakfast one morning discussing what the perfect granola would be like. Each one of us had different ideas and none of the ready-made granolas that we could find in supermarkets and grocery stores really fulfilled all of our granola dreams.

So we started looking for the best granolas and the best ingredients and started creating our own granola mixes. While trying new combinations and new ingredients, we thought: hey- other people might want to do the same.

So we created MixMyGranola.com: The website where YOU can custom-make your own granola. The way YOU like it!
Mix My Granola has been featured by many influential newspapers, news shows and even The Hungry Girl!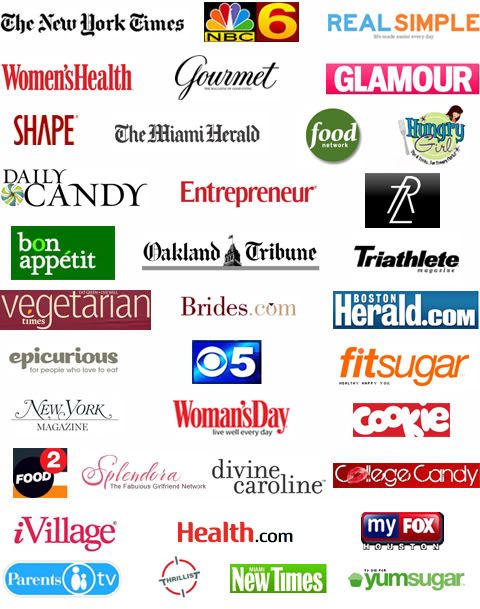 You are definitely able to make a mix of granola that you would like! The options are endless! You get to mix a 16 oz container. You can choose from 6 different types of granola, cereal and muesli. You then move on to fruits. There are 20 fruit options ranging from cranberries and apples to goji berries and organic dates. There are 17 nuts and seeds options including pistachios, organic soy beans, chia seeds and sesame seed. Then comes the extras (yum). There are 27 extras options such as organic gummy bears, coconut flakes, tiramisu caramel and pomegranate cordials. Not enough options for you? You can also add enhancers to your mix! There are 17 different enhancers to make your granola even more special like green tea powder, organic blueberry powder and spirulina powder. If you'd like to see a great step by step of the process, Running and Rambling did a great job with screen shots.
My mix ended up being: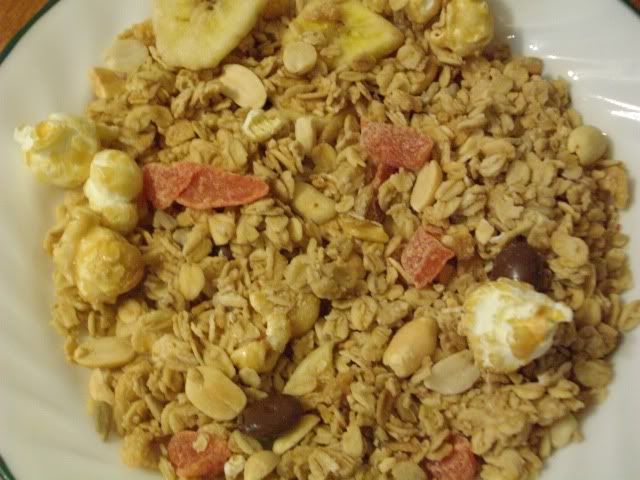 French Vanilla Granola
Dried Strawberries
Organic Banana Chips
Chocolate Raisins
Caramel Popcorn
Organic Peanuts
and lots of LOVE <3
I love the fact that you get a nutrition label on your container along with your mixed on date. The company claims that the granola will not go stale if used within 3 months from the mix on date. As you're adding your items on the site you can check in with your nutritional label as well so it's not a shock to you when your granola arrives!
I've been giving the kids and hubby the granola for lunches and snacks. We all love the way it tastes. I keep eating all the chocolate covered raisins. (whoops!) 🙂
The base price for my granola was $9.44. I'm not sure how much shipping would be. It seems a little high but we've yet to go through half our container, so for a good snacky food to last a while it's really not a bad price.
Buy It
How would you like to try it? Mix My Granola is offering my readers a 20% off coupon code! That is an awesome deal to check this product out! Simply pick your mix and enter frostedfingers20 in the coupon code box before checking out.

Disclosure: Thanks to Mix My Granola for providing a sample for review. Opinions are 100% my own.
For other reviews of Mix My Granola, visit these sites:
Running and Rambling