I'm taking part in 5MinutesforMom's Ultimate Blog Party 2010! If you're a non-blogger you may be wondering what a blog party is. A blog party is a way for bloggers to connect and make new friends and hopefully gain a few followers! If you visit other bloggers taking part in the party you may find some awesome giveaways, recipes, funny posts, cute pictures, etc. Feel free to click on some of the links at the Ultimate Blog Party!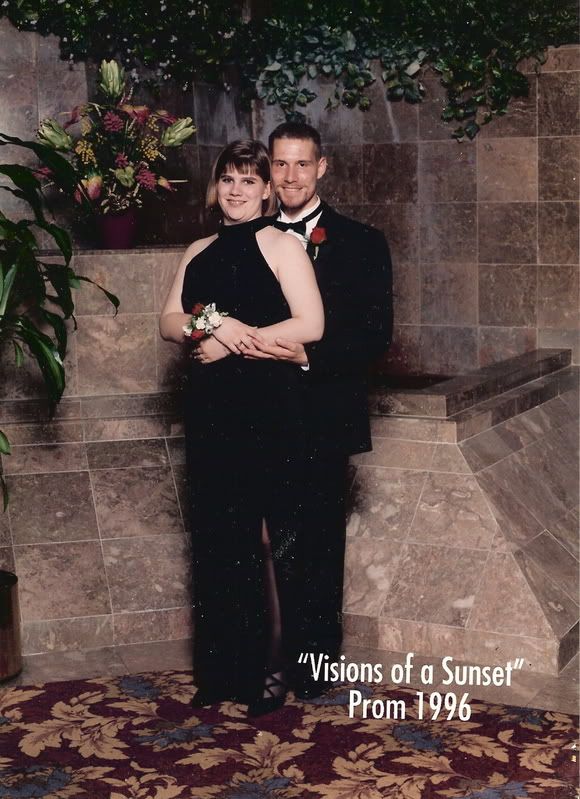 My name is Paula. I'm a wife to Charles. We've been married for 8 years this month. We are high school sweethearts and share the same birthday. If you'd like to read about our wedding you can visit my personal page here.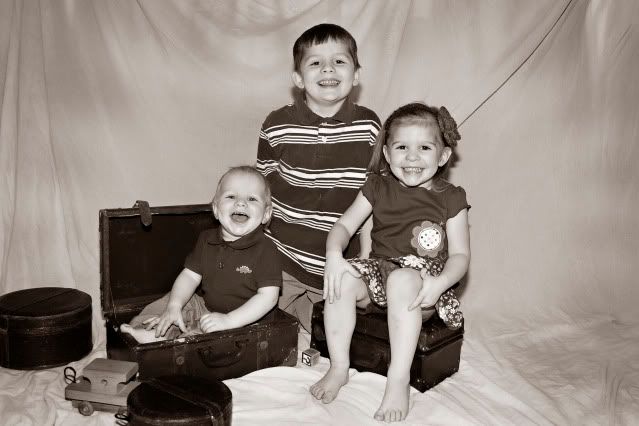 I'm a mom to three kids. I don't really share their names on this blog. (Not that you couldn't find them if you look hard enough.) "Buddy" will be turning 5 on May 5th. "Monkey" my only little princess, will be turning 3 on May 11th. "Little Man" turned one in January. I'm a mom to two furbabies as well, Sarah a Jack Russell Terrier and Kitty, the adopted neighborhood cat.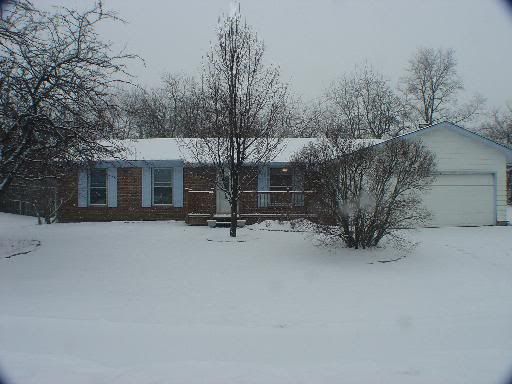 We are currently in the process of buying our first home. We love it. It needs work, but that's ok. We can make it ours! It's a 3/2 ranch with a full, partially finished basement. It has an attached 2.5 car garage and fenced backyard. It's in the same town as my inlaws and most of my friends. I'm so excited to be moving there! I'll be close to my mom's group!!
Here's some things about me you may not know.
5. I'm a cake decorator and Wilton course instructor. You can click on the cakes link on the right to see some of my cakes.
4. I love animals and got that love from my parents. My dad was a naturalist and taught inner city children that would otherwise not be able to camp about wildlife at a camp in Northern IL. I grew up with all sorts of crazy animals at home: hawks, owls, raccoons, skunks, you name it…
3. I love to read books. I've not done a lot of that recently. I'm currently reading The Outlander Series and Bishop Sartain's book: Of You My Heart Has Spoken.
2. I wore braces on my teeth twice and could use them again. I found out that my lower jaw is too far back AND I have a tongue thrust. I would need jaw surgery and possible speech therapy on top of having braces a third time to finally take care of my teeth. LONG expensive, painful process! (I'm sure the #1 fact didn't help my teeth at all, either.)
1. I was a HUGE band nerd. I played clarinet, saxophone and percussion and was also in choir in high school. In 96 I joined Drum and Bugle Corps. I was in Pioneer Drum and Bugle Corps in 1996 and 1997. I was in Southwind Drum and Bugle Corps for 1999 when I aged out.
What's a party without music? Since I've had this song stuck in my head since I started this post I figured I'd share it with you. I really like the Black Eyed Peas.
Black Eyed Peas: Get it started
I've had a great time sharing with you all tonight. I hope you will follow me and come back to learn more about me and check out some of the recipes and ideas I've shared. I have more ideas to go along with Jamie Oliver's Food Revolution coming up. Before I go I wanted to share one of my favorite Taste Test Tuesday recipes: Cream Cheese Ball.
Please feel free to enter the two giveaways I have posted. Thank you so much for stopping by and partying at my place for a bit!

The prizes I'd love to win are: Top 3 in order: US40, US69, US106
All others I'd love to win: US8, US21, US23, US26, US31, US32, US37, US49, US52, US55, Us73, US74, Us87, US88, US107, Us112, US113, USC8, USC15,