Homemade Doughnuts
I tried out this recipe from Keeping Life Creative one Saturday. It was a hit with the kids!
Ingredients
Vegetable Oil
Grands Biscuits
Frosting, Cinnamon, Sugar, Brown Sugar…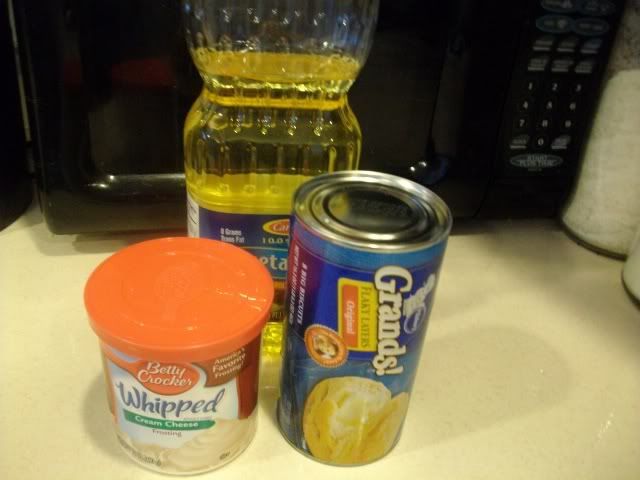 Directions
Strap baby into his chair so you won't splatter him with oil!

Heat oil in skillet
Poke or cut wholes in biscuits

Test your oil. If a drop of biscuit immediately floats to the top and bubbles like crazy it is ready.
Gently place your biscuit into the oil and brown on both sides. Turn down the heat if it is browning too quickly because you don't want it doughy on the inside.

Drain doughnuts on a paper towel or rack

Warm a small amount of frosting in the microwave and drizzle over doughnuts. (Or just smear the frosting over the tops. 🙂 ) You can also use powdered sugar or cinnamon/sugar.
I didn't feel comfortable having the kids help with this one, but they were super curious and wanted to watch from a distance.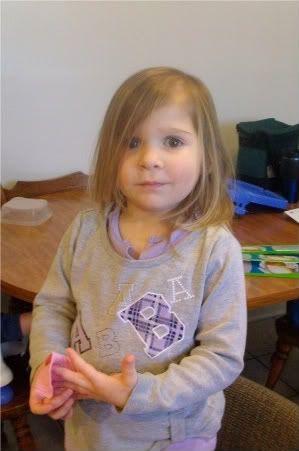 Please don't forget to enter my $20 Target Gift Card Giveaway