I was having a hard time finding a drink to make for this post so I started googling (actually searching through swagbucks) all of the liquor types I had. This one seemed interesting so I gave it a try.
Ingredients:
1/2 oz. Almond Liqueur
1/2 Cup Milk
1/2 tsp. Vanilla Extract
Cinnamon
Directions:
Combine milk, amaretto and vanilla extract in a blender for 60 seconds. Pour over ice cubes and sprinkle with cinnamon. Stir with a straw and serve.
I don't own a blender so I had to use a Magic Bullet. I also couldn't blend for 60 seconds because I didn't use the correct size bullet and couldn't stir with a straw since I don't have straws!
The drink basically tastes like you're drinking milk. Very deceptive!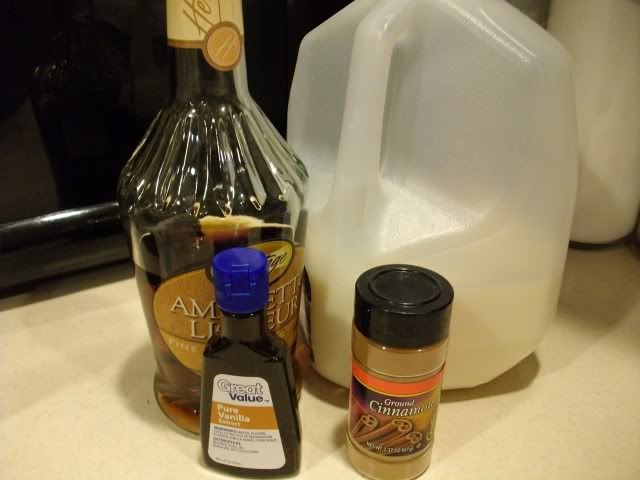 excuse the blur on this one. It didn't look blurry in the camera!