I wanted to do a non-alcoholic drink this week. A friend of mine, Jackie, told me about a chocolate milk recipe by Ree Drummond of The Pioneer Woman. I decided to give it a try tonight. The recipe calls for 4 ounces of chocolate and I only had 3.
| | | | |
| --- | --- | --- | --- |
| Prep Time: 10 Minutes | Cook Time: 10 Minutes | Difficulty: Easy | Servings: 8 |
Ingredients
1 cup Heavy Whipping Cream
4 ounces, weight Semi-sweet Chocolate Pieces (See Notes Below)
Preparation Instructions
Heat cream over medium-high heat until slightly boiling. Add chocolate pieces and turn off heat. Whisk slowly until chocolate is melted and mixture is very smooth. Pour into a container and keep in the fridge up to two weeks. Mix with cold or warm milk, depending on how frightful the weather outside is.
Notes:
Mixture, after refrigerated, will be quite thick. Just stir well in cold milk and you'll be fine.
It has come to my attention that the quality/brand of chocolate used in this recipe can drastically affect how this mix performs in the fridge. Reports range from silky smooth to hard as a rock. The mix is still delicious—just expect varying results!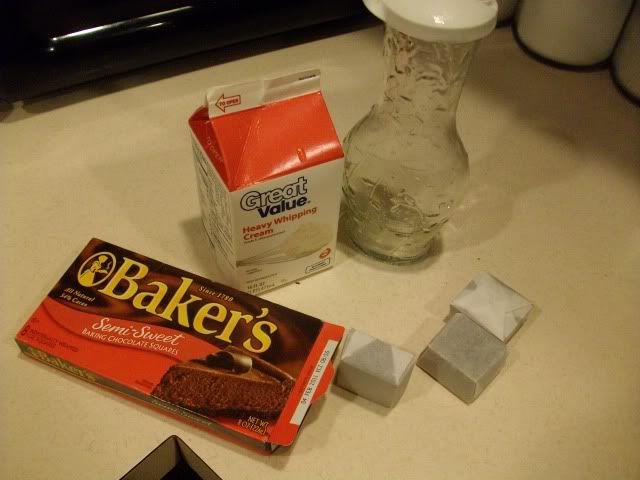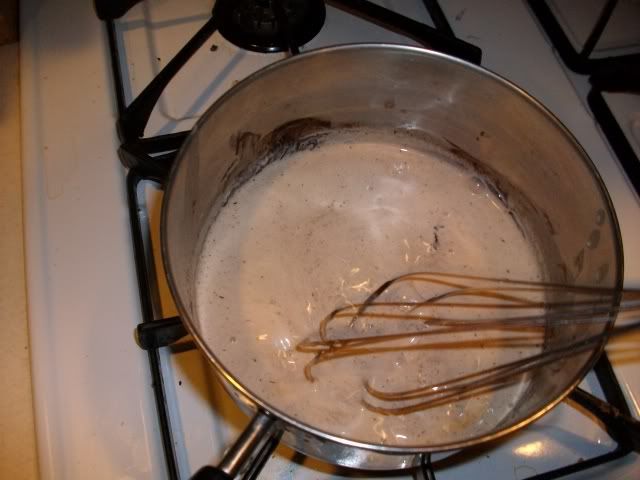 I was originally going to use the glass jar up there in the first picture but figured it'd be easier to use a squeeze bottle to get the liquid out when it's cold.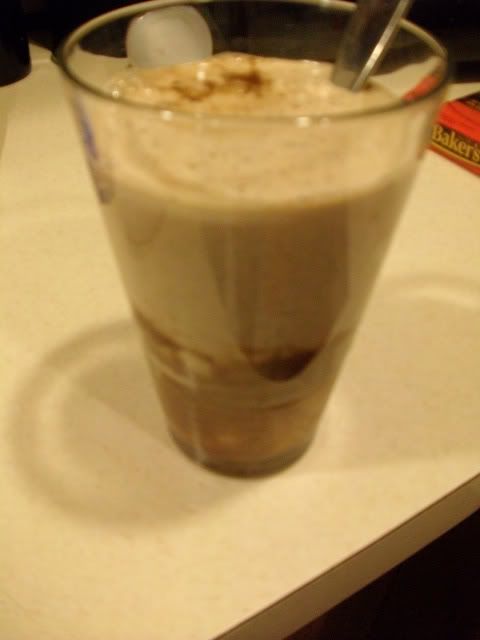 Even though I only used 3 oz of chocolate it was pretty strong to me. I think I maybe put too much chocolate in the bottom of my glass. I will try it again with the kids in the morning and see how our reactions go.

Update
Both kids took a drink of the chocolate milk, went to the cabinet and pulled out the Ovaltine. "I want regular chocolate milk!" (They did this separately.) I just made myself another cup now that it's cold. It's better than it was last night. Maybe it's just growing on me.
Update #2
So now they say they like the chocolate milk. I should know better than to spring a new food or drink on them when they wake up in the morning. Live and learn…