I tripled this recipe since there were three of us testing it and it made WAY too much! I ended up with 13 shots worth! Whoops!
Recipe Ingredients
3/4 oz. Pineapple Juice
3/4 oz. Bailey's Irish Cream
3/4 oz. Malibu Coconut Rum
3/4 oz. Butterscotch Schnapps
Instruction
Mix ingredients Chill over ice Strain into shot glass
My brother in law said it needed more Pineapple juice to get rid of the coffee taste. I thought the pineapple was making it taste strange. Different tastes with different people! 🙂

Doesn't look so appetizing before shaking!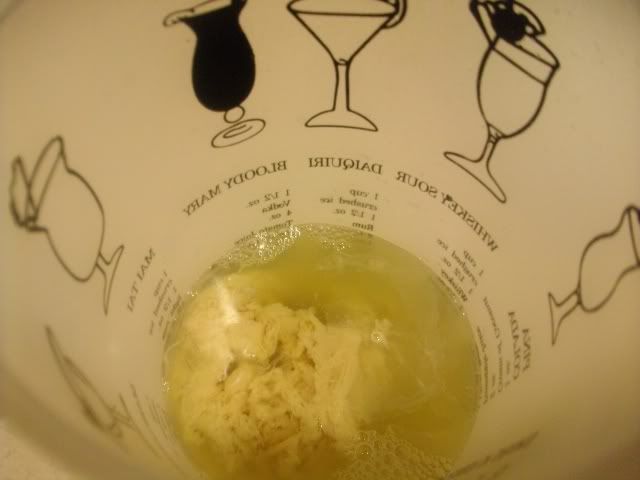 Some of the ice escaped into the shot glasses. That's what happens when you have a cheap shaker.