Yesterday I made a pantry challenge recipe. The only thing I didn't buy this week for my meal was the onion I used. I got this recipe from $5 dinners. I featured Erin's blog on Feature Friday last week. I'm hoping to get a copy of her cookbook soon. I love all her recipes! The good news is that if you shop smart for this recipe you can feed your family for just $5 for dinner! (I didn't, but that's ok, it was still yummy!)
Country Crockpot Ribs
1.5 lb pork ribs  (I used double the amount of ribs)
1/4 – 1/2 bottle favorite BBQ sauce (I used an entire bottle)
1 onion
3 cloves garlic, crushed
Place 1/4 cup of BBQ sauce in the bottom of the crockpot. Place ribs on top of BBQ sauce. Sprinkle chopped onion and crushed garlic around and on top of ribs. Pour 1 cup or so of BBQ sauce over ribs. Cook on low for 8 hours.
I love simple recipes like that! Throw everything in and come back in 8 hrs to cooked dinner! To see Erin's breakdown of cost for this meal visit her at $5 dinners.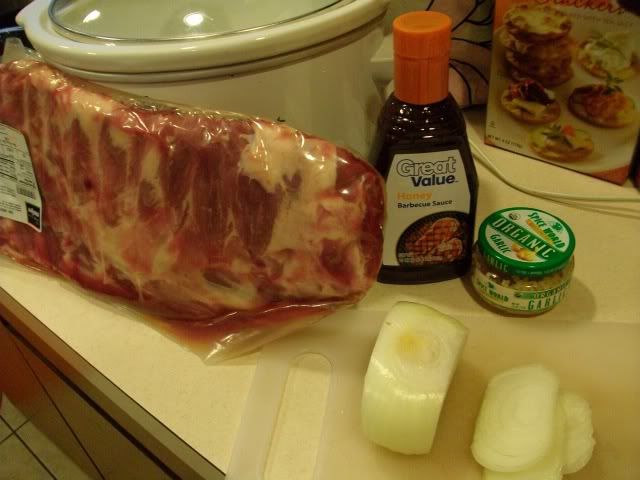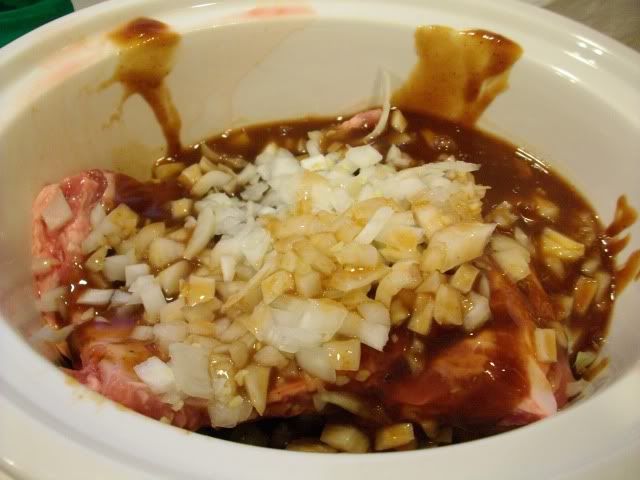 Mommy's plate. (Shared my meat portion with Little Man) I was in the mood for hashbrown type potatoes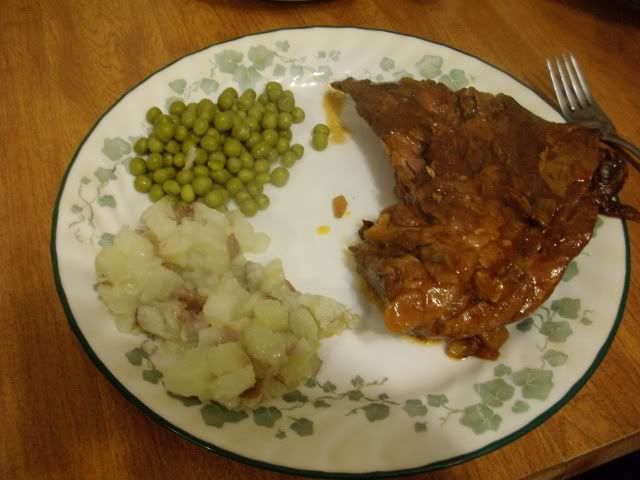 Monkey's plate. She ate the peas and a few bites of potato. She's not much of a meat eater.

Buddy's Plate. Afterward he said "I ate it all and didn't throw a tantrum!" Silly guy.