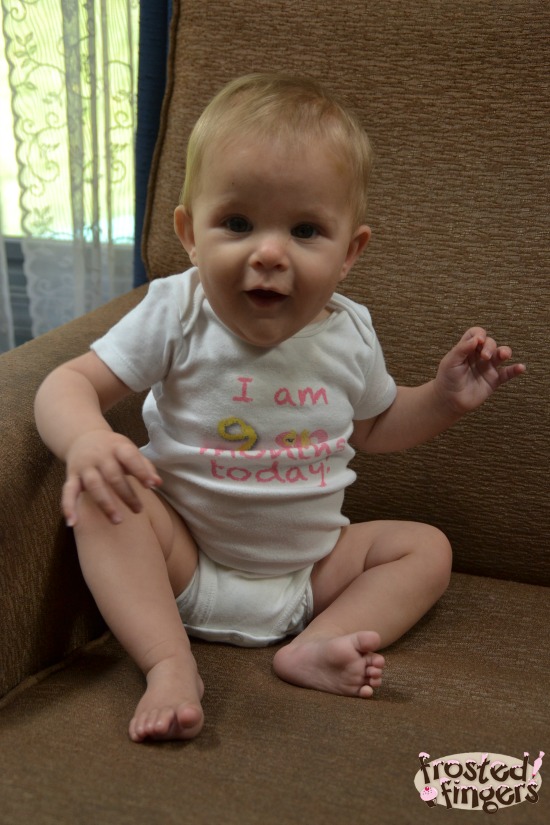 9 Months are gone already. This year is moving in fast forward, I swear! In less than two months Q will have her First Christmas and in less than 3 months she will turn 1! My baby girl is growing up so fast. I'm glad that I've been doing a monthly post here, because Q doesn't have a baby book. (Neither does Little Man and he's almost 6!)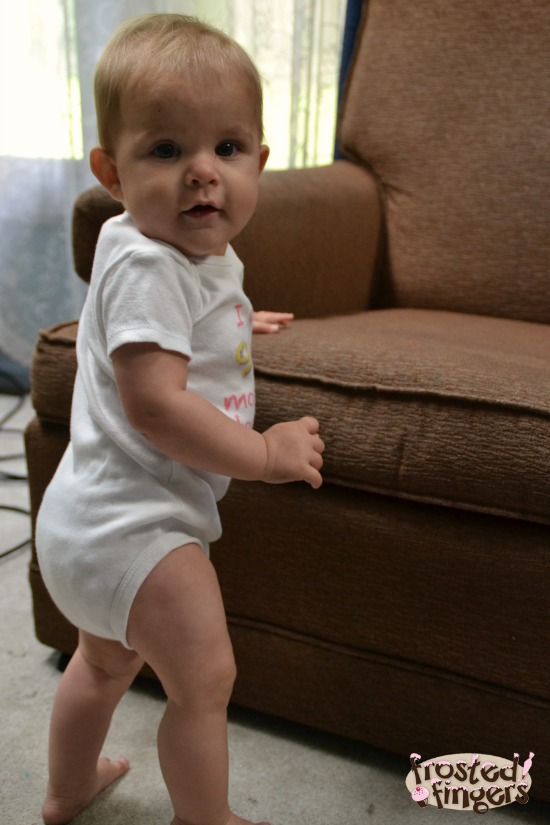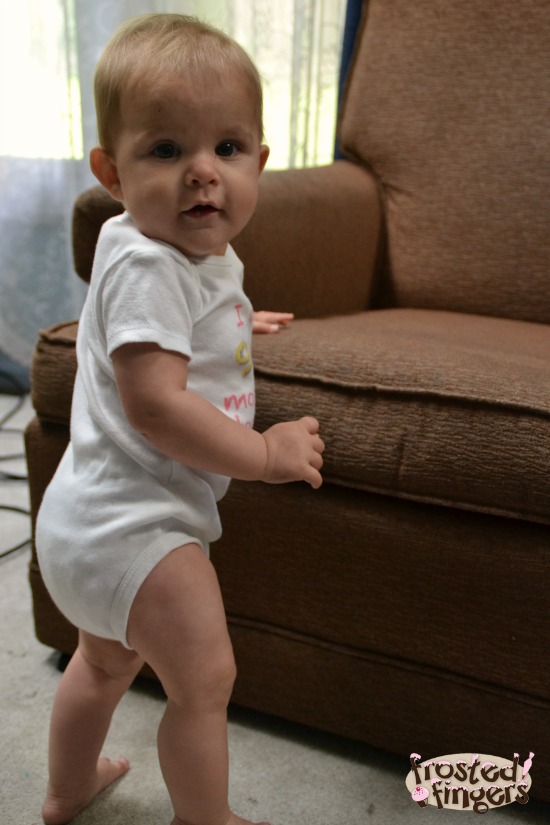 Forget crawling, Q wants to walk. She hasn't started yet, but just this past week she will now stand up and let go of everything. She is even starting to try to stand up in the middle of the floor without holding anything to stand up. I'm wondering if by next month I'll be telling you she's walking!
This past month she has gone from just eating puree foods every once in a while to wanting chunks of food and three full meals. She went from falling asleep on her own to having to be nursed for every nap and bedtime. Up until the past week she was back to sleeping through the night, too. I'm wondering if she isn't starting to get some more teeth. I don't see anything yet but she's suddenly drooling again and waking up two times a night to nurse. At least she just wants to nurse and goes back to sleep. I count my blessings there that she doesn't want to get up and party!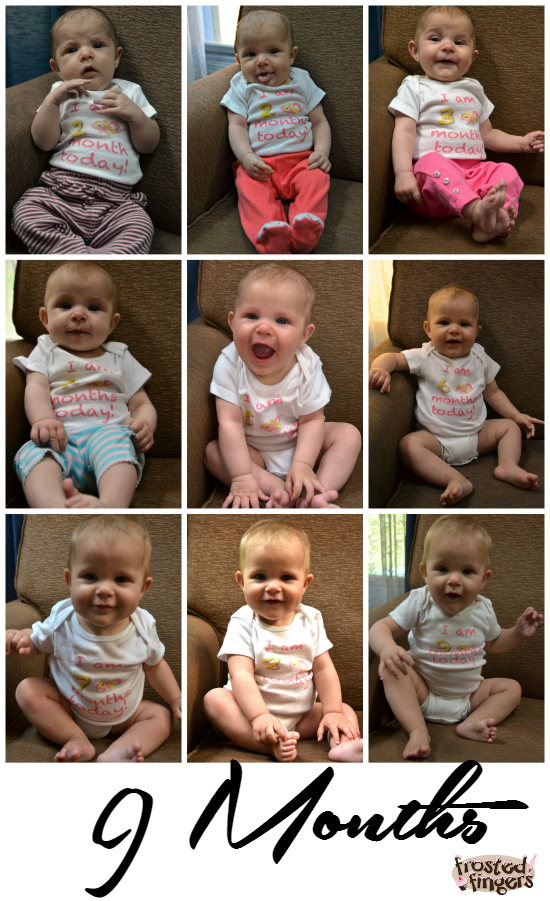 That's a fun picture to do every month. I love seeing the little changes that I miss when I see her day by day and to watch her expressions each month. Q is a very expressive baby and almost always smiling. She's becoming very good at letting her needs be known, though. Last night at dinner she would screech when she was ready for another bite. I'm sure the entire restaurant loved that. I don't have measurements for this month since we accidentally missed her well baby doctor visit. I need to reschedule that! She's still wearing 6 months clothes but is starting to need some 9 month pants at least. I noticed when I got her dressed this morning that the pants look more like capris. (Not a good thing when it is 32 degrees outside!)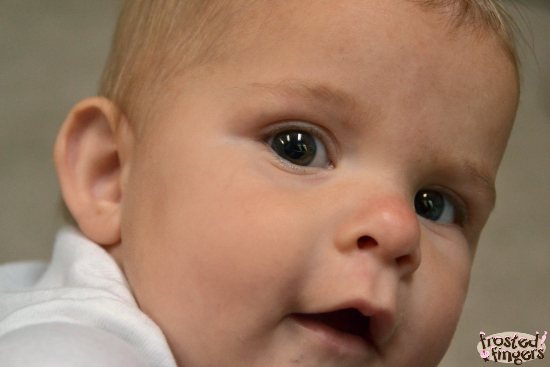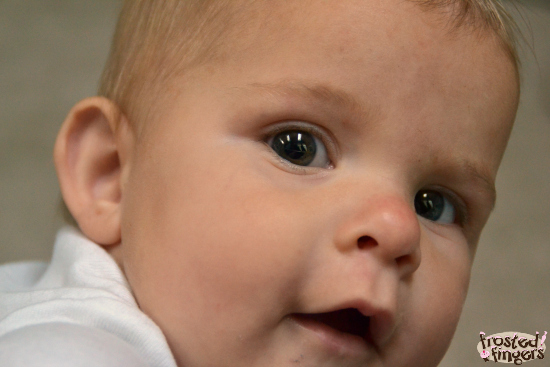 Leaving you with one adorable look at her. I think I want to get that photo framed. You can almost make out her eye color in that pic. It's very hard to capture. The outside ring is blue, but the inside ring around the black is brown. It's the perfect combination of Charlie (brown eyes) and myself (blue eyes.)