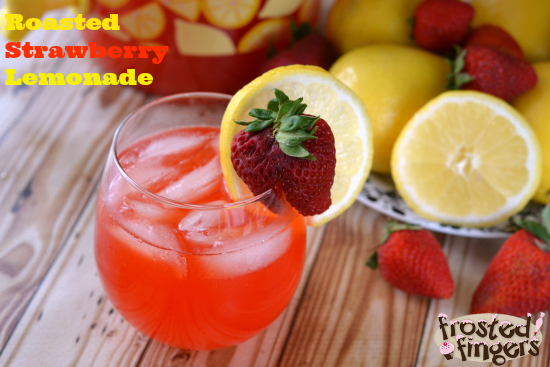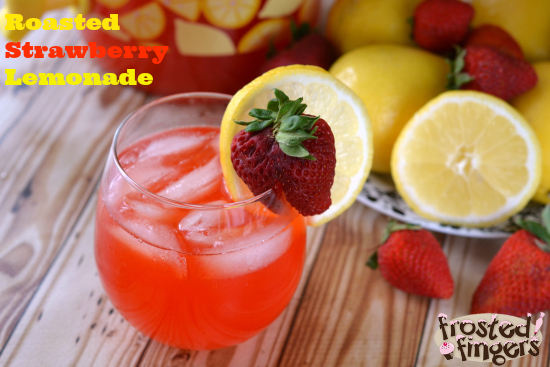 A few days before Mother's Day my mother in law told me that we were having a picnic and that I should try something new out on everyone. She said feel free to experiment on everyone. I wanted to make a drink and I knew my sister in law and her kids love fresh squeezed lemonade, so I decided to try making a roasted strawberry lemonade.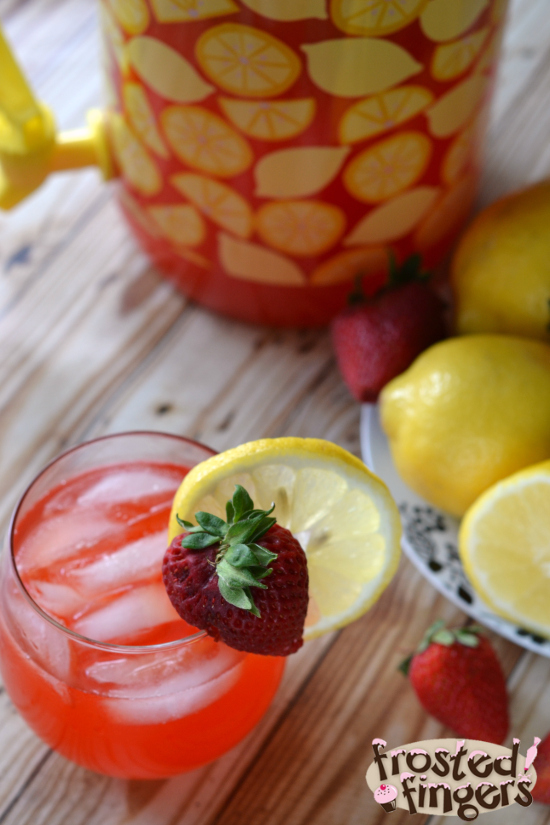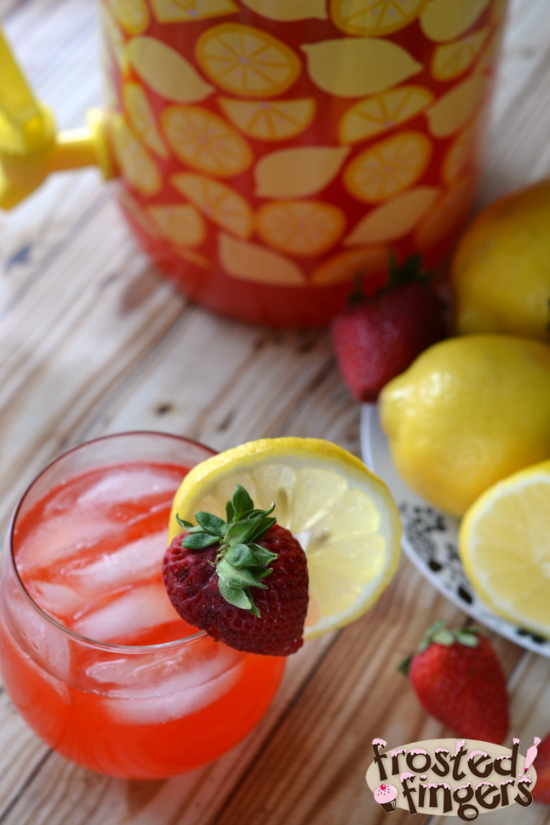 I found out that where you buy your lemons really has a big impact on things! First I picked up 8 lemons from Walmart in the morning thinking that they would be enough not only for the lemonade but for another recipe I wanted to make as well. Well, I only got 1 cup of juice out of those 8 lemons! So I ran to Meijer and picked up a bag of lemons there. They were twice the size of the Walmart lemons and I got 1/2 a cup of juice out of 2 lemons! PLUS they were cheaper at Meijer! I also found that hand squeezing lemons is very painful. I lost a whole layer of skin off the back of my hands from squeezing the lemons. When I ran to Meijer I picked up a citrus juicer
to make the remaining juicing a little easier on myself.
This roasted strawberry lemonade was a huge hit! I loved that it wasn't overly sweet or bitter. I think it was a great balance.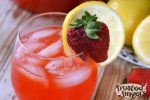 Roasted Strawberry Lemonade Recipe
Ingredients
1

pint

fresh strawberries

washed, hulled, and sliced

1/2

cup

sugar for strawberries

1 3/4

cups

of sugar for lemonade

1 1/2

cups

fresh squeezed lemon juice

8

cups

of water
Instructions
Preheat oven to 375. Toss the sliced strawberries in sugar and place them in an ovenproof glass baking dish in one even layer. Roast them for about 10 minutes and then remove and allow to cool.

In a small saucepan, combine 1 3/4 cups of sugar and 1 cup of water. Bring to a boil and stir to dissolve sugar. Allow to cool to room temperature, then cover and refrigerate until chilled.

While your strawberries are roasting, juice enough lemons to make 1 1/2 cups of juice (approximately 6 large lemons.)

Place cooled strawberries in a blender and puree until smooth.

Combine pureed strawberries, lemon juice, sugar water, and remaining 8 cups of water in your pitcher and stir. Add ice or serve over ice for a nice chill.
Unfortunately, our Mother's Day picnic got rained out a couple hours in, but we enjoyed what little time we had and the food and lemonade that was made and brought. Have you ever had roasted strawberry lemonade? I'm so glad I got a juicer so that the next time I make this recipe my hands will not be torn up and sore from all the squeezing! Besides, now I can use it to make lemon juice for cleaning the house as well!