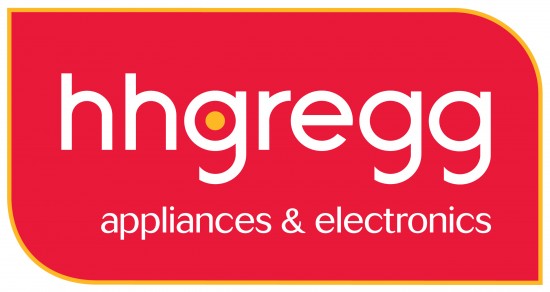 Yesterday I visited hh gregg for the first time for an event to learn more about hh gregg and how they want to "Fill your home with happy." First, I was very impressed with how clean and open their store was. It was easy to tell where you needed to go to get to a certain section. First they showed us the new commercial that is out showing kids playing with appliance boxes. I'll show you below. Their focus is home and how you can make your home a happy home by shopping at hh gregg.
We then had lunch and talked about what would make our "perfect" laundry room. Besides having a new washer and dryer, I'd like it to be in a finished room. It's currently in our unfinished basement. Actually, if we were talking about the perfect situation, it'd be upstairs where all the bedrooms are so I don't have to haul laundry up and down the stairs. I'm a huge klutz and have fallen on the stairs more than once!
hh gregg and Maytag are trying to help you get the perfect laundry room to make your home happy. First of all, hh gregg has a 90 day guarantee price match for both online and in store. They will look up the item and match the price for that item for you. If you bought the item and find it somewhere cheaper within the next 90 days, they will still price match it. With an hh gregg credit card, you can get 5% off of purchases over $497. There is also rebates on certain Maytag appliances. On top of all that, I have a discount code that is good now, until 5/18/14. Use the code "HappyHome" to get 10% off of all Maytag appliances.
For some laundry room inspiration, you can visit the hh gregg Pinterest board for organization and decoration ideas. To help you get started on your perfect laundry room, I'm giving away a $25 hh gregg gift card below.