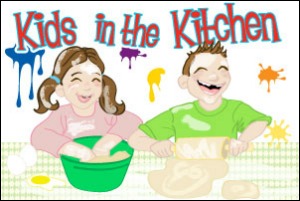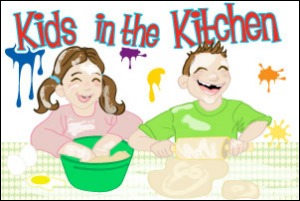 My kids haven't done a lot of things in the kitchen with me since we're still getting used to having BabyQ around. Most of the time when I'm making dinner, the three older kids are taking care of the baby for me. Buddy has really stepped up to help out. I couldn't do this without him! He's such a great kid! One thing my kids have started doing, though, is when they make lunch or dinner they pretend they are at a restaurant and one kid takes the orders while another makes the food and one pretends to be the customer. I decided to make them a server pad so they can take the orders without hunting for paper all the time.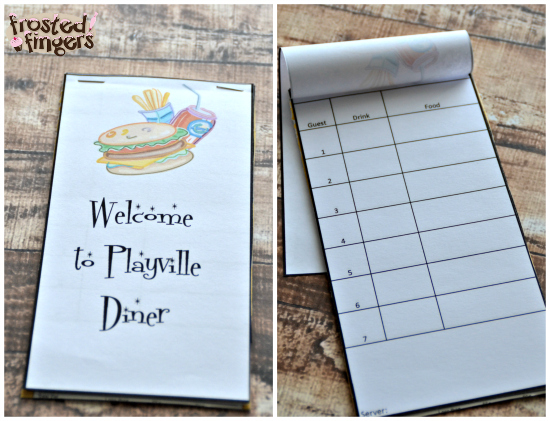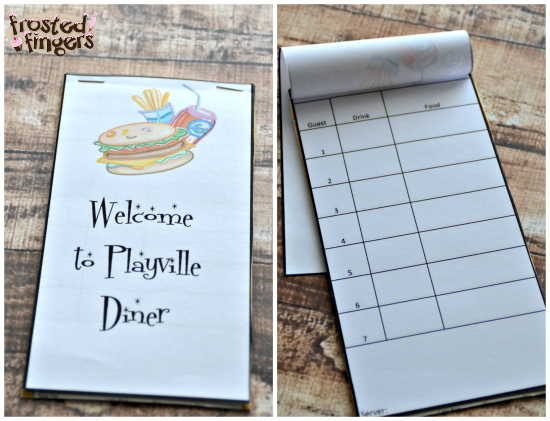 Here is the printable for the Playville Diner Kid's Server Pad. It's simple to make. Just cut out on the dark lines and staple together on the top. I even cut the side panel off of a large cereal box and stapled it to the back to make it more stable and easy to write on. Little Man is the only one who has seen it so far and he loves it. He can't wait to show his brother and sister when they get home from school today.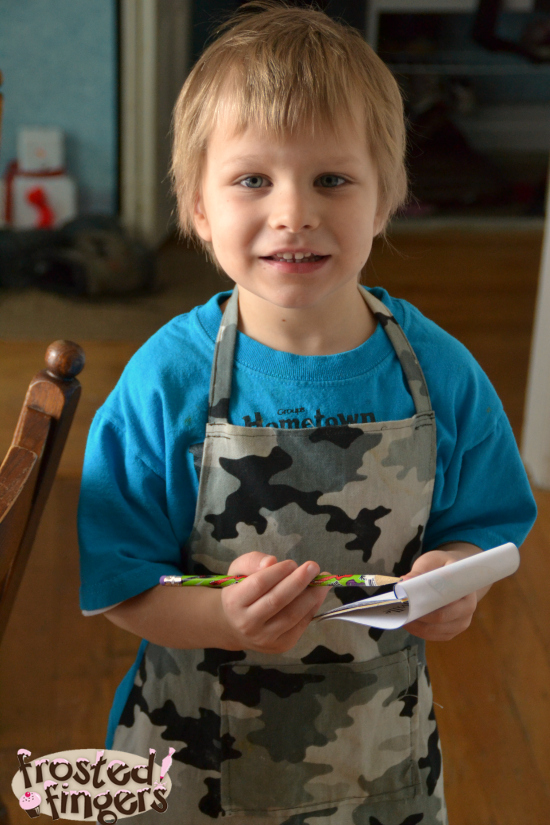 He's not really ready to be writing or reading the pad, but he loves the idea of it. Now whenever Monkey plays as waitress or Buddy plays as waiter, they have a server pad to take their orders on. I hope your child enjoys the server pad printable as well!
Do you love having your kids help in the kitchen?
Did you try a new food or a new kid friendly restaurant? Did your little ones use their snacks to count to 10? We invite you to share your experiences, photos, stories or recipes that include your #kidsinthekitchen!
Come join me and my co-hosts, Melinda at Look What Mom Found, Sara at Sensibly Sara, Lisa of HooplaPaloooza and Sarah of Play2LearnWithSarah, each week by linking up a post, new or old, that features the theme Kids in the Kitchen. It doesn't matter what you are doing as long as you are doing it together, enjoying it and learning something along the way.
preparing healthy snacks
counting skills with m&ms
pouring from measuring cups
discovering a local restaurant that your kids love
creating new family friendly recipes
Don't have a blog? That's ok! Just share an Instagram photo or Facebook update.