4 Flares
Tweet
Email to a friend
4 Flares
×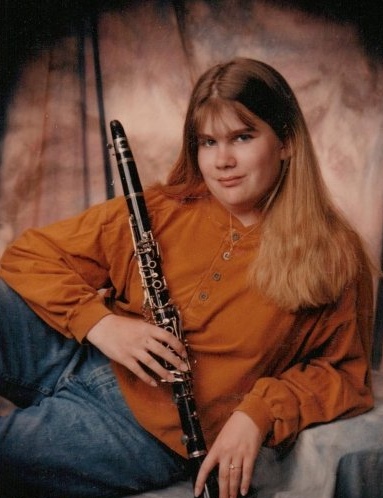 I know that I posted the A-Z post last week about myself, but I found these questions on Sara and Melinda's sites and wanted to answer them as well:
1. WERE YOU NAMED AFTER ANYONE?
I was named after my God parents: Paul and Jean. I was almost named Macintosh if I was a boy.
2. WHEN WAS THE LAST TIME YOU CRIED?
Probably yesterday. I seem to cry a little every day.
3. DO YOU LIKE YOUR HANDWRITING?
It's ok.
4. WHAT IS YOUR FAVORITE LUNCH MEAT?
honey ROASTED turkey. (I hate smoked)
5. DO YOU HAVE KIDS?
3 and talking about adding one more
6. IF YOU WERE ANOTHER PERSON, WOULD YOU BE FRIENDS WITH YOU?
Yes, I'm a good friend.
7. DO YOU USE SARCASM A LOT?
Me? Use sarcasm? Never! (um yes, all the time)
8. DO YOU STILL HAVE YOUR TONSILS?
Yes
9. WOULD YOU BUNGEE JUMP?
Possibly. A few years ago it would have been a definite no, but I now love ziplining, so maybe.
10. WHAT IS YOUR FAVORITE CEREAL?
Honey Nut Cheerios or Frosted Flakes (but only generic)
11. DO YOU UNTIE YOUR SHOES WHEN YOU TAKE THEM OFF?
No, not even when I put them on
12. DO YOU THINK YOU ARE STRONG?
I am told I am, although some days I don't feel it.
13. WHAT IS YOUR FAVORITE ICE CREAM?
Dulce de Leche or Peppermint
14. WHAT IS THE FIRST THING YOU NOTICE ABOUT PEOPLE?
Teeth, I'm a teeth person
15. RED OR PINK?
Pink, although I like both pretty equally
16. WHAT IS THE LEAST FAVORITE THING ABOUT YOURSELF?
My weight, but I'm doing something about that.
17. WHO DO YOU MISS THE MOST?
My Mom. Her birthday was Sunday. I can't believe she would have been 70! She died before I got married, but she saw my wedding dress and she loved Charlie very much. She was happy with my choice.
18. WHAT IS THE TECHNIQUE THAT YOU NEED TO WORK ON THE MOST?
Focusing on getting things done that need to be done.
19. WHAT COLOR SHOES ARE YOU WEARING?
grey with pink shoe laces
20. WHAT WAS THE LAST THING YOU ATE?
scrambled eggs
21. WHAT ARE YOU LISTENING TO RIGHT NOW?
Vampire Diaries
22. IF YOU WERE A CRAYON, WHAT COLOR WOULD YOU BE?
green
23. FAVORITE SMELLS?
Bacon, coffee brewing, fresh bread baking (pretty much the same as Melinda)
24. HOW IMPORTANT ARE YOUR POLITICAL VIEWS TO YOU?
Not as important as my personal ones. I don't get into politics with anyone.
25. MOUNTAIN HIDEAWAY OR BEACH HOUSE?
Mountain hideaway. I want this badly
26. FAVORITE SPORTS TO WATCH?
Hockey
27. HAIR COLOR?
Brown with a lot of grey
28. EYE COLOR?
Blue
29. DO YOU WEAR CONTACTS?
I can, I wish I could do it longer, but they bug my eyes.
30. FAVORITE FOOD?
Sirloin Marsala from Carrabba's
31. SCARY MOVIES OR HAPPY ENDINGS?
Happy Endings, I love romantic comedies
32. LAST MOVIE YOU WATCHED?
I tried watching The Switch and it was horrible. I only watch tv on Netflix.
33. WHAT COLOR SHIRT ARE YOU WEARING?
Green
34. SUMMER OR WINTER?
Summer but prefer Fall (same as Melinda)
35. FAVORITE DESSERT?
Dutch apple pie with vanilla ice cream
36. STRENGTH TRAINING OR CARDIO?
Cardio
37. COMPUTER OR TELEVISION?
Computer
38. WHAT BOOK ARE YOU READING NOW?
I'm trying to get Vampire Diaries from the library. They gave me book 2&3 but book 1 hasn't come yet.
39. WHAT IS ON YOUR MOUSE PAD?
I have a laptop, no mouse pad
40. FAVORITE SOUND?
MY kids laughing
41. FAVORITE GENRE OF MUSIC?
Probably Pop, but I listen to mostly everything (I love listening to the new 90s station)
42. WHAT IS THE FARTHEST YOU HAVE BEEN FROM HOME?
California for BlogHer
43. DO YOU HAVE A SPECIAL TALENT?
I play clarinet, saxophone and marimba. Currently learning Bass Guitar
44. WHERE WERE YOU BORN?
Chicago area
45. WHERE ARE YOU LIVING NOW?
Chicago area (but I did live in Florida for 9 years in between)
46. WHAT COLOR IS YOUR HOUSE?
Brick and Cream (with ugly baby blue shutters which need to be painted or replaced this summer)
47. WHAT COLOR IS YOUR CAR?
Champagne
48. DO YOU LIKE ANSWERING 48 QUESTIONS?
Yes, it was fun
Got your own answers? Let me know if you post this list, I'd love to learn more about you.