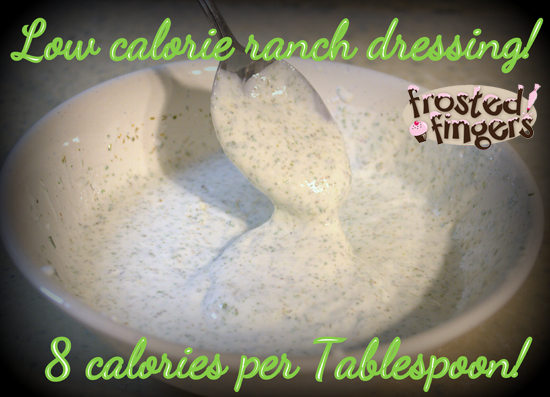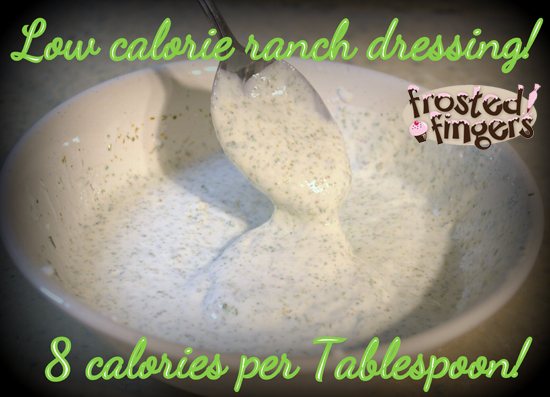 While I was pinning I came across a recipe for a low calorie/high protein ranch dressing recipe. It used packaged Ranch mix and I'm trying to make all seasoning mixes at home now instead of buying packets that have other extra ingredients in it. I wanted to try the low calorie dressing so I searched for a Ranch seasoning mix recipe. Yesterday I gave it a try. I turned out pretty good. It had the taste of a ranch dip instead of dressing, but that's ok. I tasted it again today and since the mixture has had time to meld together, it tastes even better. Just a warning, the dressing does not hold up to cooking in the same way as normal dressing does. I used it last night in a packet chicken recipe and the dressing part just kind of disappeared, leaving behind all of the seasonings. This is a great recipe if you want some ranch on your salads or for a dip, though. It came out to only 8 calories per tablespoon or 160 calories per 1.25 cups! That's insane!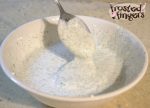 Low Calorie Ranch Dressing
Ingredients
2

Tbsp

dried parsley

1

tsp

dried dill

1

tsp

garlic powder

1

tsp

onion powder

1/2

tsp

dried basil

1/2

tsp

pepper

1

cup

low fat cottage cheese

1/4

cup

water
Instructions
Mix all spices together.

Split spices up into 3 servings. You'll use one for this recipe and can save the other two for later in aluminum foil packets or however you store your spices.

Mix together 1 serving of spices with cottage cheese and water. Use your blender or immersion blender to make into a smooth dressing.

Refrigerate up to three days.