So I haven't been as "on the ball" as I would like to bring you treats for Valentine's Day, so I asked some bloggy friends if I could share some of their posts with you. I still plan to share a few more of my own treats with you, but I wanted to give you a lot of variety to choose from.
Valentine's Day Cake Pops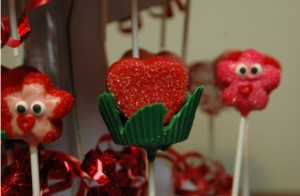 Rachel over at Following in My Shoes has a variety of cake pops for V-day.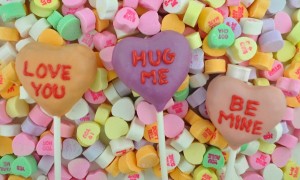 Cat from 3 Kids and Us got creative with hearts!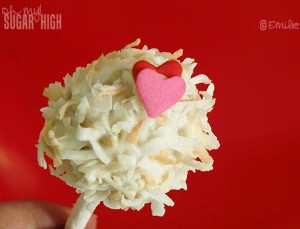 Emilie from Oh My! Sugar High made Toasted Coconut & Cherry Surprise Cake Pops
Whoopie Pies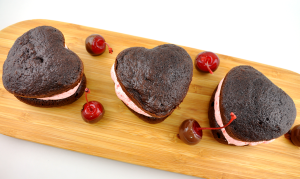 Cat at Oh My! Sugar High made Chocolate Covered Cherry Whoopie Pies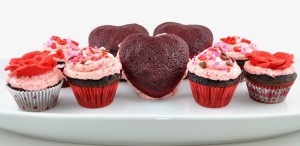 Cat also shared them over on 3 Kids and Us with some beautiful cupcakes
Cookie Cups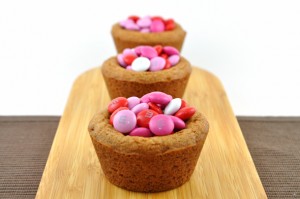 Cat's wonderful talent again over at Oh My! Sugar High with M&Ms Cookie Cups
Chocolate Dipped Strawberries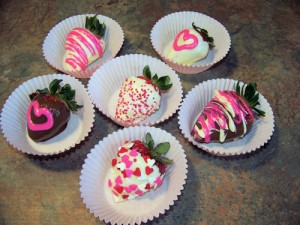 One last creation from Cat at 3 Kids and Us– Decorated Chocolate Dipped Strawberries
Valentine's Pouches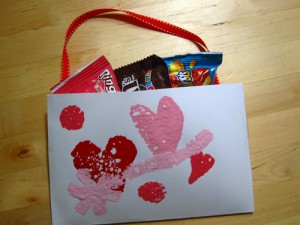 Christi at The Frugal Novice came up with this cute craft idea to hold Valentine's Day candy or cards
As you can tell, I have quite talented Bloggy Friends from over at MomDot. I love Cat's and Emilie's Oh My! Sugar High blog! It's what I'd like this blog to be when it grows up. 🙂 Please visit them to see recipes or instructions on how to make all these wonderful creations! Happy Valentine's Day!