Travel can be both liberating and intimidating; with some courage and intent we can overcome our fears and experience an incredible adventure. In this blog post we'll look at 10 common fears travelers have and how we can overcome them.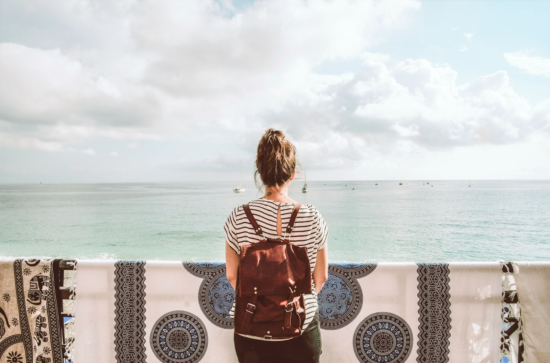 Photo by Cristina Gottardi on Unsplash
Fear of the Unknown
Traveling abroad can be daunting. Doing your research will help to alleviate any concerns. Becoming more knowledgeable about your destination's culture, local attractions and customs will ease this anxiety.
Fear of Language Barriers
Traveling abroad and meeting locals who speak a different language than you can be daunting, but with resources like language apps or hiring a translator available you should not encounter any communication gaps that make communicating challenging.
Fear of Getting Lost
A common travel anxiety is getting lost in unfamiliar territory, which can be avoided by keeping a map or using GPS on your phone if available, and asking locals for directions if necessary.
Fear of Pickpockets
Pickpocketing can be a real worry when traveling and it is essential that travelers remain vigilant of their surroundings at all times when out and about. Utilizing measures like secret wallets or money belts designed to secure valuables can help safeguard against potential incidents from occurring.
No One Likes Being Sick
While no one enjoys becoming sick on vacation, sometimes it happens. To decrease the odds of contracting any illnesses while abroad, make sure you drink enough fluids, consume healthy meals and practice good hygiene habits. Be wary of any local diseases or illnesses present and take appropriate measures against any that could emerge.
Fear of Being Unsafe
Travel can present unique risks that make us feel unsafe, such as unfamiliarity with our surroundings. To reduce this fear, make sure that when exploring unfamiliar locations you remain alert and aware. When researching destinations beforehand so you know where not to go and try not walking alone at night alone. When possible, travel in groups so everyone can look out for each other.
Unreal Fear of Missing Out on Unique Experiences
As this fear is an emotional one, to combat it it may be best to focus on and embrace each experience that you're having and fully enjoy them. Additionally, keep in mind that there is so much more in the world waiting for you than just this trip; chances are there'll be even more opportunities waiting in store later!
Fear of Water
For those with an aversion to swimming or the ocean, visiting the beach may seem daunting at first. However, there are numerous activities available other than getting in the water such as sunbathing, exploring nature trails, picnicking on the shoreline and sunbathing – so if your goal is to overcome your phobia take small steps such as dipping your toe in or snorkeling together; otherwise join a Diving Course Tulum so as to gain more knowledge in diving as a sport!
Fear of Flying
If flying is giving you anxiety, there are steps you can take to calm your nerves. Arrive early so you have enough time for relaxation before boarding; bring headphones, books or blankets as comfort items on the plane; seek medical advice regarding medication for anxiety relief or enroll in flying lessons to learn more about the flying process.
Fear of Crowds
If being around large crowds makes you uncomfortable, plan your travel around quieter times or areas as much as possible. If you do find yourself in an overcrowded situation, remind yourself that it will only last temporarily and take some deep breaths to calm yourself.
Travel can bring with it its share of anxiety, but that shouldn't stop you from exploring the world. With some careful preparation and self-care measures in place, it is possible to confront those fears head on and come away from the experience with incredible memories that will last a lifetime.