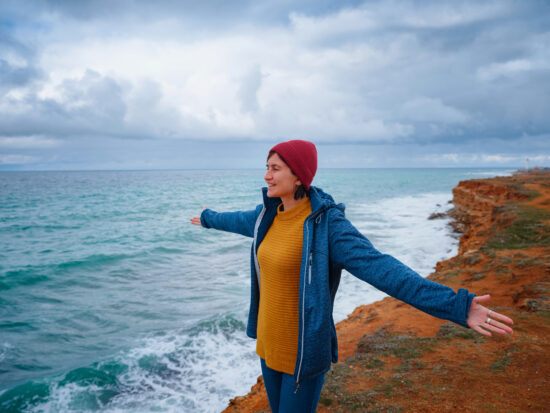 Traveling is one of the best ways to relax your mind, beat stress, and spend good times with your loved ones. We understand that planning a vacation is exciting, but it comes with a lot of challenges.
Planning a much-awaited trip is full of unknowns and anxiety, especially when you're traveling with your kids. Before you take off, it's important to take some steps to make your trip stress-free. After all, you don't want your trip to your dream destination to turn into an upsetting situation.
A successful vacation requires a lot of planning and a proper checklist of things that you should pack early. To make it easier for you, we've come up with some of the best tips on how to ensure a carefree vacation. So, let's get into it:
1. Do A Bit of Research
We know that you've decided to go on a trip to your dream destination, but there's no harm in asking about that place with people who have been there. By doing this, you'll find some best places to visit in the city you're planning a trip for. Also, you can do a quick Google search to find some of the best places to visit in Italy or Maldives, or any other place that you're visiting.
If you're having second thoughts about your trip because of the expenses, then don't cancel your trip. Instead, research the best source where you'll get good discounts on your bookings to make your trip budget-friendly.
2. Pack Appropriately
Most travelers often make the mistake of over-packing their clothes and other items. No matter what type of travel you want to go ahead with, we'll suggest you pack only as few clothes as possible.
Packing fewer clothes will help you travel more easily and commute during your vacation. You don't need to put all the items in your almirah in your backpack while packing for a vacation. Make your luggage as light as possible and only pack the essentials.
3. Save Money By Booking Online
If you're planning a trip to a city where you'll visit a museum, an amusement park, or any other site, try to buy your tickets online in advance. The biggest benefits of buying tickets online are that you'll get good discounts and get instant confirmation on your booking. Plus, you don't have to stand in long queues to wait for your turn.
The same applies to transportation tickets. You can research websites online and find the one which offers great discounts on bookings.
4. Carry All Your Essential Gadgets
Before you leave home, make sure to carry all the essential tech gadgets like mobile phones, chargers, cameras, earphones, etc. These tech gadgets are a must-have for everyone and they can make your travel a lot easier.
For instance, you can carry your iPad or tablet to watch movies with your loved ones. Also, you can carry your Macbook Pro to attend meetings, read books, enjoy movies, etc. Since the average lifespan of a macbook pro is far better than other laptops, this is a great tech gadget to carry to edit your travel photographs and do a lot more. Also, this laptop is lightweight and slim, and easy to carry on your trip.
Before you carry your gadgets, make sure to read the policy of the airline on the ban on devices.
5. Carry All The Important Documents
Before leaving your home, make sure to carry all your essential documents, such as passports, credit cards, tickets, IDs, etc. You can also buy a travel document organizer to put all your documents in it.
Also, make sure to carry at least 2-3 copies of all your documents while traveling abroad. Whenever going out, consider locking all your documents along with some cash in your hotel room. This will ensure that if you've lost your original documents, your travel documents will be secured and safe.
6. Take Good Care Of Your Skin
If you're going to a place that is crammed with a lot of beaches like Maldives or Dubai, you're more likely to spend your day out in the sun. While sunlight is a great source of vitamin D, it can wreak havoc on your skin. So, when going out in the sun, don't forget to apply sunscreen of at least 30 SPF to prevent sun damage.
Consider buying sunscreen from a reputable company and make sure that the product doesn't contain harmful chemicals. Also, it is advised to apply sunscreen every 2-3 hours. Besides taking care of your skin, you can also wear a scarf or a hat to protect yourself from the sun.
7. Eat Good And Healthy Food
While on a trip, you're more likely to get distracted by junk and unhealthy food and interrupt your day-to-day schedule.
Know that eating unhealthy food may cause a lot of health issues and discomfort which can spoil the fun of your vacation. So, make sure to eat healthy food to be on the move during your vacation. For example, you can drink a lot of water and avoid visiting fast food places.
8. Write Reviews
One of the best things you can do is to write reviews about your vacation to help other travelers to enjoy a carefree vacation.
For example, if you had an unforgettable experience of outdoor activity or a visit to a place, you can pass the good experience along with the rating by writing good reviews of the place. After all, there's nothing better than helping others to enjoy their vacation to the fullest as much as you do.
9. Always Carry Some Cash With You
Despite having credit and debit cards with you, and ATMs available everywhere, it's still important to have some cash with you.
During your vacation, you never know when you need the cash. For example, local currency can be used to pay for essentials like food, drinks, taxi, tips, etc.
Wrapping Up
The excitement of traveling to your dream destination is beyond measure. Make sure that this excitement doesn't fall into shambles.
Follow all the tips mentioned above to ensure a safe, secure, and carefree vacation with your loved ones.