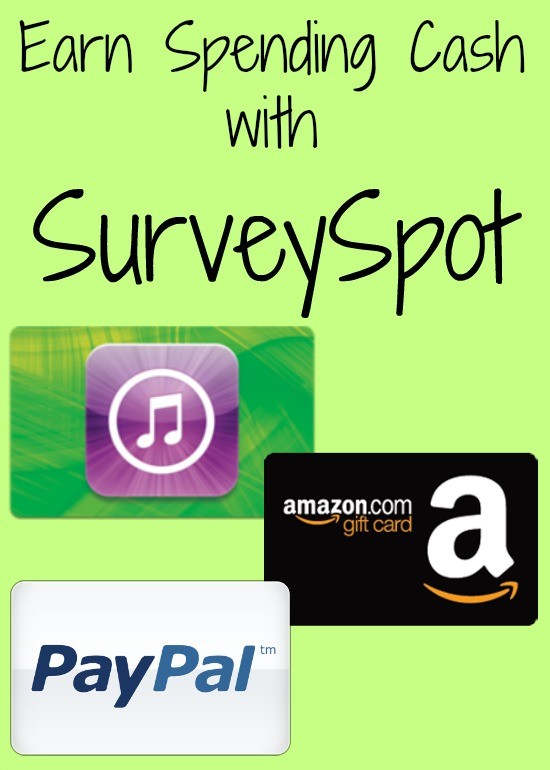 Money is tight for a lot of people right now and a lot of us don't have the time or ability to go get another job. Maybe you just want to earn some fun spending cash. I like having extra money in my pocket to be able to treat the kids to ice cream after a long hot day or to take them on a field trip. I love that I can create an account for free on SurveySpot in order to make some extra money.
SurveySpot allows members to be a key factor in market research. FREE members are rewarded for participating in interesting research studies for major companies.
– Research companies need your opinion on topics like food, TV, movies, new products, and politics
– Survey Spot is a great community and a great opportunity to get rewarded for sharing your opinion
– Earn cash, Amazon Gift Cards, and iTunes Gift Cards
– Free to join; Can start earning right away
– Stand out in the community by earning badges based on your participation
– $10,000 quarterly prize draw for active members. Each time you participate in a survey you receive an entry into the drawing. No limit on how many entries anyone can earn.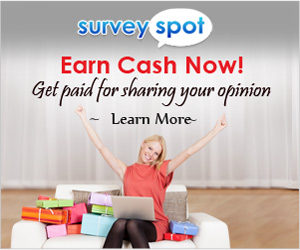 Create your free membership to earn some extra cash to help pay bills, get birthday presents, fund your hobbies or just to have fun in general.